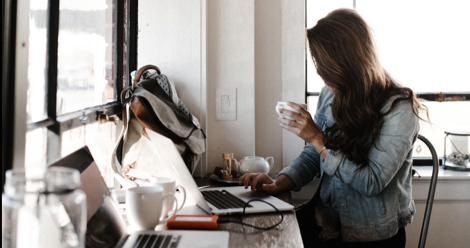 This content contains affiliate links. When you buy through these links, we may earn an affiliate commission.
I'll admit, I thought comic books were just for kids during most of my life. Sure, I knew they could be a little bloody and violent when the superheroes took out the bad guys. So, when browsing my local comic book store, the title of a comic book made me double-take: Sex Criminals?! In just a second, my ideas of what comics book were—and more importantly, who they were for—dissipated. I skimmed through the first few pages of that comic. Not only was it raunchier than any comic I'd ever read before, it was fantastic! From there, my journey into NSFW graphic novels outside of DC and Marvel began.
You see, the main publishers tend to stay within the safe zone of "All Ages" to "Teens." It's the same reason PG-13 movies often make more than R rated ones: a larger potential audience. But beyond the well-known superheroes lies a treasure trove of comic books that tackle heavy, intense themes and topics.
These are some of the best NSFW graphic novels.
Sex Criminals by Matt Fraction and Chip Zdarsky
One sentence summary: Suzie and Jon find out that they can stop time…with their orgasms.
Rated R for: steamy scenes and illustrated, time-stopping genitals.
Fun Home by Alison Bechdel
One sentence summary: Bechdel recounts her life as the lesbian daughter of a closeted gay man.
Rated R for: talks of depression and mental illness; nude scenes as Bechel explores her sexuality.
Harrow County by Cullen Bunn and Tyler Crook
One sentence summary: Emmy is the daughter of a witch in a town where haints and ghouls roam.
Rated R for: intense horror. Don't read this before you go to sleep.
Sunstone by Stjepan Sejic
One sentence summary: A surprisingly sweet story about two women who finally meet after months of online flirting and explore their mutual interest of BDSM.
Rated R for: sex, ropes, belts, leather, whips, latex…you name it.
One sentence summary: A reporter seeks out to illustrate Palestine's bloody, complicated history.
Rated R for: atrocities, violence, real-life conflict.
Maus by Art Spiegelman
One sentence summary: Art explores his father's history, which takes him through the Holocaust, which he illustrates through cartoon mice.
Rated R for: genocide, death, hatred, language.
One sentence summary: Even Batman can stop being a childhood hero when he delves into his darkest legacy—the Arkham Asylum.
Rated R for: violence, language, reference to abuse, gore, death, murder, psychological horror. Yup, this is actually a Batman comic.
Lost Girls by Alan Moore and Melinda Gebbie
One sentence summary: Alice from Alice in Wonderland, Wendy from Peter Pan, and Dorothy from The Wizard of Oz recount their sexual experiences.
Rated R for: graphic depictions of sex, language, and the sound of your childhood getting ruined.
One sentence summary: What would happen if the Joker was allowed to run loose in a Gotham without a Batman?
Rated R for: torture, bone-chilling acts of violence, gore.
Peepland by Christa Faust and Andrea Camerini
One sentence summary: Workers at a peep show get caught up in a murder cover-up and have to fend for themselves with all they've got.
Rated R for: language, nudity, and violence soaked in 1980s neon lights.
What are your favorite NSFW graphic novels?