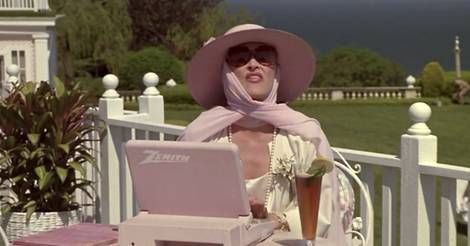 Pop Culture
Now Streaming: Fictional Writers in Film and TV
This content contains affiliate links. When you buy through these links, we may earn an affiliate commission.
Writing usually consists of sitting down and writing. It's mostly a solo act and nothing exciting to watch. Yet, that hasn't stopped writers from creating countless fictional writers in film and TV shows for audiences to watch–probably stemming from the "Write what you know" advice. This trope works out perfectly for bibliophiles as they get to watch a fictional writer creating–or most likely struggling to create–what they love: books! (Also poems, comics, columns, articles, blogs, scripts…)
The first fictional writer I can remember being a huge fan of is Jessica Fletcher, so I guess Murder, She Wrote is responsible for my love of mystery and fictional writers. Since then I can't say I've ever turned down watching a film or TV show that revolved around a writer or the publishing industry. With that in mind I searched all the major streaming sites and selected a ton of movies and shows with fictional writers. Go forth and binge!
Netflix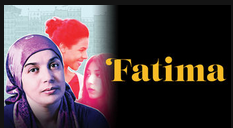 Fatima (2015/ Zita Hanrot, Soria Zeroual, Kenza Noah Aïche): An immigrant from Algeria living in France faces race and language barriers while raising her two daughters. (Poet–poetry used in film come from real life Fatima Elayoubi.)
No Tomorrow (2016/ Tori Anderson, Joshua Sasse, Sarayu Blue): Evie works in risk-averse quality-control and doesn't really start to live her life until she meets Xavier who helps her create a list of everything she wants to do. Problem–or not–is that Xavier is living like the world will end soon because he actually believes (and thinks he has proof) that it will. (Journalist)
BoJack Horseman (2014/ Will Arnett, Alison Brie, Aaron Paul): An anthropomorphic horse, once famous for a sitcom, now finds himself struggling with life and having to write a memoir. It's also a very bookish show.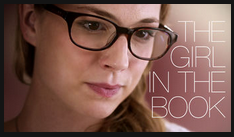 The Girl in the Book (2015/ Emily VanCamp, Michael Nyqvist): A junior editor in a N.Y. publishing house is faced with her dark past in the form of a much older novelist.
Gilmore Girls: A Year in the Life (2016/ Lauren Graham, Alexis Bledel, Scott Patterson): We return to Stars Hollow to catch-up on Rory and Lorelai's lives and find Rory floundering as a freelance journalist.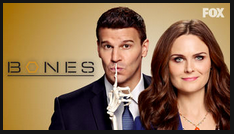 Bones ( 2005/ Emily Deschanel, David Boreanaz, Michaela Conlin): Forensic anthropologist Dr. Temperance "Bones" Brennan not only solves, along with her team in collaboration with the FBI, difficult cases but is also a bestselling author.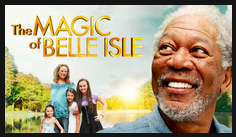 The Magic of Belle Isle (2012/ Morgan Freeman, Virginia Madsen): An alcoholic, burned-out author finds his creativity sparked again after moving and befriending a single mother.
Charmed (2005/ Alyssa Milano, Holly Marie Combs, Shannen Doherty, Rose McGowan): Three sisters discover they're witches, each with different powers, and obviously fight evil. (Advice Columnist)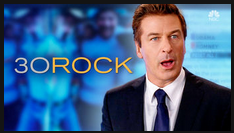 30 Rock (2006/ Tina Fey, Alec Baldwin, Tracy Morgan): Satire that follows writer Liz Lemon as she deals with all the obstacles from actors to network bigwig on a fictional sketch-comedy show (think SNL).
Jane the Virgin (2015/ Gina Rodriguez, Andrea Navedo, Yael Grobglas): Jane is happily in love and a virgin when a gyno visit error impregnates her with a stranger's sperm. Jane aspires to be a romance writer and there are lots of bookish and writing scenes.
Atonement (2007 /Keira Knightley, James McAvoy, Saoirse Ronan): A thirteen-year-old writer accuses her sister's lover of a crime. Based on Ian McEwan's novel.
Supergirl (2015/ Melissa Benoist, Mehcad Brooks, Chyler Leigh): Kara Danvers is done hiding her powers and relation to Superman, she's now ready to fight and use her powers for good. After binging the show I added the comic Supergirl: Being Super by Mariko Tamaki to my TBR list. (Journalist)
The Ghost Writer (2010/ Ewan McGregor, Pierce Brosnan, Kim Cattrall): A ghostwriter uncovers secrets while finishing a former Prime Minister's memoirs and is now in danger. Based on Robert Harris's novel The Ghost.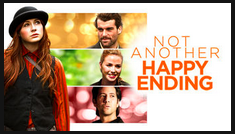 Not Another Happy Ending (2013/ Karen Gillan, Stanley Weber, Iain De Caestecker): Turns out helping an author through writer's block is problematic when he's becomes too happy to write.
Adult World (2013/ Emma Roberts, John Cusack, Evan Peters): Amy takes a job at a sex shop and pursues her dream of becoming a famous poet by trying to get a famous poet to mentor her.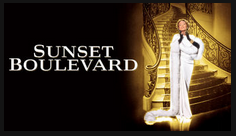 Sunset Boulevard (1950/ William Holden, Gloria Swanson, Erich von Stroheim): A washed-up silent film star persuades a struggling screenwriter to help her with a comeback.
Barton Fink (1991/ John Turturro, John Goodman, Judy Davis): A playwright moves to California to become a screenwriter but instead finds himself suffering writer's block and gets tangled in a murder investigation.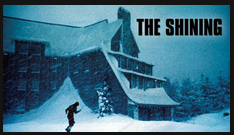 The Shining (1980/ Jack Nicholson, Shelley Duvall, Danny Lloyd): If any movie were to make you afraid of writers it would of course be by Stephen King. While living in a deserted hotel as the caretaker over winter Jack Torrence plans on getting a lot of writing done but instead madness and terror ensues. Based on The Shining novel.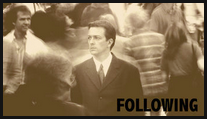 Following (1998/ Jeremy Theobald, Alex Haw, Lucy Russell) A writer begins to follow people around London for inspiration and instead finds himself in the world of crime.
HBO GO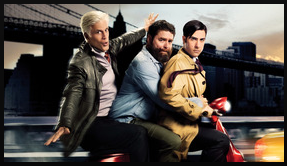 Bored to Death (2009/ Jason Schwartzman, Jonathan Ames; Ted Danson, Zach Galifianakis): Noir comedy that follows a Brooklyn writer, struggling to write his novel, who decides to moonlight as a PI.
Sex and the City (1998/ Sarah Jessica Parker, Kim Cattrall, Cynthia Nixon, Kristin Davis): Follows the careers, friendship, relationship and sex lives of four New York women, including Carrie Bradshaw a sex columnist. Loosely adapted from Candace Bushnell's Sex and the City.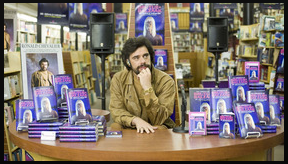 Gentlemen Broncos (2009/ Michael Angarano, Jemaine Clement, Sam Rockwell, Jennifer Coolidge): A teen writer has his work stolen by a famous fantasy author and later adapted into a movie.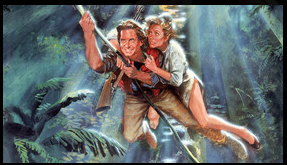 Romancing the Stone (1984/ Michael Douglas, Kathleen Turner, Danny DeVito): A romance novelist finds herself in Colombia trying to save her kidnapped sister's life and ends up on a treasure hunt with a man she's paid to help her.
Showtime Anytime
The Affair (2014/ Ruth Wilson, Dominic West, Joshua Jackson): As the title implies the show follows the altered lives after a novelist and waitress have an extramarital affair.
Episodes (2011/ Matt LeBlanc, Tamsin Greig, stephen Mangan): A fictional comedy where LeBlanc plays "himself" starring in a remake of a successful British show. The British writers are finding Hollywood to be quiet difficult, starting with being forced to hire LeBlanc and make tons of changes to their show.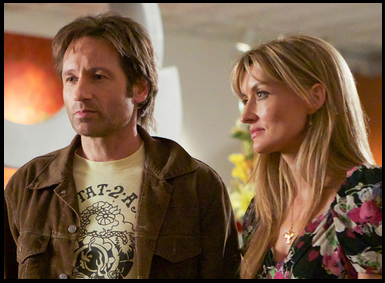 Californication (2007/ David Duchovny, Natascha McElhone, Madeleine Martin): Hank Moody hates the adaptation of his novel, has writer's block, and is trying to have a good relationship with his daughter and her mother which is difficult because he is self-destructive even when he's trying not to be.
Wonder Boys (2000/ Michael Douglas, Tobey Maguire, Frances McDormand): A university professor is dealing with the complications of a mistress, house guest, student, and the fact that he can't stop writing his never-ending manuscript. Adapted from Wonder Boys by Michael Chabon.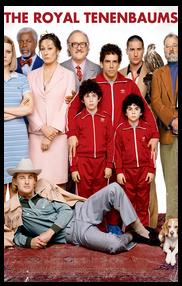 The Royal Tenenbaums (2001/ Bill Murray, Owen Wilson, Gwyneth Paltrow): A father's terminal illness reunites an estranged family and the now grown child prodigies. (Playwright/ Western novelist)
Amazon Prime
The Words (2012/ Bradley Cooper, Zoe Saldana, Olivia Wilde): A novelist gives a reading about his novel which stars a novelist and the manuscript he found and published as his own. So that means we have 3 writers: the author giving a reading; the main character of his novel; the writer that main character stole from.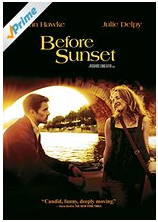 Before Sunrise (1995/ Ethan Hawke, Julie Delpy, Andrea Eckert): Two strangers, French student and American tourist, meet on a train and get to know each other in the course of a night in Vienna. Listed because it is the first movie that is followed by Before Sunset and the character becomes an author in the 2nd movie–> Before Sunset (2004/ Ethan Hawke, Julie Delpy): Nine years after their Vienna night Celine and Jesse reunite on Jesse's book tour.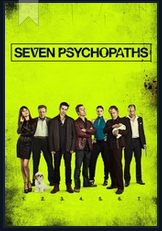 Seven Psychopaths (2012/ Colin Farrell, Sam Rockwell, Woody Harrelson): A struggling (aren't they all?) screenwriter writing a screenplay titled Seven Psychopaths ends up in the crime world thanks to his oddball friends.
Hulu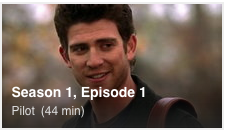 October Road (2007/ Bryan Greenberg, Laura Prepon): Returning to your hometown after a successful novel where you wrote about people from your life unfavorably will certainly have consequences.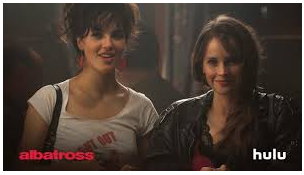 Albatross (2011/ Jessica Brown Findlay, Sebastian Koch, Julia Ormond): Beth and Emilia's new friendship (shy girl meets wild-child) is threatened when Emilia begins an affair with Beth's father. (Aspiring novelist)
Stand By Me (1986/ Wil Wheaton, River Phoenix, Corey Feldman): You can always count on Stephen King for a writer character and in this case the narrator is writing the story from his childhood in the '50s when him and his group of friends went looking for a missing body. Adapted from 'The Body' novella in Different Seasons by Stephen King.
VUDU (free with ads)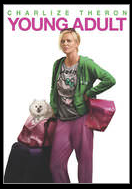 Young Adult (2011/ Charlize Theron, Patton Oswalt, Patrick Wilson): A ghostwriter on deadline, far from her glory high school days, returns to her hometown to win back her high school boyfriend who is now married.
She-Devil (1989/ Meryl Streep, Roseanne Barr, Ed Begley, Jr.): A housewife seeks revenge after her husband leaves her for a rich and popular romance novelist.
Save
Save
Save
Save
Save
Save
Save
Save
Save
Save
Save
Save
Save
Save