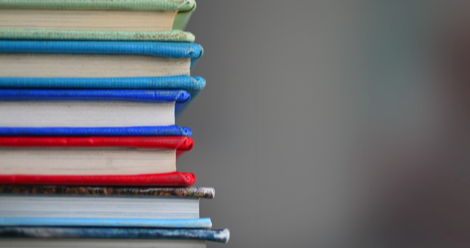 Lists
Must-Read November New Releases
This content contains affiliate links. When you buy through these links, we may earn an affiliate commission.
Our New Release Index is a fantastically functional way to keep track of your most anticipated new releases. It's available exclusively to Book Riot Insiders. Subscribe to Book Riot Insiders!
---
Never fear, our contributors are here to topple your November To-Be-Read stacks with their new release recommendations! Whether we've read them and can't wait to see them on the shelves, or we've heard tell of their excellence in the book world and have been (not-so) patiently waiting to get our hot little hands on them, these are the new titles we're watching our libraries and bookstores for this month.
What books are you looking forward to in November? Let us know in the comments below!
Jaime Herndon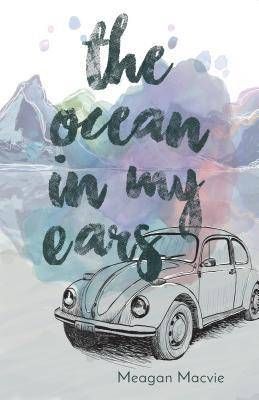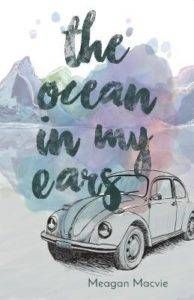 The Ocean in My Ears by Meagan Macvie (November 7, Ooligan Press): A coming-of-age story about a teenage girl has the potential to be incredibly cliche—but when you place it in Alaska, and add in dealing with the death of a beloved grandmother and family stress, finding your way as a teen becomes real. The cover is gorgeous, the writing is sharp and incisive, and the slightly irreverent tone makes this book one I'm really excited about. Besides, it's set in the 1990s, which makes me nostalgic for my own teenage years, and made it really fun to read.
Jamie Canaves
They Can't Kill Us Until They Kill Us by Hanif Willis-Abdurraqib (November 14, Two Dollar Radio): First off I'd be picking up this book for the cover alone. Second, Willis-Abdurraqib also had me at the title. Discovering it's a collection of essays written by a poet/critic who uses music and culture to view and discuss our difficult world had me beyond sold.
Adiba Jaigirdar
The City of Brass by S. A. Chakraborty (November 14, Harper Voyager): The City of Brass is hands-down the best book I've read all year, and definitely the best fantasy I've read in a long, long time. Chakraborty has created an intricate world full of magic and djinns, and placed complex characters within it. The book is also rife with politics, manipulation, and a really nuanced look at blood discrimination. I honestly can't sing enough praises of this amazing book. If you're a fan of fantasy, The City of Brass is a must-read.
Tirzah Price
Not Now, Not Ever by Lily Anderson (November 21, Wednesday Books): Lily Anderson's first novel, The Only Thing Worse Than Me is You, is one of the most exuberantly nerdy and hilarious books I've ever read, so I am beyond excited for her second novel! It's a contemporary re-working of The Importance of Being Earnest, about a nerdy, sci-fi-loving girl who flouts her high-achieving family's expectations to attend an academic summer camp. Be still, my nerdy heart.
Elizabeth Allen
Artemis by Andy Weir (November 14, Crown): In the much-anticipated follow-up novel by the author of The Martian, Weir spins an interesting tale that combines both legitimate science and a smidge of fantasy. If you're looking for The Martian 2.0, this is not that. This is its own thing and was an absolute page-turner. If you want to know what it'd be like to be a female illegal smuggler on a moon city in the future, read about Jazz and the ways in which she fights against corruption in the system.
Liberty Hardy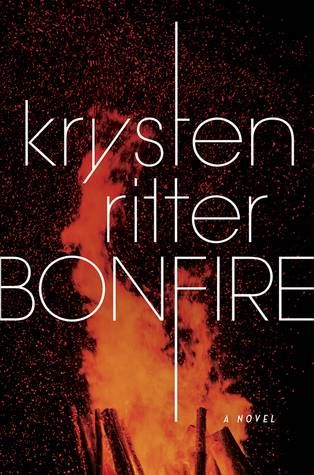 Bonfire by Krysten Ritter (November 7, Crown Archetype): Yes, THAT Krysten Ritter. The actress and producer has written her first novel and HOLY CATS is it good. It's a solid, well-plotted thriller about an environmental lawyer who begrudgingly returns to her small hometown after ten years for a job. Once there, she quickly discovers the case she's working on is possibly connected to the disappearance of one of her high school classmates a decade before. It's a bit like Sharp Objects and The Fever had a baby, complete with buried secrets, mean girls, and mysterious illnesses. If you love Gillian Flynn, Megan Abbott, and/or Robin Wasserman, get it right now! I'm already Jessica Jonesing (sorry not sorry) for another book from Ritter.
Kate Scott
Radio Free Vermont by Bill McKibben (November 7, Blue Rider Press): This book checks all my boxes. It's set in New England. It's written by a notable environmentalist. It has a distinctly political bent, which at first glance strikes me as that weird place where liberalism and libertarianism meet (totally my beat). I can't wait to see what Bill McKibben's cooked up.
Susie Dumond
Buzz: The Stimulating History of the Sex Toy by Hallie Lieberman (November 7, Pegasus Books): I mean, it's the history of sex toys, told by the first person to earn a PhD in the history of sex toys. Isn't that enough of a selling point? Lieberman takes us from the creation of the first condom in 1560 to today's changing attitudes toward sexuality, feminism, LGBTQ issues, and more. This one will be a must-read for me.
Kate Krug
Wonder Valley by Ivy Pachoda (November 7, Ecco): If La La Land was a little too happy-go-lucky for you, Wonder Valley takes a look at L.A. in a darker way. All of the main characters are somehow linked and the narrative weaves through the past and present to show us their connection. I was initially pulled in by the cult aspect, but I stayed for the naked man running down the freeway…ok, that's just part of why. Every single backstory is equally interesting and I loved seeing how everyone was connected. Just a warning, there's a part you're going to want to skip if cruelty to animals makes you squeamish.
Ilana Masad
Future Home of the Living God by Louise Erdrich (November 14, Harper): Louise Erdrich is one of those writers whose descriptions are so vivid and clear, so entirely unapologetic yet deeply evocative and educational to the reader. So basically, how can I not be excited when she's got what is basically a dystopian novel coming out? In her book, babies are being born as a more primitive version of what we consider human today, and society is falling apart around adoptee Cedar Hawk Songmaker. Cedar also happens to be a few months pregnant, and she goes in search of her birth mother before telling her adoptive parents about the baby. The title is so titillating, too—I mean, is Cedar the home of this living god?! I can't wait to find out.
Natalya Muncuff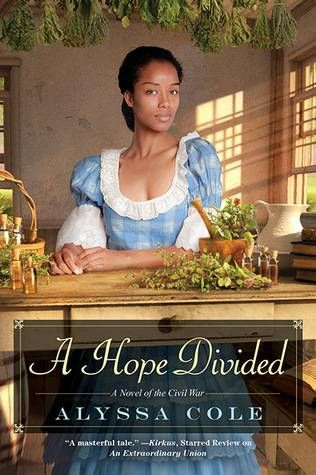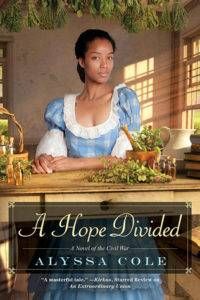 A Hope Divided by Alyssa Cole (November 28, Penguin Random House Publisher Services): Alyssa Cole's An Extraordinary Union was one of the best books I read this year. The second installment in her The Loyal League series, A Hope Divided, is an absolute must-read on my list this month. I am eager to read this historical romance that tells the story of a Carolina woman helping the cause and the escaped prisoner who takes shelter in her laboratory, as they fall in love as they are caught in a battle for that love and their lives.
Priya Sridhar
Whichwood by Tahereh Mafi (November 14th 2017, Dutton Books for Young Readers): We need more books by WOC, to combat the white savior narratives. I am eager for this story about Laylee, a teenager forced to grow up quickly after her mother dies. Her father is no help, so Laylee has to be the resident adult. She has to earn a living by preparing dead bodies and their souls. When change and old friends arrive, only the best can happen.
Aimee Miles
Romancing the Werewolf by Gail Carriger (November 6, GAIL CARRIGER LLC): Set 20 years after the end of Carriger's Parasol Protectorate quintet, in this novella we finally get to find out what happens to Biffy and Lyall, gay werewolves in her steampunk London. The blurb promises "unexpected babysitting, holiday decorations, and no small amount of pining." I'm expecting Carriger's trademark silliness, sweet romance, and a queer HEA for these cuties.
Alison Doherty
Here We Are Now by Jasmine Warga (November 7 2017, Balzer + Bray): This young adult novel tells the story of a sixteen-year-old girl who goes on a secret road trip with her estranged rockstar father who she's meeting for the first time. If that set up doesn't promise complicated and emotional scenes to unpack, I don't know what does. Add in a dying grandfather and a mother who's secretive about her past living in Jordan, and this is a book I can't wait to get my hands on.
Rebecca Hussey
Why I'm No Longer Talking to White People About Race by Reni Eddo-Lodge (November 7, Bloomsbury Circus): This book comes out of a blog post by the same title that British journalist Reni Eddo-Lodge wrote in 2014 and that quickly went viral. After she published the post, she found that, in spite of her stated intentions, she was spending a lot of time talking to white people about race and wrote the book as a result. Here, she begins with the blog post and then moves back into British history to tell often-ignored stories of black history and then forward again to analyze the current state of systemic racism through an intersectional lens.
Margaret Kingsbury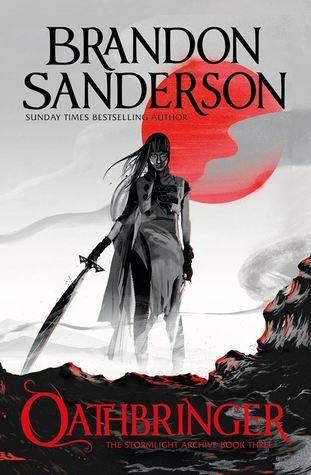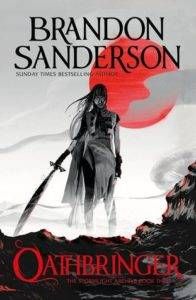 Oathbringer by Brandon Sanderson (November 14, Tor Books): The third in the epic fantasy Stormlight series, Dalinar is supposed to be featured more prominently, and I can't wait to find out more about his backstory And of course to see Shallan and Kaladin develop their powers, and to find out more about the Knights Radiant. This is such a fun fantasy series.
Sarah Nicolas
The November Girl by Lydia Kang: This book is about a teen girl who is literally a storm. I'm sold on that alone. But that's it's coming from Lydia Kang, who is a great writer and wonderful person, sweetens the deal.
Kim Ukura
Bunk by Kevin Young (November 14, Graywolf Press): Like a lot of nonfiction, I think the subtitle of this book says it all—this is a book about "the rise of hoaxes, humbug, plagiarists, phonies, post-facts, and fake news." I'm hoping this book will give me some needed context and history to better understand our current political climate, and perhaps make it seem a little less distressing.
Karina Glaser
Cici's Journal: The Adventures of a Writer-in-Training by Joris Chamblain, illustrated by Aurelie Neyret (November 7, First Second): This middle grade graphic novel is a treasure. Composed of two separate but interconnected stories, we meet spunky writer heroine Cici who is curious about everyone around her. Convinced that every situation is a mystery just begging to be solved, Cici drags her friends into boring stakeouts and uncomfortable situations in the quest for truth. This book is filled with beautiful illustrations that bring out the magic of the story. Highly recommended for all middle grade audiences.
Kristen McQuinn
This Mortal Coil by Emily Suvada (November 7, Simon Pulse): DNA gene hacking using a girl coder! And plagues! Yes, please. I didn't really need to know anything else before adding this to my TBR. But more details: Catarina "Cat" Argatta is a DNA hacking genius. Her father is a geneticist who may be the best last hope humanity has to eradicate a plague that's decimating them. But he gets kidnapped by a shadowy agency and forced to work for them. Cat learns he was killed, and she has to use her hacking skills to break a code he built into DNA to help find a cure for the plague. I can't wait!
Ann Foster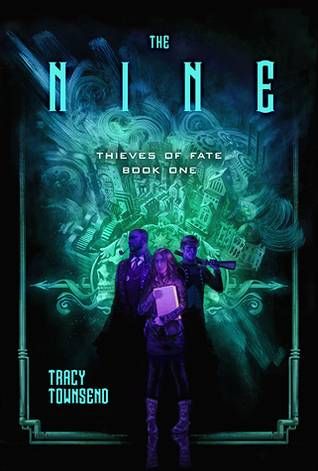 The Nine (Thieves of Fate) by Tracy Townsend (November 14, Pyr): This sounds like a really fresh YA fantasy novel incorporating themes of religion and literature. It's about a teen girl who winds up, as teens so often do in fantasy, in over her head in a quest/conspiracy with widespread repercussions. I love what I've heard about the way religion in this world is based on the scientific method, and the Macguffin of a self-writing book only makes me more intrigued!
Tasha Brandstatter
Dollars and Sense: How We Misthink Money and How to Spend Smarter by Dan Ariely and Jeff Kreisler (November 7, Harper): I don't normally go for books about finance or economics, but Dollars and Sense piqued my interest. Why? It's not really about money per se, but about psychology. The common money mistakes that Ariely and Kreisler discuss aren't just limited to household budgets and bills, they have wide-ranging implications for how we live our lives and feel about the things we spend money on (the chapter on overvaluing what we have reminded me in particular of Marie Kondo's The Life-Changing Magic of Tidying Up). Plus, this book is surprisingly entertaining—I laughed out loud several times during the introduction alone. If you're looking for an illuminating, enjoyable read about how people think about money, and how to get the most out of what you spend, I can't recommend this book highly enough.
Deepali Agarwal
Fantastic Beasts and Where to Find Them by JK Rowling: The Illustrated Edition, illustrated by Olivia Lomenech Gill (November 7, Arthur A. Levine Books): Just give me all the illustrated books this month. I've recently succumbed into buying all (yes, all three of them) the illustrated Harry Potter editions simply because of the very dreamy, attractive cover for Prisoner of Azkaban, and it's going to be a slippery slope from here on. And this one promises ten different breeds of dragons, so spending my money on it is pretty much non-negotiable.