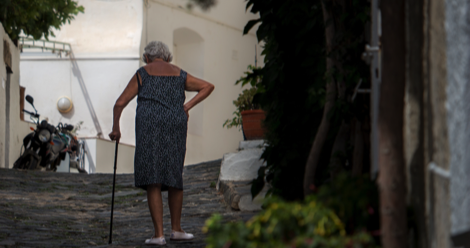 Fiction
Age Is Just a Number: 8 Great Novels with Older Main Characters
This list of novels with older main characters is sponsored by The Red Address Book by Sofia Lundberg.
When Doris was a girl, she was given an address book by her father, and ever since she has carefully documented everyone she met and loved throughout the years. Looking through the little book now, 96-year-old Doris sees the many crossed-out names of people long gone and is struck by the urge to put pen to paper. In writing down the stories of her colorful past—working as a maid in Sweden, modelling in Paris during the 30s, fleeing to Manhattan at the dawn of the Second World War—can she help her grand-niece Jenny, haunted by a difficult childhood, unlock the secrets of their family and finally look to the future? And whatever became of Allan, the love of Doris's life?
---
I remember when I was in junior high, my mother turned 30. And I recall thinking, "Whoa, that's so old. She's going to die soon." Because middle schoolers are horrible monsters. And also because society tells us that everything is for the young.
Fast-forward several decades. I'm 42, I eat cake for breakfast, and there's a good chance at any given time that I'm wearing pajamas. I also exercise every day, and am in the best shape of my life. Maybe I'm biased, or just fooling myself, but I think I'm getting better with age. And, yay, for longer lifespans! Being an adult rules!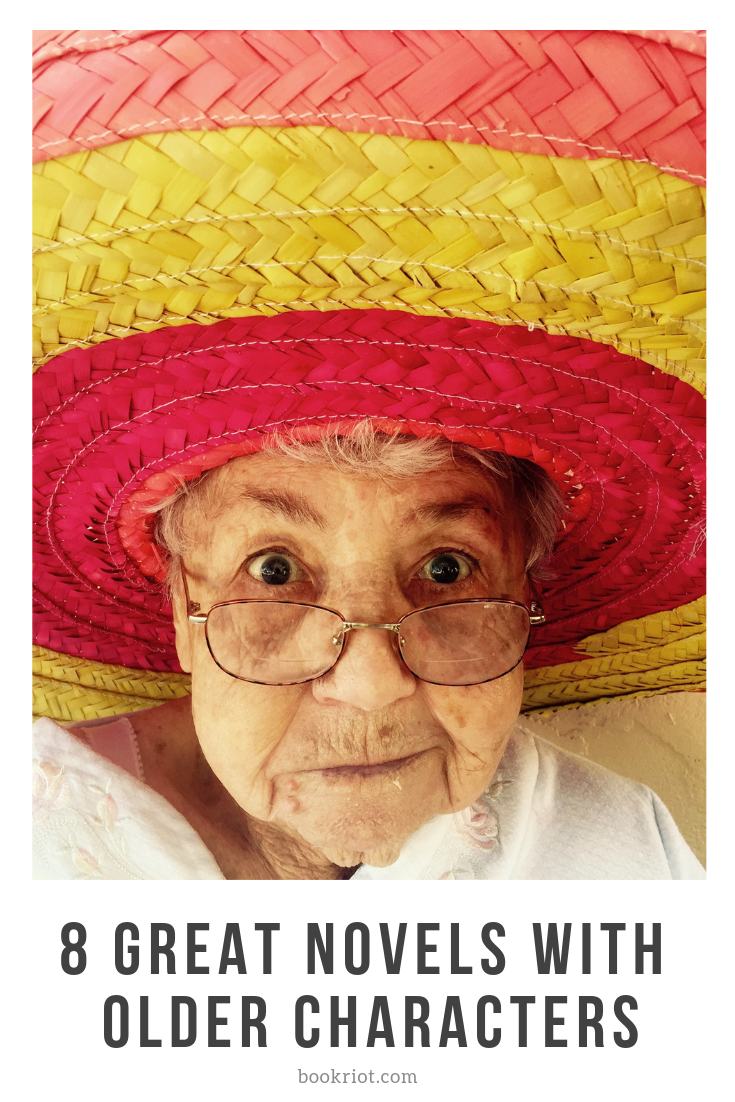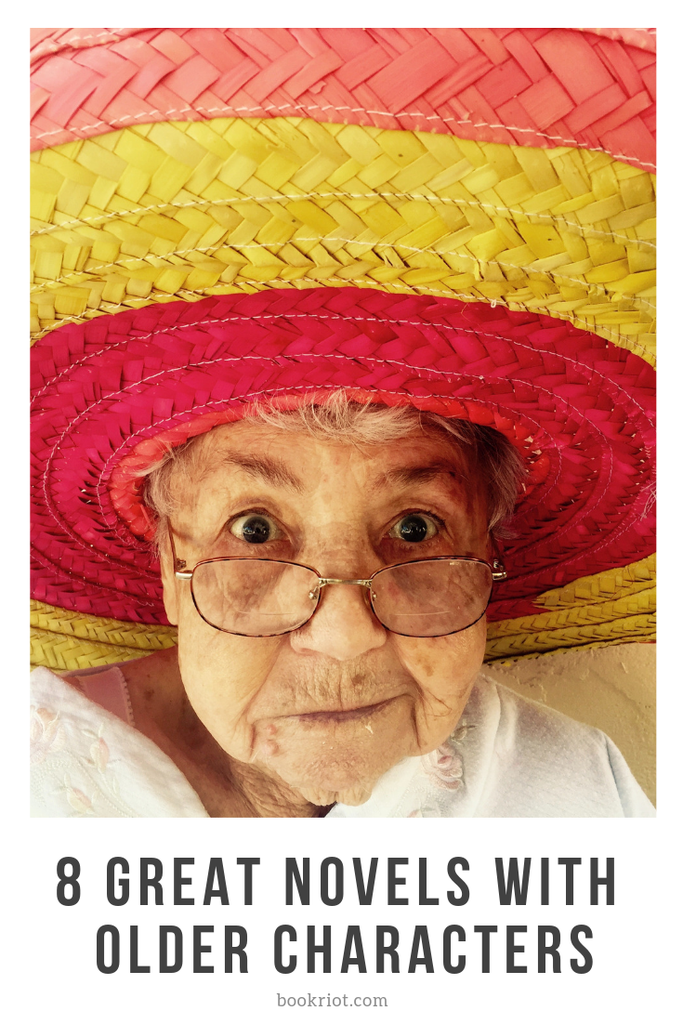 And I know I'm not the only one who thinks so. There are a zillion amazing novels in which older, learned people are the star of the book. (And I'm not just talking about vampire novels.) Here are eight great novels with older main characters that show you that young people aren't the only ones who go on adventures, get up to mischief, and have interesting stories to tell.
One-in-a-Million Boy by Monica Wood
READY THE TISSUES. This is one of my favorite novels of the last decade. It's an oh-so-sweet, oh-so-sad story about a special young boy who forms a friendship with Ona, his 104-year-old neighbor, while doing work around her house. Ona tells the boy many stories and secrets from her long life. When the boy suddenly dies (not a spoiler, it's in the description), the boy's estranged father takes over helping Ona as a way to learn more about his son.
The Housekeeper and the Professor by Yoko Ogawa, Stephen Snyder (translator)
The Professor is a brilliant mathematician who can no longer form short-term memories. The Housekeeper has been hired to care for him. Each day she and her ten-year-old son "meet" the Professor several times, and as the days go on, despite his declining memory, they fill the days with beautiful discussions of the universe as seen through the lens of math and science.
Lillian Boxfish Takes a Walk by Kathleen Rooney
It is New Year's Eve in New York City in 1984, and 85-year-old Lillian Boxfish is on her way to a party. As she walks the ten miles to her destination – who says elderly people can't walk long distances?? – she reminisces about her life. She remembers the ways the city used to be, and also the ways it hasn't changed, and meets all kinds of people along the way. It's a charming story of a long life lived well.
The Unlikely Pilgrimage of Harold Fry by Rachel Joyce
And speaking of walking long distances, this is a sweet story about Harold Fry. Harold's day was like any other when he went out to check his mail, but the letter from an old friend that he finds in his mailbox compels him to keep walking. Soon he is on a Forrest Gump-like journey across England to reunite with a special friend who once did him a great favor. You'll need the tissues for this one, too.
Dendera
by
Yuya Sato,
Edwin Hawkes (translator)
It's Golden Girls meets The Revenant! Elderly Kayu Saitoh was supposed to have been sacrificed according to the tradition of her Japanese village. But instead she ends up in a utopia filled with elderly women who have also been turned out according to custom. The women take care of one another and become their own community, but trouble is on the horizon in the form of a hungry mama bear.
Augustown by Kei Miller
Ma Taffy is a blind, elderly grandmother in a Jamaican village, and one day she walks out into the street because smells trouble coming. Her great-nephew comes home from school with his dreadlocks cut off, a vicious act by a teacher. The repercussions of this act will resonate throughout the village. Ma Taffy reflects on her own troubles from when she was young, while also dealing with the present day problems in her town. Miller's writing and storytelling is stunning.
News of the World by Paulette Jiles
This is a quiet, powerful novel about a a former Civil War captain who travels from town to town, reading newspapers aloud for audiences seeking to hear "news of the world." In one such town in Texas, he takes on the task of returning a ten-year-old girl, Johanna, to her only living relatives. But having spent most of her life among the Kiowa, Johanna will not go quietly. And the 400 miles between them and their destination is fraught with danger for an elderly man and a little girl.
An Elderly Lady is Up to No Good: Stories by Helene Tursten, Marlaine Delargy (translator)
And who says you outgrow your bad behaviors? Maud is an 88-year-old Swedish woman who likes her little quiet life, and if someone does something to interrupt her little quiet life, well, she isn't above killing someone to get what she wants. Who would suspect a little old lady of murder. In this darkly humorous stories, Maud gets into all kinds of mischief. Are her murderous ways going to catch up with her?