Fiction
9 Novels for Superhero Fans
This list of superhero books is sponsored by Renegades by Marissa Meyer.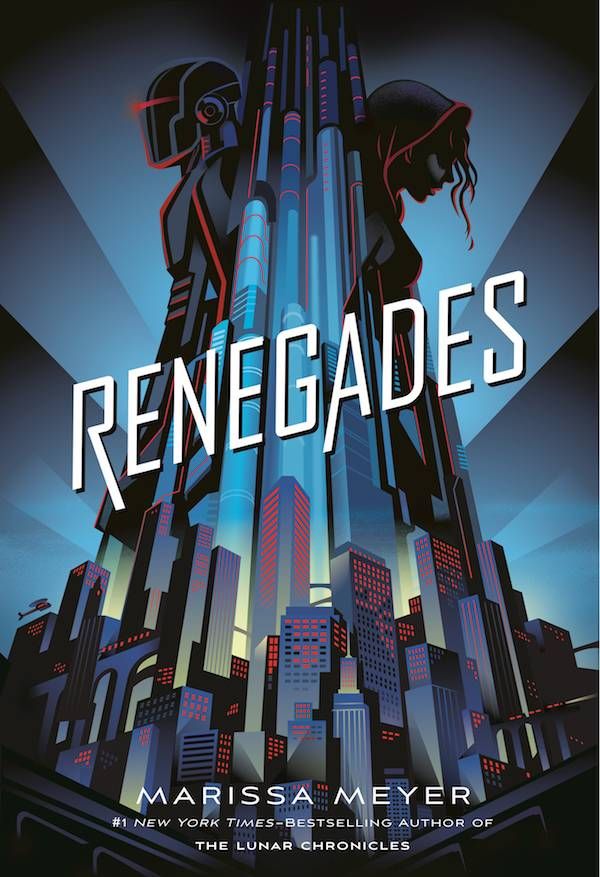 Secret Identities.
Extraordinary Powers.
She wants vengeance. He wants justice.
The Renegades are a syndicate of prodigies—humans with extraordinary abilities—who emerged from the ruins of a crumbled society and established peace and order where chaos reigned. As champions of justice, they remain a symbol of hope and courage to everyone…except the villains they once overthrew.
Nova has a reason to hate the Renegades, and she is on a mission for vengeance. As she gets closer to her target, she meets Adrian, a Renegade boy who believes in justice—and in Nova. But Nova's allegiance is to the villains who have the power to end them both.
---
I don't believe in superhero fatigue. If superhero fatigue was really a thing, movies like Wonder Woman and Thor: Ragnarok wouldn't be killing it at the box office. People love superhero stories. Along with being popular subjects of comic books and movies, there's been a recent surge of superhero television shows on several popular networks. But for us bibliophiles who long to get our superhero fix while also getting to read a great novel, there are quite a few excellent options out there for superhero books. Here are nine superhero novels for the superhero fan who loves going to the library just as much as the cinema.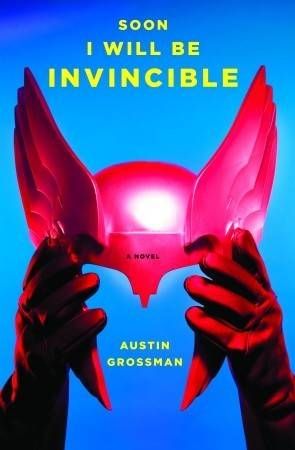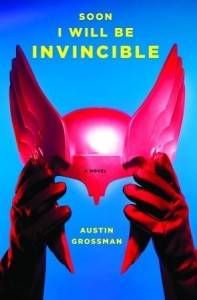 1. SOON I WILL BE INVINCIBLE by Austin Grossman
My favorite thing about this novel is that Grossman alternates first person perspectives between the hero, Fatale, the newbie in her superhero team, and the villain, Doctor Impossible, who has just escaped from a high security prison. This novel is a fun read with plenty of fresh ideas mixed into the superhero tropes we know and love.
2. THE UNBEATABLE SQUIRREL GIRL: SQUIRREL MEETS WORLD by Shannon Hale and Dean Hale
This feel-good book is a prequel to the Squirrel Girl comic series. Even if you've never heard of Squirrel Girl, this novel works well as a standalone story. Fourteen-year-old Doreen Green is the new girl, trying to navigate high school and new friendships all while secretly wielding the powers of the almighty squirrel! Can Doreen deal with teen drama and her newfound superhero status?
3. THE AMAZING ADVENTURES OF KAVALIER & CLAY by Michael Chabon
If you're a fan of superheroes and comic books and you haven't picked up this novel yet, what are you doing with your life? This contemporary classic tells the story of two cousins, Joe Kavalier and Sammy Clay, who join forces to create Amazing Midget Radio Comics, featuring a superhero called The Escapist, who is essentially what would happen if Houdini and Superman had a baby. The novel follows Kavalier and Clay's struggles behind the scenes of the comic book business while also revealing how art often imitates life. Example: the super cool female comic book character Luna Moth is based on a woman who factors significantly in both men's lives.
4. MILES MORALES: SPIDER-MAN by Jason Reynolds
At first glance, this might seem like just another tale of a teen who has to deal with the drama of high school while also saving the world, but there's so much more to this novel. Miles Morales is Black and Latino, and Reynolds is not afraid of confronting the difficult issues of being a person of color in America, let alone a superhero of color in America. This novel manages to be fast-paced and entertaining while also covering difficult topics like racism and America's criminal justice system.
5. MIDNIGHT'S CHILDREN by Salman Rushdie
1,001 children are born at midnight right at the moment of India's independence, which causes these very special children to have a psychic connection with one another as well as unique superpowers. While not superheroes in the strictest sense of the word, these 1,001 children have powers that are forever linked to their country, for better of for worse. And there's also government forces who want to stop them, which seems very X-Men-like. Saleem Sinai, a man with a cucumber-shaped nose and telepathic powers, is one of the midnight's children and our narrator. Although his story is at times difficult to follow (he has the tendency to go on rants that are too much for even his wife), this novel is a magical experience unlike anything else you'll ever read.
6. WHAT THEY DID TO PRINCESS PARAGON by Robert Rodi
If you like behind the scenes comic book stories like Kavalier and Clay, but you want something that's heavier on the humor and the satire, then this is the novel for you. When cartoonist Brian Parrish is given the task of reviving comic book heroine Princess Paragon, he decides to reinvigorate her image by making her a lesbian. Princess Paragon superfan Jerome T. Kornacker is shocked and appalled. Conflicts inevitably occur. Hilarity ensues.
7. HERO by Perry Moore
This novel is yet another story about a teen superhero, but this particular one is noteworthy because not only is Thom Creed trying to come to terms with his superpowers and his rocky relationship with his father. He's also coming to terms with his sexuality. The other aspiring superheroes in his group The League are compelling characters with their own issues. This novel is a little bit campy, but in a self aware way that makes the story a whole lot of fun to read.
8. WONDER WOMAN: WARBRINGER by Leigh Bardugo
This is by far the best comic novelization I have ever read. Leigh Bardugo introduces us to not one, but two, impressive female leads in this novel. Yes, this is the story of sixteen-year-old Diana (Wonder Woman) coming into her own and proving herself. But this novel is just as much the story of Alia Keralis, a direct descendent of Helen of Troy, and the powerful friendship she and Diana forge with one another.
9. AKATA WITCH by Nnedi Okorafor
Because Akata Witch is about a group of kids learning how to use magic, this novel has often been compared to the Harry Potter series. While I can see the comparison, I would argue that the kids in this novel more closely remember those in a teen superhero league. Each of the four friends have their own set of powers and strengths, and while we see the story from twelve-year-old Sunny's point of view, Orlu, ChiChi, and Sasha are equally important to confronting their enemy, Black Hat Otokoto. Even better, this novel is the first in a series. Akata Warrior, the second novel, was released earlier this year, and I can't wait to get my hands on it.
What are your favorite superhero books?