Lists
5 Delicious Novels Centered Around Food to Devour Immediately
This content contains affiliate links. When you buy through these links, we may earn an affiliate commission.
There's nothing more pleasing than reading novels full of delicious and vivid food descriptions to bring a scene to life. Cooking and baking not only makes a scene cozier but it can also show off a character's culture and traditions because nothing brings us closer together than the meals we share.
In honor of hot summer days full of snacking, ice cream trucks, and picnics outside, here are some novels centered around food to pick up and devour. Who knows? It may inspire you to recreate some of the meals mentioned in these stories.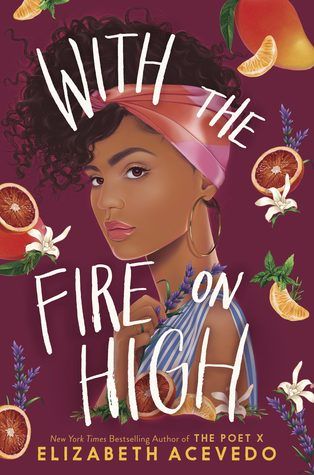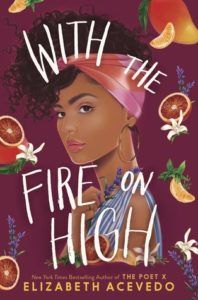 With the Fire on High's gorgeously illustrated cover is full delicious-looking fruits, and, you guessed it, the story also centers around cooking and trying new recipes! Elizabeth Acevedo's recent release follows Emoni Santiago, an Afro-Puerto Rican who loves nothing more than creating and refining recipes in her kitchen.
Following her dreams of one day working in a restaurant, Emoni joins her high school's cooking class. There, they take a class trip to Spain to learn how to prepare Hispanic cuisine with the finest chefs in the nation. Full of traditional Puerto Rican and Spanish dishes and Emoni's deep love for creating meals for others, this YA read will leave readers' mouth-watering, wishing they could try Emoni's colorful and savory dishes.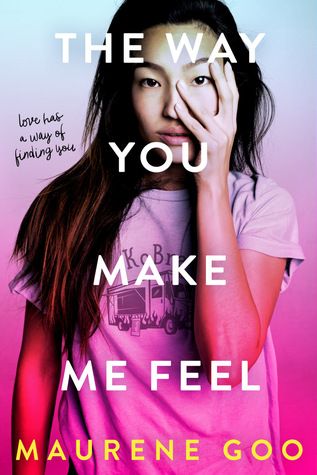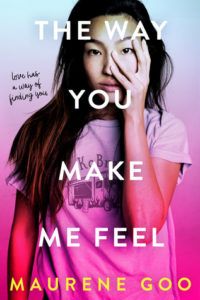 There's nothing better than reading a summery novel with a spunky, rebellious protagonist, named Clara, who pulls a prank in her high school and is put to work at her father's Korean-Brazilian food truck as her punishment.
Not only is this novel centered around a girl reluctantly working in a food truck for the entire summer, but it also showcases the time and effort it takes to run a culinary business in such a small space.
At first, Clara doesn't see anything special in her dad's food truck, but after working tireless hours for him, she begins to appreciate his business and the other food trucks that work alongside him. In a way, this food truck brings Clara and her adorable and dorky father closer together through the power of a warm meal shared between others.
This steamy friends-to-lovers romance follows a hot-shot Puerto Rican chef, Alexa Montoya, who gets into a bit of legal trouble and seeks out the help of her cute friend and lawyer, Dante Perez. Soon enough they strike a deal to become more than friends which attracts more feelings than they originally planned.
Delicious Satisfaction is full of sultry romantic moments with a sweet love interest who supports Alexa's dreams of improving her restaurant. Readers also get to see Alexa work on the Latin recipes that she creates for her restaurant which will have your mouths watering for the dishes she cooks up in this heart-warming Latinx romance.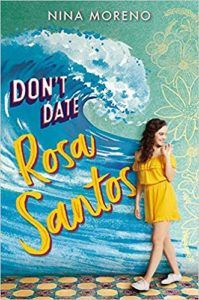 If you're looking for a Gilmore Girlesque novel with a hard-working protagonist, a quirky mother, and an eccentric grandmother, then Don't Date Rosa Santos is the perfect read for you. Set in a Florida town full of unique and adorable neighbors, this atmospheric story will transport readers into Rosa's shoes as she lives with her grandmother who makes mouth-watering Cuban dishes.
When I was younger, the meals that I grew up devouring were never featured in the stories I read. So, seeing them featured in a YA novel was a dream come true. Being able to see a large part of my family's culture woven into the narrative left me with a rumbling tummy and a bright smile on my face as I sped through this perfect summer read.
Lucky Pierce is an indecisive and sassy woman who can't seem to settle down in life. So, her mother, a celebrity chef, puts Lucky to the test by having her assist in starting up her new restaurant in Boston.
There, Lucky is forced to work with the serious, heard-working head chef, James, whose personality clashes with her own. As they work alongside one another, their limits are tested both in and out of the kitchen; there's nothing James needs less than starting a sultry relationship with the boss' daughter. This hilarious and honest romance centered around two polar opposites working in the same kitchen as feelings towards one another bloom will leave readers craving more from Córdova's easy-to-fall-in-love-with writing style.