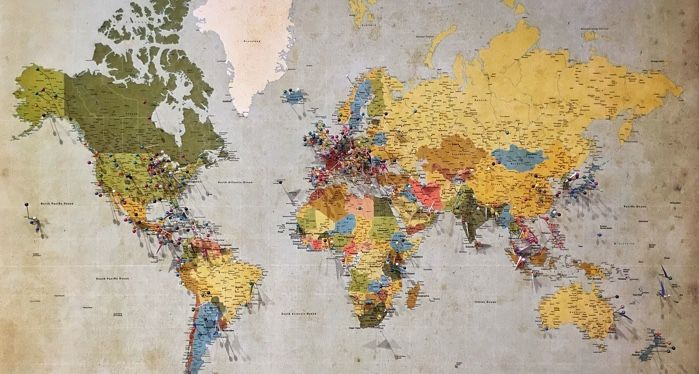 Lists
8 Essential Diasporic Novels
This content contains affiliate links. When you buy through these links, we may earn an affiliate commission.
In a Venn diagram of modern diasporic and postcolonial novels, there would be a healthy amount of overlap. Though these terms are contested and not always clear-cut, both frequently grapple with the legacy of powerful nations carving up distant territories. In both, experiences of multiculturalism and inequality may be core to personal as well as national consciousness. In novels about diaspora, migration – whether in the present or involving past generations – looms large.
These books are often concerned with power, identity, and privilege. They recognize the complexities of belonging, from minority or under-represented perspectives. And they may reveal as much about the "host country" as about the "home country" (while recognizing that these concepts are fluid and often flawed). The novels that I find most revealing about British identity, for instance, are by immigrants and the children of immigrants.
This is a list of the novels that have most shaped my thinking about diasporas. Many of these characters are affluent, which reflects the privileges inherent in who is allowed to move freely in the world. There's also a clear bias toward U.S. and UK books. This suggests the outsized role that the United Kingdom and States play in migration stories, particularly those written in English, but also my personal history as a dual citizen of these two countries.