Humor
Novelizations of 90s Nickelodeon Shows: A Wish List
Recently, the world learned that 90s Nickelodeon show Clarissa Explains it All is returning in book form. Creator of the series Mitchell Kriegman will be penning the novel, entitled Things I Can't Explain (nice!) scheduled to release in 2014. In the novel, we'll follow 23-year-old Clarissa as she begins her journalism career (please let Clarissa have a mouthy blog and please let her get in trouble for her tweets), lives in her first apartment without roommates (what kind of 23 year old IS Clarissa? British royalty?), learns how to have an adult relationship with her parents (the most vanilla parents in the world, if I recall, this is not going to be hard), and has feelings for a dude with an on-and-off-again girlfriend (WHAT ABOUT SAM? WHAT HAPPENED TO SAM?) Also, the PR blurb mentions NOTHING of Ferguson, like he doesn't exist, like he wasn't basically the most important part of the show besides Clarissa explaining it all.
This got me thinking… what if they novelized OTHER 90s Nickelodeon shows? Below, a wishlist of shows and how they could make the transition into print, in countdown order of what I want to read. If Clarissa were on this list, I'd wedge her between Hidden Temple and Alex Mack, a respectable slot.
10.)
I remember the premise of this show being way more interesting than the actual episodes were. This story could definitely use a reboot. A sass-packed YA girl detective series that isn't afraid to walk on the dark side? I'm in. And on the heels of Veronica Mars getting its movie Kickstarter-funded, the timing feels prime.
9.)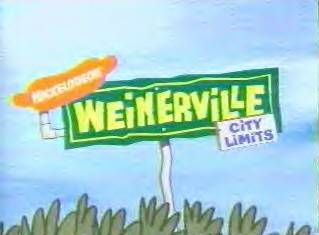 What child of the 90s wasn't strangely fascinated by this half-man/half puppet variety show in which kids were transformed into puppet citizens? I imagine the novelization having a touch of the George Saunders to it, an absurdist American fantasia about a human-puppet town that reveals unsettling truths about the national psyche. Which is maybe what the show did too, I can't remember, I was, like, five.
8.)
I want the kids to be grown up, still hanging around the ranch (which has fallen on hard times, as ranches always do in good books) and having, like, SO many regrets about their lives. I think this should be the dustiest and most tragic modern Western. Think Annie Proulx and Cormac McCarthy trying to out-hardship each other.
7.)
I want to take the world of Hidden Temple and turn it into a sort of Teen Indiana Jones/Hunger Games, teams of young explorers racing each other to get to priceless treasures hidden at the ends of the earth. We'll also combine the villains of Hunger Games and Indiana Jones and have one of the obstacles the teen explorers face be genetically-modified Nazis.
6.)
I'm into the idea of Alex Mack returning to Paradise Valley as an adult for her ten year high school reunion. There will of course be a big show-down between Alex and Danielle Atron, CEO of Paradise Valley Chemical Plant (Danielle's taken a crazy dose of GC-161 and now has mega-Alex Mack powers). Plus we'll get some much-needed closure with Alex Mack and her junior high crush Scott Greene. I really don't think this idea has much literary merit and I'm fine with that.
5.)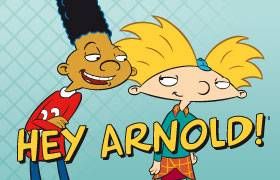 I want a bunch of interconnected illustrated Hey Arnold stories printed up, shuffled up, and placed in a board game box to be read in any order Building Stories– style. Actually, Chris Ware should just write and illustrate Hey Arnold as his follow-up to Building Stories.
4.)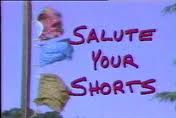 Fun fact- this series actually WAS based on a book ( 1986's Salute Your Shorts: Life at a Summer Camp by Steve Slavkin, who ended up playing Dr. Kahn in the series, nerd out!)
I feel like this is straight-up slice of life middle-grade/YA with Donkeylips and Budnick alternating as narrators.
Alternatively, it could be a John William Stoner-like literary tragedy narrated by Ug. Actually, I think I like that better.
3.)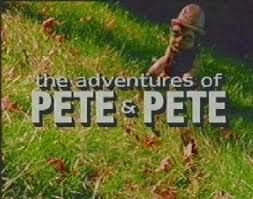 I want this to be a novel in stories, basically an Olive Kitteridge, with each story following a different denizen of Wellsville. I can't decide which is going to be my favorite story-the one with Artie the Strongest Man (in the World) front and center or the one that's all about Endless Mike. I swear to God if this ever gets written and published, these interconnected stories will be shortlisted for the Pulitzer Prize.
2.)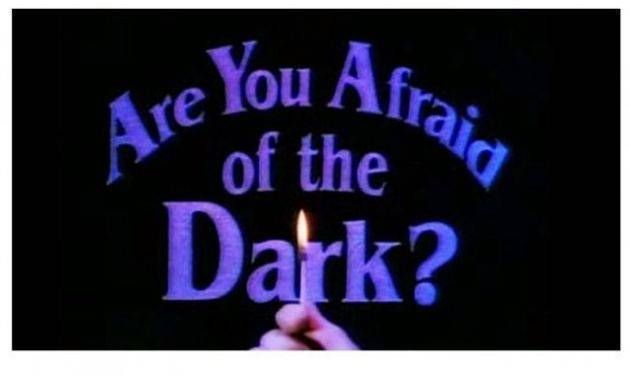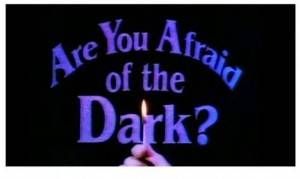 So the novelization of Are You Afraid of the Dark? is basically going to play out like the second half of It where all the members of the Midnight Society return to their hometown years later as adults to discover that the scariest stories they told around the campfire have come true and vampires and aliens and cigar-smoking clown are all running around town eating children. The all-grown-up Midnight Society members must defeat the evil with the help of Mr. Vink (with a verr, verr, verr.)
1.)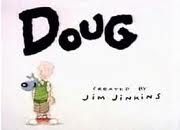 So we all know that Doug did get a Disney-fied spin-off where he went to high school and we all know… this didn't go… the greatest. So let's take two, and do a redo graphic novelization of Doug's high school years. A little more Perks of Being a Wallflower, a little less… whatever One Saturday Morning was trying to do.
Are you at all excited about the Clarissa novel? Which old-school Nick properties would you like to see revisited in print?
_________________________
Sign up for our newsletter to have the best of Book Riot delivered straight to your inbox every two weeks. No spam. We promise.
To keep up with Book Riot on a daily basis, follow us on Twitter or like us on Facebook. So much bookish goodness–all day, every day.