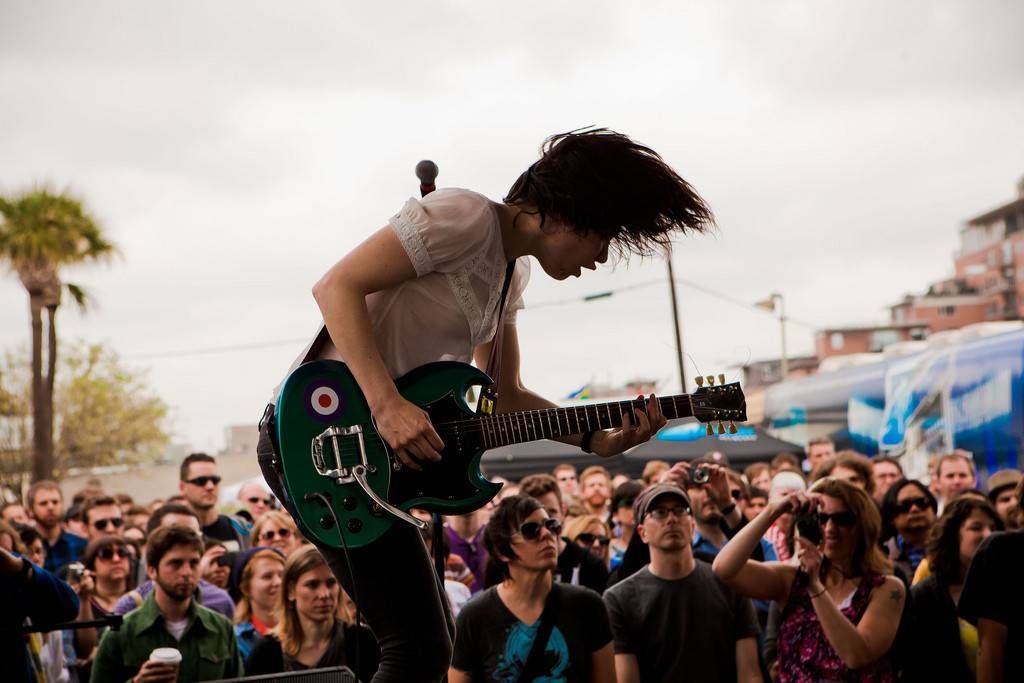 Nonfiction
Not Your Typical Music Memoir: Reading HUNGER MAKES ME A MODERN GIRL
This content contains affiliate links. When you buy through these links, we may earn an affiliate commission.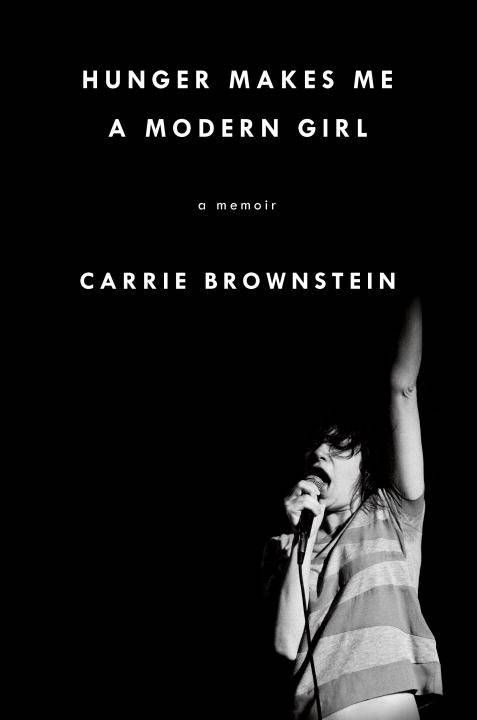 I picked up Carrie Brownstein's memoir Hunger Makes Me a Modern Girl without prior knowledge of her childhood or personal history. Like many other people, I'd watched her on Portlandia poking fun at the seemingly endless parade of Portland's archetype residents. I knew of her career in music, but I didn't know about the backstory, the days of muddy music festivals and playing cramped stages for people much more concentrated on their booze or slurred conversations. When I was younger, my interest in Courtney Love and Hole lead to researching the short but striking era of Riot Grrl music. I discovered Sleater-Kinney and was instantly hooked. Unlike some of my other favorite bands from that period of musical invigoration (such as Bikini Kill and Bratmobile) Sleater-Kinney produces punk-infused rock and roll that relies on a dialogue between Brownstein and Corin Tucker. One poses a question, the second strums out an answer only to pose another conundrum. With its lack of bass player, Janet Weiss fills out the empty spaces, providing a steady and reliable foundation on drums.
Hunger Makes Me a Modern Girl reveals uncomfortable truths, but don't expect any juicy industry gossip or therapy session breakthroughs. Brownstein's literary voice is neither timid nor weak, but it's clear that there are certain doors that the author would rather keep shut tight. In a review for the New York Times, Sarah Jaffe writes, "The book is spare and arching like a stripped-down rock song, but it rarely has the rawness Sleater-Kinney fans might expect. Running throughout is the tension between wanting to be seen and wanting to hide." If an artist is afraid of revealing too much of oneself, the truth of the human peacocking in the mask, his or her memoir can feel stale, repetitive, and ironically enough, safe. Yet I would argue that the memoir is filled with the same type of raw, heady emotions, but it's been softened by the deliberate choice of an analytical writer, a music lover much more interested in music as a holy grail, a funnel for experience, more so than the experience itself. The memoir is not a Sleater-Kinney record. It's the story of Carrie escaping into Sleater-Kinney to ignore her own issues. To focus the narrative on the band would turn it into just another paint-by-numbers rock and roll memoir. The tension present in the text makes for a compelling reason to continue reading until the end.
By nature, the rock and roll memoir reconstructs an artist's magnificent flight into superstardom, only to record the dramatic fall, the snatching back of the crown. This part of the story is familiar to anyone who has watched an episode of Behind the Music. What we really stick around for is the aftermath of redemption, the way in which the artist handles such a spectacular display of critical, cultural, and social rejection. Though Brownstein doesn't treat the book like an outlet for a completely uncensored stream of confessions, she is unflinchingly honest, even lacing otherwise serious moments with a wry, winking sense of sarcasm. She is vulnerable, yet she doesn't indulge in this vulnerability, sharing intimate details about her mother's anorexia and her father's coming out without excessive sentimentality or binding regret. When speaking of her mother, Brownstein observes, "She was retreating from the world, a slow-motion magic trick…Meanwhile, I was getting louder, angrier, wilder. I experimented with early forms of my amplification…while my mother's volume was turned down lower and lower." Brownstein shifts through her past and selects the crucial milestones and missteps but doesn't dwell in the pain. She documents how she "ruined" Sleater-Kinney, but her explanation for the breakdown stays above the surface. The memoir is not a tell-all, but first and foremost a love letter to music and in turn, Sleater-Kinney as chosen guardian and savior.
As someone who tends to think of books and music as lifelines, I appreciated Brownstein's passion, musical knowledge, and her honesty about the creative process. In a memoir that "thematically…has to do with the instability of structures and families," music and the band serve as a makeshift family, a seemingly protected safe house. It's fitting that Brownstein opens with the scene that will tear down that sacred house, only to rise again from the rubble.