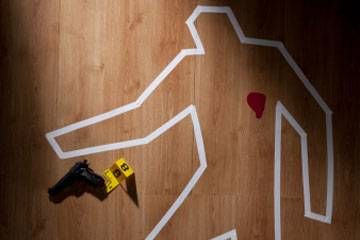 This content contains affiliate links. When you buy through these links, we may earn an affiliate commission.
It's a milestone in my reading life: I am officially a diehard fan of murder mystery novels. It's been a long time coming, but man it feels good to be here.
I can officially thank Charles Todd and the superb A Fine Summer's Day, a humdinger of a murder mystery firing on a thousand axles all at once, for tipping me to this point. This mystery has it all. It's set in England, on a (title shout out) fine summer day when four seemingly random occurrences set the novel running: Ian Rutledge, our hero and young Scotland Yard wunderkind, proposes to his lady love; across the island, strapping salt-of-the-earth Hamish McLeod does the same; elsewhere, a young man's mother dies, leaving him a big old mess of heirloom baggage; and in faraway Europe, the heir to the Austro-Hungarian throne and his wife are shot dead.
Did I mention we're in 1914? And this book is the latest in the series? Not a problem, I'll read backwards till the next installment arrives.*
Mysteries bring me pure, absolutely joyful reading. I get lost in them, which usually includes getting lost in the plot and whodunit character parade, but it doesn't matter because everything resolves itself by the very last page, and there are usually lots more in the series to go and omg—murder mystery writers, hats off to you for your prolific writing and never ending ideas for plot thickening.
What I've learned from murder mystery novels are also valuable life lessons, a sort of Four Agreements, if you will, with less fancy descriptions. Such as: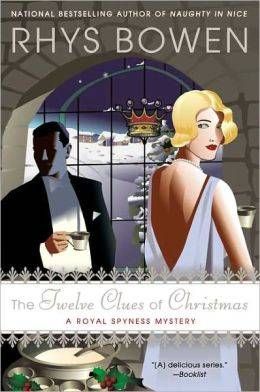 1. Always have tasty snacks on hand to fuel your mind.
I learned this one from reading the Her Royal Spyness series, where, when plucky heroine Lady Georgiana Rannoch isn't attending a tea, formal dinner, ball or sumptuous holiday gathering, she's solving a murder mystery. These books make me peckish. Just trust me (and Ian Rutledge) and skip the cool glass of milk, or you might find yourself being the chalk outline on the floor.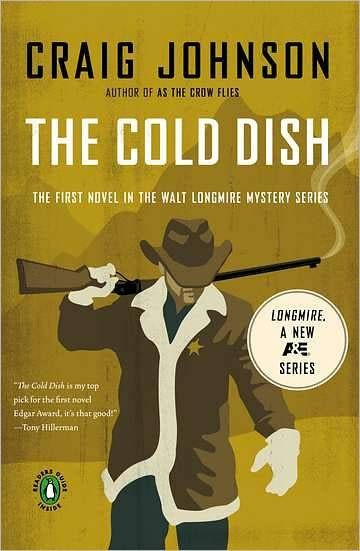 2. In mysteries, as in life, it behooves you to have a mentor to turn to.
All of the best crime fighters have them: that wise older sage, perhaps the person you inherited the job from, or someone who's way too smart to actually work as a crime-solver, but always knows just enough to point you in the direction of the next clue.
My favorite, in terms of human mentors, is cranky former sheriff of Absaroka County Lucian Connally, who can usually be found half-assedly assisting Walt Longmire to get the bad guys. Unless, of course, he's drunk, or trying to cover his own ass when the cold-cases hit a little too close to home.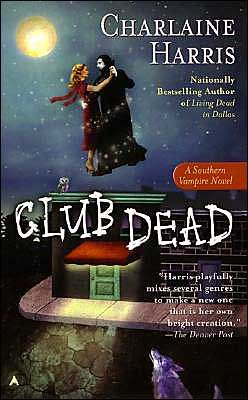 3. Local authorities always suck.
Suffice it to say, every mystery involves the main character's patience tested by the ineptitude of local law enforcement, at least every other chapter. Just look at the fine folks of Bon Temps, Louisiana, and everything Andy Bellefleur does to keep them safe at night. If not for Sookie Stackhouse and her stable of gorgeous bedmates—I mean, partners in crime, we might never have made it to book 3, Club Dead, and the introduction of Alcide Herveaux. (Mmmmmm….Alcide….) If there is a helpful, sympathetic cop they're usually ignored or shut-down by the higher ups—but only after throwing the hero a nice juicy bone, on the side.
(And yes, I did make myself lol with the sucky pun.)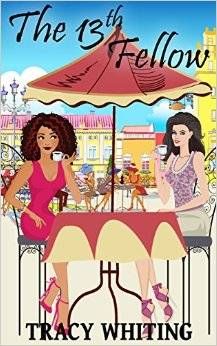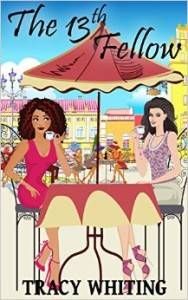 4. Being hot doesn't hurt.
Walt Longmire was a big old sack of nothingness till his first mystery, and then viola— a couple of pounds lost, a haircut, and the series turned blockbuster and TV came a-callin'. As did his officer/sidekick/love interest Vic. Sookie, with her half-fairy self, brings all the, well, boys, girls, vampires and werewolves, to her yard with her hotness, and then busts them, after showing them a good time, in true southern style. Georgie and Ian are also lookers, but it's bad manners to talk too much about that.
And taking the cake is newcomer Havilah Gaie, the heroine of Tracy Whiting's The 13th Fellow: A Mystery in Provence. Havilah describes herself as a more academic version of Pam Grier's characters. And have you seen Pam Grier in action? Havilah is my new favorite crime-solver: a multi-lingual, PhD holding, food-loving, fashion-forward amateur sleuth who is so hot that her intelligence and inquisitiveness are more often than not overlooked. Which is a big mistake. Over in France for an awards conference, Havilah's colleague is murdered, and she was the last one to speak to him. So she's off to solve the crime (with a French agent who hates amateurs as help/foil). The book was just released in May, but I hope to see more of Havilah, very soon.
*Final note: as I read up everything I could about the Ian Rutledge series, I realized I was reading, as my introduction to this series, the flashback-prequel book that tells the story of what happened to Ian Rutledge, how he came to be who he is when the series starts off in book 1. If that's not a perfect random selection, a true reader's delight, I just don't know what is. Now I get to read backwards, from the beginning, and catch up to the end. Bliss.