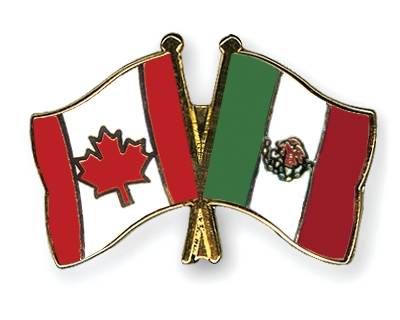 Fiction
[North] American Literature[s]: Strong Women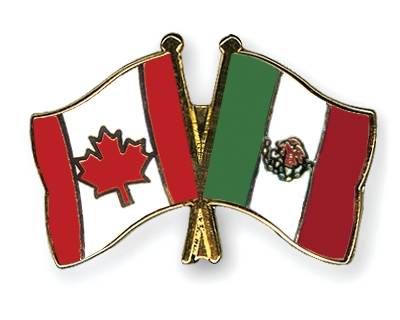 Welcome to another installment of [North] American Literature[s], in which Dr. B and I invite American readers to step across their borders, if only to fill their bookshelves.
I know. We teased "female desire" in our last post. But that was over a month ago. Things change. Truthfully, we're both a bit surprised that we managed to get this installment of our lovely new feature in before the month ended. Real life and all that.
This month we're taking a look at strong women writers and their equally strong female protagonists from beyond the borders of this fine country. Brenna's contribution to this post was delivered to my inbox while she was in a plane en route to somewhere way more interesting than where I am. I am writing my contribution as I sit at my computer in my pajamas wishing that I were on a plane to an even more interesting place (based mostly on the availability of quality tequila) – Mexico, the setting for the novel that I'm about to discuss – Arrancame la vida, or Tear This Heart Out, by Ángeles Mastretta.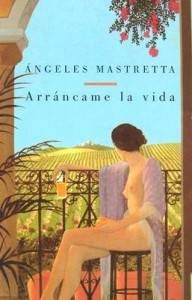 The story takes place in the city of Puebla, famous for twin volcanoes and a proclivity for putting chocolate on chicken (they call it mole, and it is supposed to be wonderful). It tells the story of Catalina Guzman, a young woman who gets swept away by the power and prestige that comes along with being the wife of an influential general at the height of the Revolution. Over the years, she feels increasingly trapped in her role as a politician's wife. She bears his children, behaves as expected, and he, in turn, cheats on her. Cataline fights back, though. She falls in love with an old friend of her husband, the musician Carlos Vives, and they begin a long affair. She never lets her husband, with his questionable character, crush her spirits.
So much of Mexican literature focuses on the men of the Revolution. There has not been a great deal written about the female perspective on the war. There's also not much (in the realm of fiction) about the upper class. Most authors tend to focus on the struggles of the peasant class. Mastretta gives readers a glimpse at what it was like on the other side, both in terms of class and gender. The romantic elements might take center stage, but they cannot be separated from the changes that were going on in the post-revolutionary society of which Cati is a part. The book was an immediate success in Mexico, winning the Mazatlán Prize for Literature in 1985.
There have been two English translations on the market. Stick with this one, and stay away from Mexican Bolero. It's almost as if they were two different books. One makes a valuable contribution to Mexican new feminist literature and has a lot of historical relevance. The other? Well, it's a book.
Here's Brenna's guide to the ladies of the North:
Talking about the strong women in Canadian Literature is such a treat because there are so many of them! CanLit has never had a problem with women writers and female protagonists being a major part of our literary canon. The first novel ever written by a Canadian was actually by a teenage girl named Julia Beckwith Hart. Her effort, St. Ursula's Convent, is not the greatest novel ever written — it's honestly not even very good — but it does signal that the tradition of women in Canadian Literature is as old as the concept of literature in Canada itself. And luckily, the efforts got better and better over time, from the early texts by Susanna Moodie and Catherine Parr Traill to the grand dames of Canadian Letters like Margaret Atwood and Alice Munro, to recent superstars like Marina Endicott and Lisa Moore.
Girl power, yo.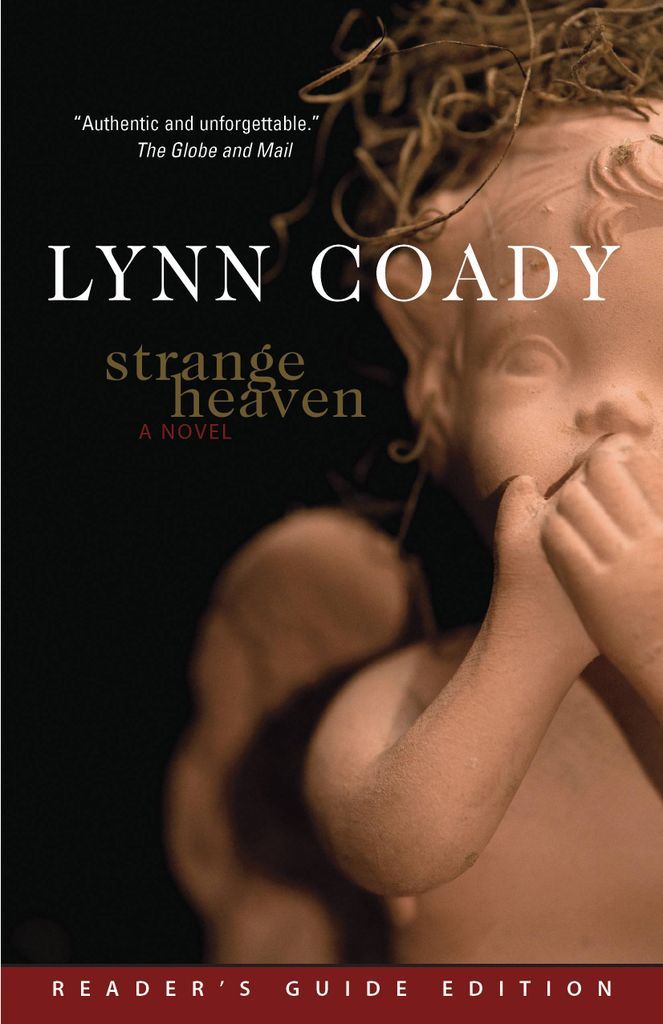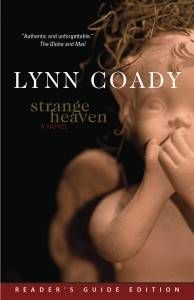 The novel I want to tell you about today, though, focuses on strong women in strange places. Lynn Coady's brilliant debut novel Strange Heaven features one of my very favourite protagonists in literature: the indomitable Bridget Murphy. Teenaged Bridget is from Cape Breton and, finding herself knocked up, is whisked off to Halifax to secretly birth her baby and place it up for adoption. When she stubbornly refuses to immediately bounce back from this experience, she is committed to a psychiatric ward for children, which is where we meet her. Bridget is the sanest person in her surroundings (staff included), and her observations of life in an institution are wry and engaging. But more powerful is the underlying quest Bridget embarks upon to discover who she will be in the new phase of her life, especially once she returns home to the rural dead-end waster friends and her lovingly dysfunctional family at home.
Bridget Murphy, like all the great women in literature, must learn to overcome. Nothing comes easily to Bridget: she doesn't fit anywhere she tries to imagine or locate herself. As readers, we love her because she struggles, because her strength seems both impossible and unlikely, and because she never loses an appropriately cynical eyebrow-rise approach to life.
Next month? Well, we might get to the "desire" that we promised you this time. Or we might do graphic novels. Stay tuned!