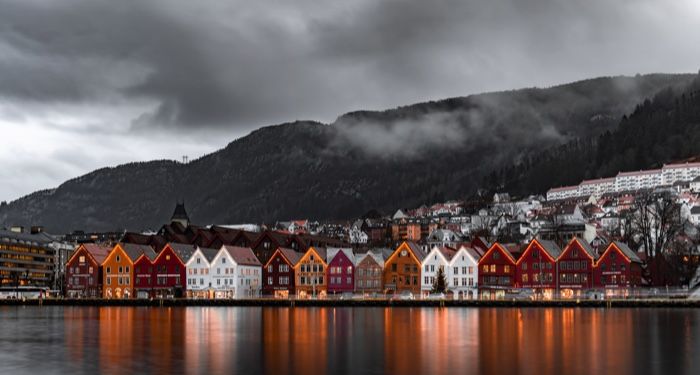 Lists
Get to Know Nordic Noir With These 10 Novels
This content contains affiliate links. When you buy through these links, we may earn an affiliate commission.
We all have certain genres we turn to when we need an escape from everyday life. Recently, I've been picking up books that are dark and gritty, but removed enough from the current climate that it still feels like an "escape." Currently, that means I have a big stack of Nordic Noir books that are sitting on my bedside table.
What is Nordic Noir?
At its most basic description, Nordic Noir (also known as Scandi Noir or Scandinavian Noir) is crime fiction, usually from a police procedural point of view, set in a Scandinavian country. One of the major characteristics of Nordic Noir is the troubled protagonist. Often, the reader gets a deeper look into the inner turmoil, past secrets, or life-long regrets than you'd typically see in a mystery or thriller.
Just as important is the atmosphere, which often feels like its own character. The atmosphere is bleak, dark, and ominous, creating a feeling of uneasiness that persists throughout the storyline. The cases themselves are vicious, shining a light on the darkest parts of humanity, whether that's based in violent crime or political corruption.
So if you're interested in getting started with Nordic Noir, we've created a list of books to pick up to get to know the genre, and if you're a long-time fan, we've included a list of newer releases.
Note: There is a dearth of diverse authorship in Nordic Noir literature. If you have any genre favorites written by a person of color, we'd love to hear about it on social media!
Classic Nordic Noir Books
New Nordic Noir Books
---
Looking for more niche genres or super-specific book recommendations for you? Check out Tailored Book Recommendations. For more mystery recommendations, check out our guide to keeping up with the latest mystery and thriller novels.