Nonfiction
Nonfiction Women Who Will Motivate Me This Summer
This content contains affiliate links. When you buy through these links, we may earn an affiliate commission.
It's summertime: the season of freedom. Even if you (like me) are still clocking in and out of a full-time job, there's a whole new rhythm. Your friends who are teachers are either working twice as hard in summer school, or taking a deserved nap. Your coworkers who are parents are on an aggressive vacation rotation. Kids and teens are everywhere.
It's also the season of laziness. All that heat, sweat, chafing, and sunburn seems like a great reason to park your butt in the coolest room in your house and mainline some streaming video. Well, this year I'm going to force myself to have an incredible summer by being inspired by my favorite nonfiction writers. These women are both artful and productive.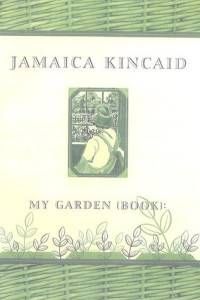 Jamaica Kincaid: My Garden
My deck is a hellscape of dead plants. Let's just say, when it's late spring in reality, it's early winter on the branches of my rose bushes. This year, I'm going to re-read Jamaica Kincaid's beautiful book My Garden before digging around. Kincaid is such a beautiful writer and has turned her patient attention to so many subjects, but read enough of her and you'll quickly conclude that her true passion is flowers. My Garden examines the relationship between gardener and plants; flowers and art; greenery and place. My standards are much lower than hers (remembering to water my tomato plant is a major achievement), but it's easy to draw inspiration from her passionate love of the nature she tends to.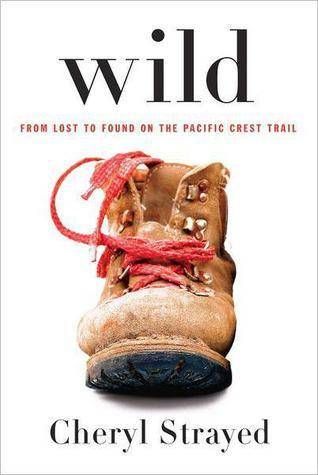 Cheryl Strayed: Wild
I know, I know. We all read this, like, two years ago! Unless you didn't. In which case, do. But if this is a re-read for you, read it this time with the outdoors in mind. Strayed's personal struggle and history is so memorable that we barely think of this as a travelogue or a meditation on nature, but that's what it is: a story of the power of walking to heal. I'm going to keep this book next to my running shoes to remind myself that the slight hill in my neighborhood is nothing compared to the High Sierras Cheryl climbed, just as this book is great at reminding me that my personal issues are nothing compared to the grief that Strayed was experiencing at the time. Perspective: it's what both books and long walks are great at.
Lynn Cox: Swimming to Antarctica
Hell yes. This book is super-inspiring for those who love swimming and even more inspiring who feel self-conscious in swimsuits. Lynn Cox is a legend: she discovered at a young age that she was able to withstand unbelievably low temperatures of water. At first, she broke a bunch of racing records (two-time record holder of fastest crossing of the English Channel, no big deal), and then she moved on to more creative swims. She swam the Bering Straight and a mile in Antarctic waters, all with her extra body fat helping her stay alive. What I'm saying is, I'm taking this one to the beach every time I think the Maine water will be too cold.
Pauline Kael: The Age of Movies: Selected Writings
Let's get real. I'll be spending 90% of my spare time seeking the coldest air-conditioning possible, which as we all know is at our local movie thaters. I'll be channeling Pauline Kael, though, so that my brain doesn't disintegrate into nothingness. Kael was a critic for The New Yorker for so long that she influenced a generation of film aficionados, and now her best work is collected for us. There's lots of Kael to be had out there but this is a great starting place. This is a great collection to get my mind set before going into a film so that I can properly eviscerate the big blockbusters and– more importantly– explain why I'm going to see Inside Out for the fourth time (other than the air conditioning, of course).
So that's it for me: gardening, hiking, swimming, and movies. Who's inspiring your summer activities this year?