Interviews
Hype Women: An Interview With the Nonfiction Women Book Club
This content contains affiliate links. When you buy through these links, we may earn an affiliate commission.
As the book community has grown in popularity on Instagram (fittingly dubbed "Bookstagram"), many book clubs hosted exclusively on the platform are popping up. There are clubs dedicated to diversity and genre fiction, clubs started by celebrities…But RuthAnn Deveney and Kate Olson have found their niche: nonfiction books written by women.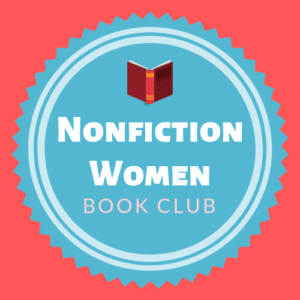 Nonfiction Women Book Club started in March with the book Sisters in Law, and just announced their June pick: Redefining Realness. We took some time to chat with them this week to learn more about the club and to discuss the current state of nonfiction.
Sophia LeFevre: First, tell me about yourselves!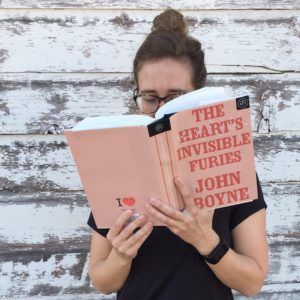 RuthAnn Deveney: I'm RuthAnn Deveney, and I live outside Philadelphia with my husband and dog. I work in corporate learning and development, and I'm always reading several books at once.
Kate Ols0n: I'm Kate Olson, and I live in Wisconsin with my husband, three kids, and two dogs. I am a school librarian and a voracious reader.
SL: What made you want to start the Nonfiction Women Book Club? Why is it important to highlight nonfiction written by women?
RD: In my experience, book clubs tend to lean very hard toward fiction, and I don't know why! There are so many great, true stories out there. Plus, nonfiction makes up a huge variety of topics and styles of writing, so it feels like a miss not to dive into that. When Kate and I were discussing this book club, we both wanted to focus on women because we realized that, even as nonfiction fans, so many of our books were written by men. We wanted to hype those women authors, telling true stories.
SL: You've discussed two books so far with the club. Tell me your process for choosing those books.
RD: We take turns choosing books each month with a lot of conversation between the two of us. We're trying to have a good mix of diverse authors, styles, and content. When I chose our April book, What the Eyes Don't See, by Mona Hanna-Attisha, I was looking for something about nature or the environment because of Earth Day. Kate put the book on my radar, and it felt right. Until that point, I had a lot of reflective nature-y memoirs on my list, but learning about the Flint water crisis seemed much more important and urgent. I also liked that the author is a woman of color.
KO: Our number one goal for this experience is to be chill—we aren't being paid, there's no professional endgame in this for us. We just want to have fun and read nonfiction books and talk about them with other book nerds! With that in mind, we discuss with one another and really try to find something that feels right—that we'll be happy thinking about and talking about, that we are willing to put our names behind. We aren't previewing the books ahead of time at all, and are reading right along with everyone else. We also try to keep in mind that it's often hard to get brand-new hardcover releases from the library, so we have made sure to pick books that have been out on shelves for a while.
SL: What is each of your favorite nonfiction book written by a woman and why?
RD: My favorite book of all time is Two-Part Invention, a memoir by Madeleine L'Engle—yes, of A Wrinkle in Time fame. It's about her 40-year marriage to Hugh Franklin, and it goes back and forth in time between the early days of their relationship and Hugh's battle with cancer. It is incredibly sad and beautiful. I love it so much that when I recommend it, I ask people to just not tell me if they didn't like it. I can only assume that it means that they don't like ME!
KO: This is a new book, but it's definitely one near and dear to my librarian heart! I absolutely loved The Library Book by Susan Orlean. It combines all things library and librarian with a true crime story set in Los Angeles. For library lovers, it's a must-read.
SL: What would you share with folks who are skeptical of reading nonfiction?
KO: I'm sure you have heard the saying that sometimes truth is stranger than fiction and that is so, so true! Reading nonfiction introduces me to things that most fiction writers could never even dream about creating. In addition, when it comes to history, I'm finding that I would rather read nonfiction about historical events than historical fiction because the real story, if written well, can captivate me on a much higher level.
You can find the Nonfiction Women Book Club on Instagram at @nonfictionwomen or with the hashtag #nonfictionwomen.