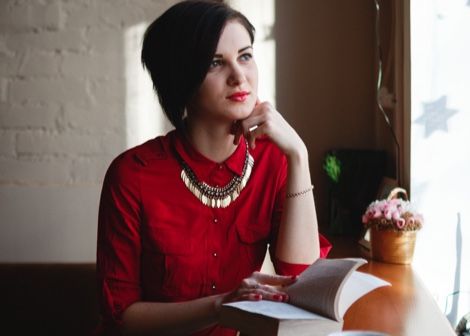 Classics
5 Overlooked Nonfiction New York Review of Books Classics
This content contains affiliate links. When you buy through these links, we may earn an affiliate commission.
For 20 years, The New York Review of Books's publishing division, NYRB Classics being its most famous imprint, has offered a steady supply of under-read and almost-forgotten literary gems to curious readers. While novels like Stoner (perhaps the imprint's biggest success) and The Invention of Morel have made the biggest splashes, the library's nonfiction has been the biggest draw for yours truly.
Here are five overlooked (less than 1,000 Goodreads ratings) nonfiction titles from the NYRB Classics's catalog. For a lengthier list of great nonfiction, check out Rebecca Hussey's from last October.
Helen Keller's The Story of My Life is firmly lodged in the autobiographical canon, and even people who haven't read it or seen its adaptations, usually under the title The Miracle Worker, are familiar with the details of Keller's childhood. You would expect her followup book to be a sequel, but The World I Live In is a completely different beast. From the direct first page to the rapturous final chapter, Keller explains her condition, corrects misunderstanding and dispels the notion that she is incapable of living a full life. Ironically, through putting her experience on paper and bringing herself down to earth, Keller comes off as even more extraordinary. The term "life-changing" gets attached to books easier than to any other art form, but The World I Live In deserves the label. You can't help but be transformed by it.
This 550-page work of history and cultural criticism will be a slog for some readers (it's by far the driest, most dense read on this list) and catnip for others, particularly if you're into the Harlem Renaissance. Cruse charts the path of black intellectual thought from the 1920s to 1967, the year of the book's publication, and ends up being harsh on both integrationists and black nationalists. Make no mistake, Cruse was not pro-segregation, but he didn't see integration as a panacea to racial problems. Highly recommended to those interested in American race relations; just have Wikipedia at the ready.
It was a routine trip to his town's missionary bookstore when Tété-Michel Kpomassie, then 16, came across a book about Eskimos in Greenland. When he read it, he instantly fell in love with the country and became determined to go there. For over a decade, Kpomassie worked his way through Africa and Europe and finally sailed to the country of his dreams. The memoir that resulted from his travels rivals the best of the genre in terms of detail and scene-setting. Kpomassie's good-naturedness and enthusiasm is simply infectious, and the tone of the book reminded me of the globe-trotting surfers from Bruce Brown's classic documentary The Endless Summer. I knew I was in for an interesting book, but I wasn't expecting a feel-good one.
This account of 1968's Republican and Democratic National Conventions usually plays second banana to Mailer's New Journalism classic The Armies of the Night, but I think Miami and the Siege of Chicago is every bit that book's equal. The opening half, about the RNC, offers priceless snapshots of Republican higher-ups of the time (As with The Crisis of the Negro Intellectual, have Wikipedia on hand to brush up on your history when you encounter an unfamiliar name), but it's the ground- (and sometimes balcony-) level dispatch about the Chicago police riot, which broke out in response to anti-Vietnam war protests, that makes this essential reading for anyone interested in 20th-century American history.
Jessica Mitford published two memoirs, Hons and Rebels and A Fine Old Conflict, before Poison Penmanship, and in a way this collection of magazine pieces works as a third: a memoir of the writing life. It's also something of a journalism manual, beginning with a great introduction and following each piece with comments and criticism from Mitford, in which she often kicks herself for missing an opportunity here or there, or wishes she had structured her story differently. Above all, the articles are plain fun. "Maine Chance Diary," "My Short and Happy Life as a Distinguished Professor" and the two Sign of the Dove pieces in particular are as funny as anything in A Supposedly Fun Thing I'll Never Do Again. Any way you read it, and whatever you take from it, this book is a joy.