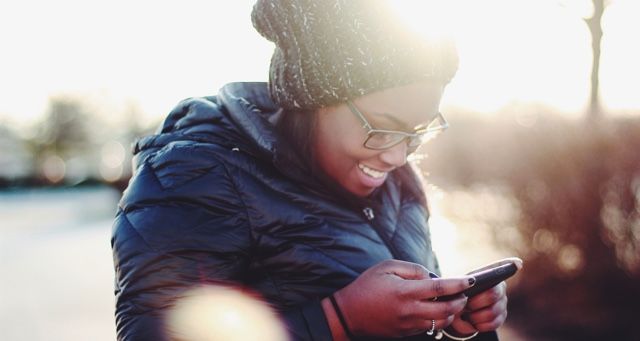 This content contains affiliate links. When you buy through these links, we may earn an affiliate commission.
If you are blessed with a library with a Hoopla subscription, you really have no excuse to not try out comics. Here are just a few of my favorite, must-read nonfiction comics on Hoopla. They cover gender, mental illness, racism, family histories, war, and so many more important topics about this wild ride called life.
Nonfiction Comics on Hoopla
If you only read one of these comics, please make it Gender Queer. Maia Kobabe shares eir story as it relates to gender, from taking eir shirt off at the beach to enduring the trauma of a pap smear. E battles with figuring out eir gender and how to identify with one or the other when e realizes: Nonbinary is indeed an option! With beautiful art and deeply personal stories, Gender Queer is a book that will stay with you long after you finish reading it.
March: Book One by John Lewis, Andrew Aydin (Co-writer), Nate Powell (Artist)
The entire March trilogy is on Hoopla, and Book One focuses on Congressman John Lewis's childhood in rural Alabama and early years of activism in the Civil Rights movement. It's his memoir of those early days organizing sit-ins at segregated lunch counters in Nashville. A must-read for all humans, especially in this time we're living in.
In quiet, grayscale, gorgeous art, Lighter Than My Shadow tells the deeply personal story of Katie Green living with an eating disorder. A ball of black squiggles follows her on every page, whispering to avoid eating. Green bares it all in her story of struggle and recovery.
Thi Bui's parents grew up in Vietnam and she immigrated to the United States with them as a child. The Best We Could Do is her memoir of digging into her family's history, learning the whole story through adult eyes. She learns about her parents' childhoods, their experiences as a young couple living during a war, and then escaping with Thi and her siblings. The focal point of the entire narrative is what parents do for their children, ever so important as Thi Bui becomes a mother herself.
Ellen Forney shares all of her favorite tips for living with mental illness in this lovely illustrated guide. The staples of advice are here, of course—sleep, eat, take meds, go to therapy, etc.—but also with merit badges at the end of each chapter.
Debbie Tung is my new favorite comics creator! Book Love is, well, a love-letter to books and the book-lover life. It's adorable and I related to every single comic.
Beija acts like a bad girl, peeing on the carpet and fighting with other dogs, but she is also the best girl, because she's faithful to her human. Georges chronicles her life with the rowdy pup, and the whole thing just hit me right in the heart.
Lucy Knisley's An Age of License follows her normal recipe: gorgeous cartoons, perfect colors, delicious foods, and adorable cat(s). But this one has an added layer of angst and fear as she's touring around Europe, worried about what path her life and career is taking.
I Remember Beirut by Zeina Abirached, Edward Gauvin (Translator)
Zeina Abirached was grew up in Beirut in the 1980s amid fighting between Christians and Muslims that divided the city. I Remember Beirut is just that: a series of memories of growing up in such turmoil, with cars filled with bullet holes and games to collect shrapnel from the sidewalk. The art is reminiscent of Persepolis, and the stories are similar—finding normalcy within a war zone.
Waves by Ingrid Chabbert, Carole Maurel (Illustrator)
Waves is the devastating memoir of Ingrid Chabbert and her wife's attempts to have a baby. When they finally announce their pregnancy and are ready to welcome the baby to the world, they lose it. They have to learn how to be a couple and care for each other while dealing with the awful loss of miscarriage. Waves is a deep examination of Ingrid's pain and healing.
---
Need more nonfiction comics? Give some of these a try: graphic nonfiction about anxiety, Swedish graphic novels about sex, love, and bodies, and comics to get you through a reading slump.