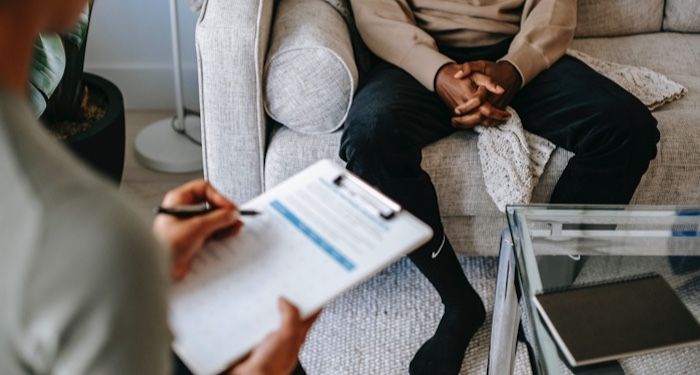 Lists
Nonfiction Books about the Therapy Experience
This content contains affiliate links. When you buy through these links, we may earn an affiliate commission.
Therapy has been shown to improve your relationships, teach you coping mechanisms, and to work through past trauma. But therapy can be a daunting step, especially for people who need to know what they're getting into before walking into that office for the first time. What is it going to look like, what are the "rules?" What kinds of things might a therapist ask you? What questions should you ask yourself? What are the benefits of different types of therapy? These are all questions many of us have before making that first appointment.
For those of us who read, sometimes a good way to get the inside scoop about what things might look like is to read about them! Luckily for us all, there are many books about the therapy experience that can help us prepare, or even build up the courage, to make that call. Some come directly from therapists, so you can get an idea of what they're thinking and the experience from the other side of the therapy relationship. Some come from people who went to therapy and saw benefits firsthand. Either way, books like these are great to get a better idea of what to expect before you ever step through the door.
---
In the mood for more self-help, mental-health books? Try these 5 non-spiritual self-help books or these 10 self-help books by Black authors!