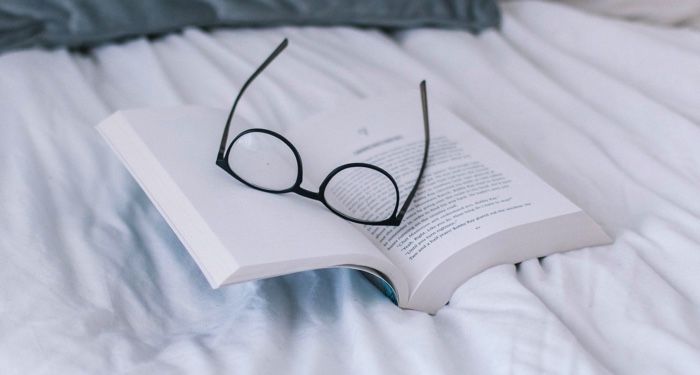 Audiobooks
6 Nonfiction Audiobooks to Help You Keep Learning
There are few things I love more than back-to-school season. But as an adult, I miss out on the joy of choosing new notebooks and folders for a brand new school year. Thankfully, just because I don't go to school anymore doesn't mean that I've stopped learning. (And, let's be honest, I haven't stopped buying stationery and new pens either.) So here are six nonfiction audiobooks to keep your mind engaged and learning something new.
My Autobiography of Carson McCullers by Jenn Shapland, Read by the Author
I first read The Heart is a Lonely Hunter by Carson McCullers in grad school, but I knew very little about the author's background. So when I picked up My Autobiography of Carson McCullers, I was delighted to follow along as Jenn Shapland searched through McCullers's personal papers to discover the truth about her relationship with other women. While Shapland explores McCullers's possible queerness, she begins to come to terms with her own sexuality as a lesbian woman. Shapland narrates the audio edition, which helps listeners immerse themselves into Shapland's quest to find more information about McCullers' personal life.
Conditional Citizens: On Belonging in America by Layla Lalami, Read by the Author
In Conditional Citizens, Layla Lalami examines what it means to be an American from her perspective as a Moroccan immigrant. Through this series of essays, Lalami examines immigration from a wide range of viewpoints, picking apart what it means to be a "good citizen" in today's America. As Lalami reads the collection, her voice adds layers of depth to the audio that only comes when an author reads her own work.
Ace: What Asexuality Reveals About Desire, Society, and the Meaning of Sex by Angela Chen, Narrated by Natalie Naudus
In Ace, the first reported work on asexuality, Angela Chen discusses asexuality, tackling directly many of the misconceptions and stereotypes around the ace community. Each chapter focuses on a different topic within the broader idea of asexuality, including disability, aromanticism, and compulsory sexuality. Audiobook narrator Natalie Naudus performs the book beautifully, making what could have been information-heavy parts of the book clear and easy to understand.
Growing Up African in Australia edited by Maxine Beneba Clarke, Narrated by a Full Cast
In this anthology, Maxine Beneba Clarke has gathered a wide range of Australians from the African diaspora to tell their stories, illustrating the incredible diversity within the African Australian community. The audiobook is narrated by a range of performers, giving listeners a clear distinction between each of the essays.
Fight of the Century: Writers Reflect on 100 Years of Landmark ACLU Cases edited by Michael Chabon and Ayelet Waldman, Narrated by an All-star Cast
In this anthology, writers like Jesmyn Ward, Yaa Gyasi, and Neil Gaiman take landmark ACLU cases from the last 100 years and write essays inspired by the case they've chosen. Some of the writers respond directly to the case while others use the case as a springboard to discuss broader topics. Whatever strategy the writers take, each essay is unique. An all-star group of narrators includes Billy Porter, Lucy Liu, Zachary Quinto, and Patrick Stewart, just to name a few.
Disfigured: On Fairy Tales, Disability, and Making Space by Amanda Leduc, Narrated by Amanda Barker
In Disfigured, Amanda Leduc uses her experience with cerebral palsy to examine the kinds of stories we tell each other, particularly fairy tales. The beast must also turn into a handsome prince and the ugly witch must always get her punishment. But what about people with bodily differences? Are they always going to be a "bad guy" just because they look different? Leduc reveals how these issues in fairytales and seemingly "simple stories" have seeped into modern society and changed the way we view people with visible disabilities. Amanda Barker perfectly embodies Luduc's narrative voice to such a degree that I had to repeatedly remind myself I wasn't listening to the author speaking.