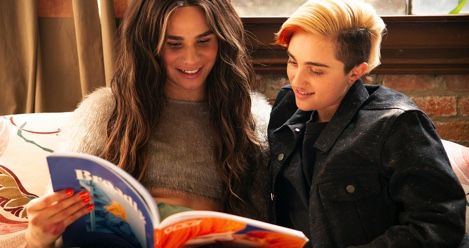 News
Rapper and Poet Noname Launches a Book Club
This content contains affiliate links. When you buy through these links, we may earn an affiliate commission.
Rapper and poet Noname has started a book club that has the goal of highlighting progressive work from writers of color and writers within the LGBTQ community.
The rapper, producer, and poet is from Bronzeville in Chicago, where she started off in the slam poetry scene. After appearances on tracks by artists including Chance the Rapper and Nico Segal and the Social Experiment, Noname burst into the rap world with her 2016 mixtape Telefone. Her debut album, Room 25, was released last September. Noname is a key star in the Chicago music scene that mixes and switches between poetry and rap, music, and the page—a world that includes the likes of Jamila Woods, Chance the Rapper, Saba, and more, and that is featured in the Haymarket Books Breakbeat Poets collections.
It all started as a simple enough tweet: Noname posted about reading Jackson Rising: The Struggle for Economic Democracy and Black Self-determination in Jackson, Mississippi by Kali Akuno and Ajamu Nangwaya, and a follower responded that they were reading it too—could they share notes? Curious at the reaction, Noname ran a poll: who would be interested in a book club?
https://twitter.com/noname/status/1150436387948134400
What started as a spontaneous tweet soon became a real call-to-action: the book club became an official project with its own accounts and a website featuring a forum for club members to discuss each month's reads. Its Instagram already has amassed 19k followers, and its Twitter is nearing 29k.
https://twitter.com/NonameBooks/status/1156263538161152000
The book club will feature two books each month: one that's informative nonfiction, and one that's more creative.
Noname's book club is grounded in a passion for books that goes deep. Her mother, Desiree Sanders, was the first black woman in Chicago to own a bookstore, and Noname posted on Twitter about how this club will continue that legacy.
Noname has striven to make sure that members of her new book club utilize their library cards or library-connected apps to find their books, or that they buy them from independent bookstores. She is also in process of setting up local meet-ups of the book club in POC-owned bookstores. At the end of each month, she plans to record a podcast discussing the books.
August's picks are We Are Never Meeting in Real Life by Samantha Irby and Pedagogy of the Oppressed by Paulo Freire.