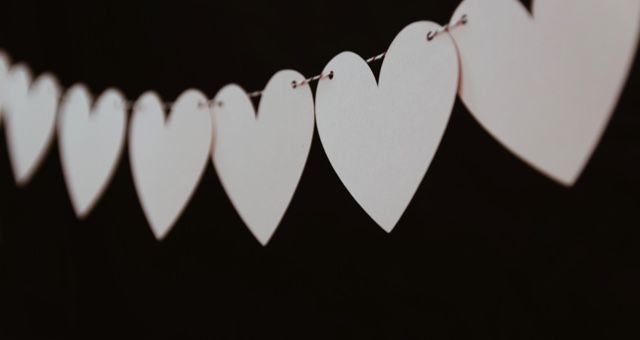 Lists
Check Out These 12 Non-Illustrated Romance Book Covers for 2020
This content contains affiliate links. When you buy through these links, we may earn an affiliate commission.
We're so close to the start of the next year. The big 2020. Another decade! And with it, more amazing and beautiful new books. Who doesn't want that? It's rather scary that a new year is starting because so many things have happened in 2019 that, to be honest, I can't believe we're reaching the finish line for this year.
The good thing is that new books will be releasing, and it's that time of the year where many book covers are being released so we can anticipate and wait impatiently for them. Some of these book covers have been out for a while, so I have been dying to get to them ASAP. It's a good thing we're so close now to the start of the next year so we don't have to wait that much anymore.
I love illustrated covers, don't get me wrong. There are some amazing illustrated romance covers for 2020 that are incredible—books by Farrah Rochon, Sonali Dev, K.M. Jackson, and more! I want to highlight non-illustrated covers, real model covers, for this one article. Because 2020 is also coming for our money! Check out these beautiful non-illustrated romance book covers.
A Private Affair by A.C. Arthur (January 1, 2020, from Harlequin Desire)
Fashion executive Riley knows she is called an ice princess. And you know what? She's going to embrace it. But then Chazier, social media mogul and her family's fashion archrival, walks through the door.
Headliners by Lucy Parker (January 20, 2020, from Carina Press)
I'm actually currently reading this title and absolutely loving it. Lucy Parker is a go-to if you want an amazing romance story.
Rival TV presenters Sabrina and Nick are forced to work together on a morning show and become cohosts. Are they ready for this challenge?
Then, Now, Always by Mona Shroff (January 28, 2020, from HQN Books)
This book is probably the very first 2020 romance book I became excited about. I absolutely adore the cover and everything in between.
Maya is the owner of her own business, a café and bakery, and mother of a beautiful teenage daughter. But when her daughter lands in legal trouble, she is forced to call for help. Who? Her daughter's father, who doesn't know he's a dad? Oh, boy, things are about to become very complicated.
Owner of a Broken Heart by Cheris Hodges (January 28, 2020, from Dafina)
Nina Richardson is returning home to her family's legacy, their renowned B&B! There she finds new employee Clinton, who is ready to bring new ideas to the Richardsons' business.
Her Twin Baby Secret by Therese Beharrie (February 1, 2020, from Harlequin Romance)
Alexa is ready to start her family—on her own. She has a successful business and her life is going oh so well. But then business rival Benjamin saves her by pretending to be her boyfriend. He even kisses her! But is Alexa ready to tell him that she's pregnant with twins?
Hearts on Hold by Charish Reid (February 3, 2020, from Carina Press)
I love, love, love that Charish Reid's series is all about professors, the literary world, and librarians, all finding their HEAs.
In Hearts on Hold, professor Victoria wants to have a partnership with the local library. She has a plan and everything, but she didn't plan the hot librarian who keeps teasing her about her late fees.
Temporary Wife Temptation by Jayci Lee (February 4, 2020, from Harlequin Desire)
Jayci Lee's title brings us to our favorite trope: faux marriage.
Garrett Song is very close to have the family's fashion empire. But the Song matriarch has a bride picked for him before anything else. Garrett thinks quickly and enlists the help of Natalie Sobol to pose as his wife.
A Cowboy to Remember by Rebekah Weatherspoon (February 25, 2020, from Dafina)
Rebekah Weatherspoon, take my money! A Cowboy to Remember is that Sleeping Beauty–inspired amnesia plot romance you have been waiting for. The wait is finally over!
Chef Evie is perched on the edge of stardom, but a bad fall lands her in the hospital. And she cannot remember anything! Her assistant gives a call to the only "family" she has left, close friends who run a luxury ranch—who she doesn't remember until former rodeo champ Zach walks into her hospital room…
Forbidden Promises by Synithia Williams (February 25, 2020, from HQN Books)
India just wanted to get in and get out. She didn't want to see the man who has make her run for so long. But when her brother asks her to help him in his political campaign, the only thing she can do is say yes.
He's her sister's ex-husband. He owes everything to the Robidoux family. A divorce can't change that. India is the woman who has tempt him all his life, the one who understand him the most. But he cannot and will not get in between sisters. Or will he?
The Rakess by Scarlett Peckham (April 28, 2020, from Avon)
What if instead of your usual rake hero, Scarlett Peckham gives us a rakess heroine? That's right, this is it. The Rakess takes us to the Society of Sirens, three ladies who are fighting for their rights, weaponizing their scandalous reputations.
Seraphina is scandalous and Adam is does not want scandal in his life. But a no-strings attached deal might make him change his mind.
Deal with the Devil by Kit Rocha (May 12, 2020, from Tor Books)
You don't know the excitement I have for this book! Orphan Black meets post-apocalyptic Avengers, Deal with the Devil has mercenary librarians, supersoldiers, hackers and more extraordinary things that Kit Rocha has blessed us with.
How to Catch a Queen by Alyssa Cole (May 26, 2020, from Avon)
Alyssa Cole is returning to the royal world with her spin-off series, Runaway Royals. This time a king must catch his queen if he wants their love to be real.
Shanti has finally achieved what she wanted: becoming queen. When she marries the king of Njaza, Sanyu, she never expected to fall in love. Though she still feels like an outsiders in his court.
---
Which covers are you anticipating to see? Many 2020 romance book covers haven't been revealed. Plus many times authors reveal it as a surprise, not telling anyone! 2020 looks exciting.