Nonfiction
Non-Fiction Books About Almost Famous Women
This content contains affiliate links. When you buy through these links, we may earn an affiliate commission.
"Now reading her letters, I knew more about the woman I thought I loved. Or maybe I knew less. Maybe what I knew was that there was more mystery and hurt than I could have imagined. Maybe the world has been bad to its great and unusual women. Maybe there wasn't a worthy place for the female hero to live out her golden years, to be celebrated as the men had been celebrated, to take from that celebration what she needed to survive." – Megan Mayhew Bergman, Almost Famous Women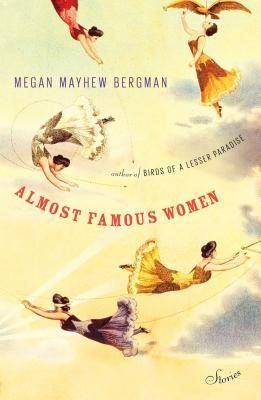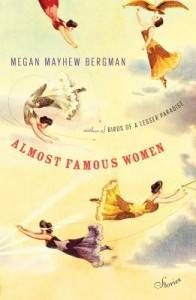 In an effort to try my hand at Book Riot's Read Harder challenge, I recently got out of my genre comfort zone and picked up Megan Mayhew Bergman's second short story collection, Almost Famous Women. The collection looks at women "defined by their creative impulses, fierce independence, and sometimes reckless decisions." Some are famous in their own right, while others struggle with a life adjacent to the spotlight.
I'm normally a nonfiction reader – I'd almost always rather pick up a biography over historical fiction – but I grabbed this one because I was curious how Bergman would approach telling imagined short stories about real people.
In part, the collection is wonderful because Bergman focuses on women on the periphery – women who probably wouldn't get their stories told in a more traditional way. And you can feel that she both cares about them and cares to make as many of the details of the stories as authentic as possible. But what really makes these stories work as short stories is that Bergman gets to both speculate and offer commentary on the lives of the famous and almost famous women she is writing about.
Part of the quote above – "Maybe the world has been bad to its great and unusual women" – is probably my favorite from the entire book, but it's not something that a biographer really gets to say. A biographer doesn't get to imagine what it's like to be the half of a conjoined twin that hasn't fallen in love, or wonder what it feels like to be the less talented lover of a black jazz musician traveling through the Jim Crow south. Bergman gets to go there and go even deeper, a feature that makes most of these stories both lovely to read and made me curious to learn more about these, and other, almost famous women.
Using the detailed notes that Bergman shared on each story, as well as some of my own research, I found a few biographies on women featured in this book, or women that could have been featured, that would be fun companion reads: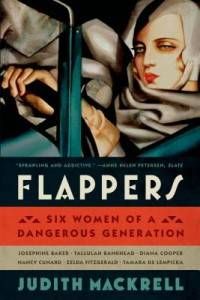 Flappers: Six Women of a Dangerous Generation by Judith Mackrell – I feel like Flappers is the nonfiction equivalent of Almost Famous Women. In the book, Mackrell focuses on six women who helped define the Jazz Age – Josephine Baker, Tallulah Bankhead, Diana Cooper, Nancy Cunard, Zelda Fitzgerald, and Tamara de Lempicka. Like Bergman, Mackrell explores how pushing boundaries and fighting for themselves and their art made life difficult for each of these bold women.
The Queen of Whale Cay by Kate Summerscale – The story about Joe Carstairs, the cross-dressing heiress to Standard Oil and famous powerboat racers, was probably favorite piece in Almost Famous Women. The Queen of Whale Kay, a 1998 biography of Carstairs, is the only one that I could find, but it looks fabulous. Bergman also recommends this one in her author's note at the end of the book.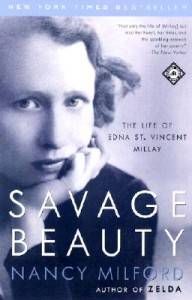 Savage Beauty by Nancy Milford – Edna St. Vincent Millay's sister, Norma Millay Ellis, is a featured character in Almost Famous Women, and Millay herself is mentioned in several of the stories in Flappers. In addition to being an actress and a singer, Norma founded the Millay Colony for the Arts and maintained her sister's estate. Reading about her made me very curious to learn more about the her and her more famous sister.
And finally, one book that I am desperate for someone to write – the story of the International Sweethearts of Rhythm, the first integrated female Jazz Band in the country. There is a 1983 book only available on Kindle, The International Sweethearts of Rhythm by Antoinette D. Handy, but I imagine there is more to the story than this. The 17 members of the Sweethearts traveled around the United States playing music in the 1940s, despite the fact that women didn't play jazz and Jim Crow was still a force in the American south. I want a big, juicy narrative nonfiction book about this group.
____________________
Get your Read Harder mug on.