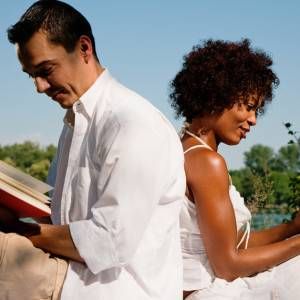 This content contains affiliate links. When you buy through these links, we may earn an affiliate commission.
Sometimes it seems like Game of Thrones can go episodes without any kind of supernatural or fantasy-based action. Then the White Walkers pop in again, raise hell, and remind you that the HBO adaptation of George R. R. Martin's A Song of Ice and Fire book series is, oh right, still rooted in epic fantasy conventions. Yet clearly the show's undeniable draw zeroes in on more than just fantastical elements—blending captivating character arcs and innovating narrative techniques with entertaining canonical plot devices—since the show has definite crossover appeal for non-fantasy viewers and readers. The following list deconstructs some of the appeal Game of Thrones has for non-fantasy fans who are looking for similar themes in non-fantasy fiction.
If You Like Game of Thrones' Structure and Multiple POVs…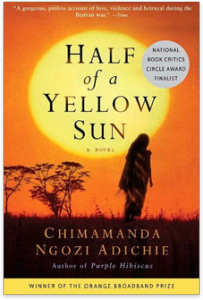 One of the appeals of Game of Thrones is the way it encompasses so many voices looking at a massive political conflict in the midst of revolutionary upheaval and a changing status quo. Readers who enjoy this multiple point of view narrative construct would enjoy Half of a Yellow Sun by Chimamanda Ngozi Adichie, a novel that focuses on the Biafran war in 1960s Nigeria from three very different perspectives. Ugwu, a 13-year-old boy employed in the house of the dynamic and revolutionary-minded professor Odenigbo, offers a child's eye into the world of the political and intellectual elite. The professor's mistress, Olanna, is charmed by society, wealth, and status in Odenigbo's circle of friends and coworkers and offers the second perspective. Richard, a passionate young Englishman, rounds out the trio of voices in Adichie's acclaimed novel. Together these characters give an all-inclusive look at events on the smaller domestic scale and larger national stage, just like A Song of Ice and Fire.
If You Like Game of Thrones' Conflict-Driven Political Maneuvering and Dynastic Wars…
The five books in the Cousins' War series by Philippa Gregory portray women in power—and women who will do anything to get in power—during Tudor England. Ideal for fans of Cersei and Sansa but also worth a look for Daenerys admirers, Gregory's Cousins' War novels are laced with court intrigue, forbidden romance, backstabbing, and brutal power plays. Start with The White Queen, which was recently adapted for a TV mini-series by Starz with another adaptation from the Cousins' War in the works.
If You Like Game of Thrones' Quest Narratives and Unlikely Character Pairings…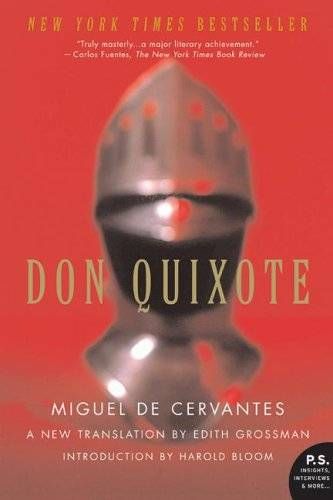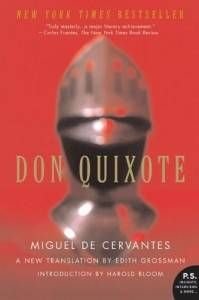 Miguel de Cervantes' Don Quixote is the quintessential quest narrative, a foundational text in the study of the novel and an ageless classic still going strong 400 years later. Protagonist Quixano, his head filled with dreams of fame and fortune, decides to become a knight and win the heart of his beloved Dulcinea. After renaming himself "Don Quixote" he takes his neighbor Sancho Panza to be his squire. Sancho and Quixote's meandering travels mix comic relief with razor sharp dialogue and a host of adventures in this entertaining burlesque. The many questing duos in A Song of Ice and Fire—Brienne and Jaime, Podrick and Tyrion, Arya and the Hound, for instance—mimic the conversational chemistry of Sancho and Quixote in this landmark novel. The Edith Grossman translation is a good one to start with.
If You Like Dany's Ambitions and Doomed First Love…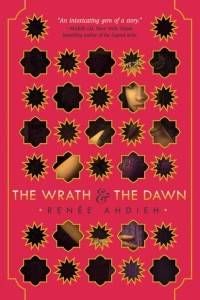 When Daenerys was married off to Khal Drogo it seemed like certain death if not a relationship doomed for rape, objectification, and misery. Instead Dany fell in love with Khal Drogo, who in turn was bewitched by her raw potential to rule with both compassion and justice. A similar alliance is formed in Renee Ahdieh's novel The Wrath and the Dawn. Fierce and headstrong, Shahrzad deliberately marries the notoriously tyrannical Khalid, the Caliph of Khorasan, a young ruler who killed Shahrzad's best friend in their short-lived marriage. Khalid is not what Shahrzad expected, and Shahrzad is not what Khalid expected. Can Shahrzad survive among grave political maneuvering, gossip, and the dynasty's struggle to rule and fight her feelings for Khalid? Ahdieh's debut novel inspired by A Thousand and One Nights has at least one sequel on the way.
If You Like the Dynamics of the Men of the Night's Watch…
George R. R. Martin's Night's Watch—with its male friendship, the sacred brotherhood, and a sense of living as chosen outcasts who operate outside the law—draws similarities to the historical Knight's Templar, equal parts frat house and solemn vows with mercenary protection, conflict with royalty, and sacred quests aplenty. Jordan Mechner's irresistible 2013 graphic novel Templar, illustrated by LeUyen Pham and Alex Puvilland, bursts with the vibrancy you'd expect from the fraternity that might be considered the original crows before hoes men.