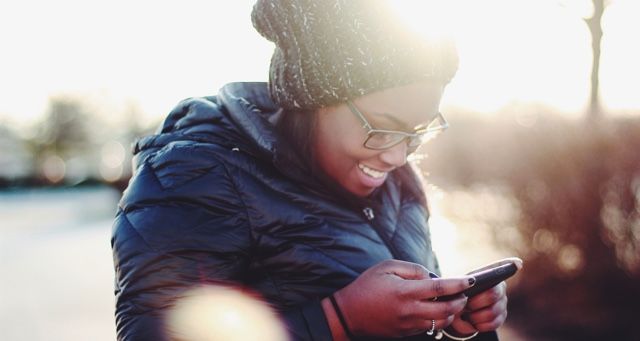 Lists
Excellent Non-Book Projects by Brilliant Authors
This content contains affiliate links. When you buy through these links, we may earn an affiliate commission.
When you're a reader, Being An Author seems like such a huge deal that it's hard to imagine writers doing anything but writing. Surely, building worlds and crafting characters takes up so much time and energy that it's hard enough to keep your personal life going alongside it, let alone throw yourself into other creative fields? Luckily, not all authors feel this way, and many have got a whole range of fascinating non-book projects that they work on alongside their writing. I love finding out about authors' other projects, because I know that if I enjoy their writing, I'll probably like their other creative work too. Here are some of my favourites.
Best-known for searing feminist novel The Power, and author of several other books, Naomi Alderman is also the lead writer for the app Zombies Run (aka the only reason I do any exercise whatsoever). Zombies Run tells a story of hope, survival and friendship in a fantastically realised post-apocalyptic world, while also making your running route a lot more interesting (pro tip – don't turn on Chases if it's getting dark and you're already a little bit spooked).
Fun Lovin' Crime Writers
featuring Val McDermid, Mark Billingham, Chris Brookmyre, Stuart Neville, Luca Veste and Doug Johnstone
A rock band made up of veteran crime writers sounds like something from a particularly knowing metafictional thriller, but in fact, the Fun Lovin' Crime Writers have a long and high-profile roster of gigs and, so far, haven't been caught up in any whodunnits. With plenty of jokes about 'murdering songs' and a general air of not taking themselves too seriously, the Fun Lovin' Crime Writers are well worth a listen for classic rock fans.
Spell Check with LL McKinney, Adib Khorram, Margaret Owen, Emily A. Duncan, Linsey Miller and Laura Pohl
Actual-play Dungeons and Dragons podcasts are enjoying a huge boom in popularity, and while it hasn't reached the heady heights of fame shared by Critical Role and The Adventure Zone, Spell Check is a particular favourite of mine. Featuring a cast entirely made up of young adult authors, Spell Check follows some hapless adventurers as they try to track down criminals to wipe their own records clean. With a beautiful balance of comedy, adventure, horror and the occasional hint of romance (or at least flirting), Spell Check is a brilliant addition to anyone's to-be-listened-to list.
Reni Eddo-Lodge's book Why I'm No Longer Talking To White People About Race took the world by storm and started many discussions about race and racism. Eddo-Lodge continues these conversations with her podcast About Race, which looks at politics and interviews several key figures in anti-racist activism. With contributions from Akala, Meera Syal and many more, About Race is an important listen.
Joanne Harris, author of Chocolat and The Gospel of Loki amongst many others, mixes story, legend and song with her band, appropriately known as The Storytime Band. Alongside Harris, the band includes musicians Kevin Harris, Paul Marshall and Matt Cundy, weaving tales with a mixture of music, song and visuals. The Storytime Band's performances centre on myth and magic, and leave audiences spellbound.
---
Creativity is self-perpetuating – creating in one field can feed and fuel another, and so it's unsurprising that these authors manage to keep writing whilst also throwing their hearts and souls into their non-book projects. If you love their books, listening to, watching, or playing an author's non-book project is a great way to find out more about their creative process – and you might end up enjoying their stories even more as a result.
If the crossover between books and music has got you tapping your toes, try Songs Based on Books and Authors for more recommendations. If podcasts are more your style, have a browse of Bookish Podcasts That Will Help You Pick Your Next Read.