This content contains affiliate links. When you buy through these links, we may earn an affiliate commission.
Nnedi Okorafor is an author on many of our best-lists—including our list of the best science fiction authors. She is a Nigerian American award-winning author whose genre-bending Africanfuturist worlds often interconnect. She has won awards including the World Fantasy Award, the Hugo Award, and the Nebula. Her works spans age groups and genre, and she has written YA and adult novels, novellas, nonfiction, and comics.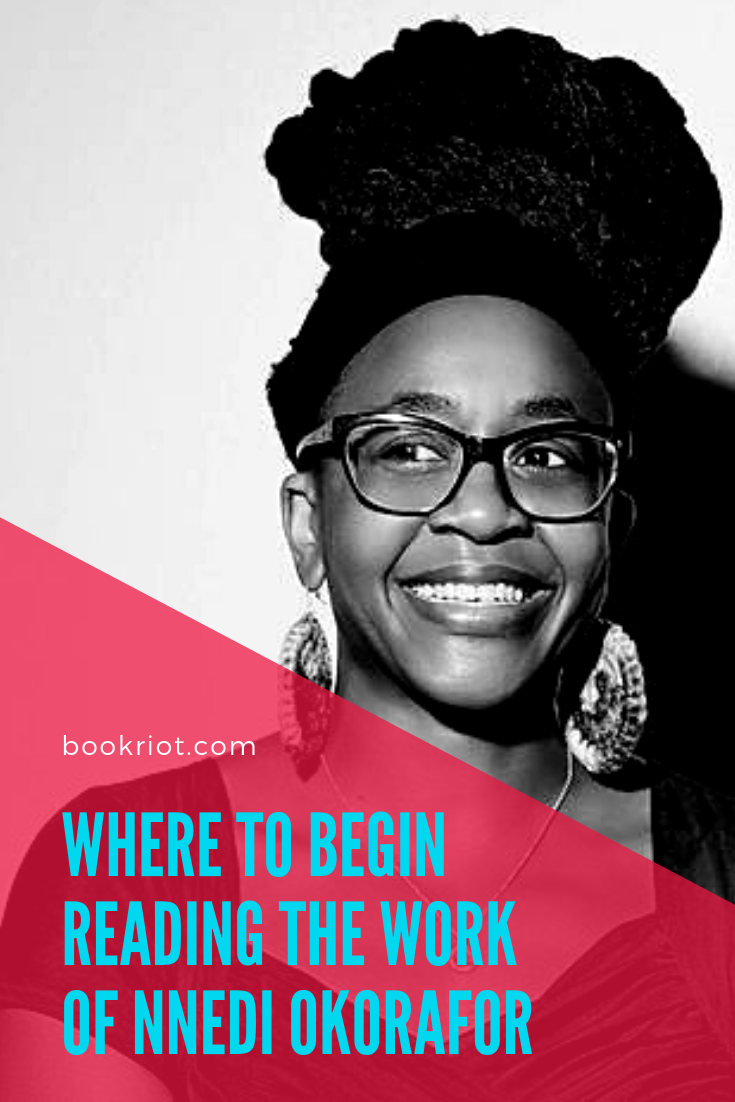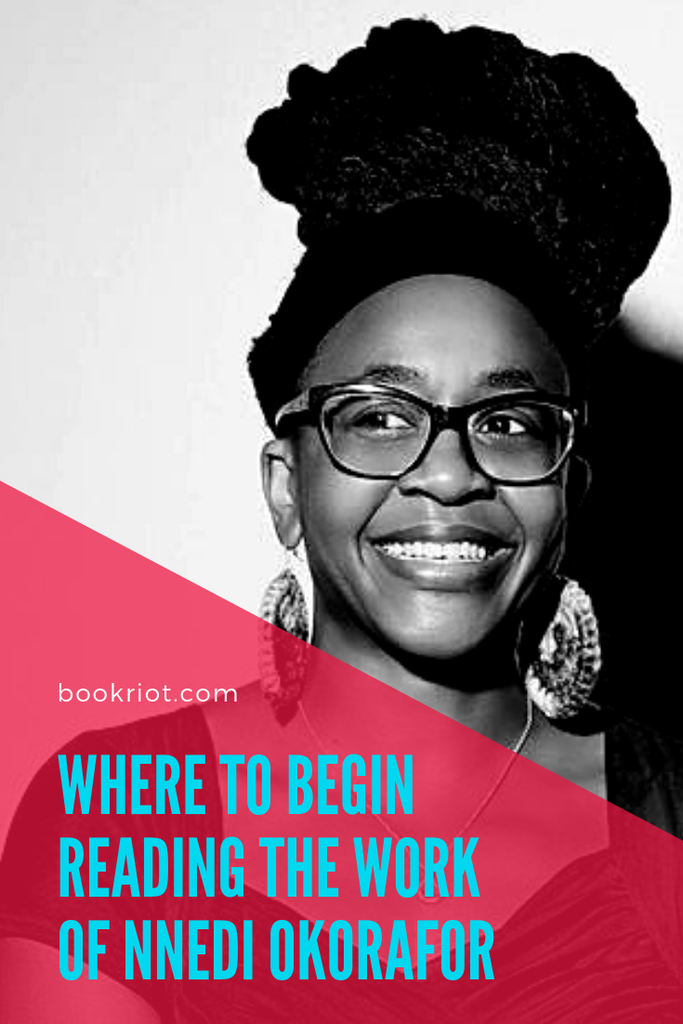 There is much upcoming from this star of the science fiction world. This year Broken Places & Outer Spaces, which Okorafor described as "part memoir, part science fiction, part lots of things" on Twitter, will be coming out from TED Books. She has also said the book will explain her term Africanfuturism, a term which she intends to be separate from Afrofuturism and which she uses to describe much of her work.
Also ongoing is her work Laguardia, a comic about African and alien immigrants in an apartment building in Brooklyn. It is set in the same world as novel Lagoon and novella series Binti. One of the most exciting parts of Okorafor's works are the way they come together to form entire worlds and canons: as another example, Okorafor has stated on Twitter that Akata Witch and Akata Warrior, forthcoming novel Remote Control, novella The Book of Phoenix, and Who Fears Death all take place in the same universe, and are connected to Zahrah the Windseeker.
Okorafor's body of work is large. This piece won't cover all of her work by any means, but here are my tips for where to begin with her work—and then, where to go from there.
Start off with the Binti novella series: Binti, Home, and The Night Masquerade. These are short reads packed with brilliant concepts that push at the limits of the science fiction genre. They offer sneak peeks into much of what Okorafor can do, from the way she mixes the logic of math and the life-force of biology to create organic technology, to the stubborn, confident main character and survivor, Binti. If you find you adore Okorafor's style, twists, and turns (hint: you will), you can dig deeper into her work. A bonus tip: grab these novellas from the library for now—a gorgeous Binti omnibus is in the works.
I don't like to start people off with Who Fears Death, mainly because it's an emotional roller coaster, so it's good to know if you like Okorafor's style before you commit. In a post-nuclear Africa, the powerful Onyeswu is destined to put an end to the genocide of her people, the Okeke. It is a novel of trauma, love, friendship, and the life within the desert. The book is both stunning and tragic—it made me cry on an airplane and became one of my favorite reads of 2017—and deserves every award it's won (such as the World Fantasy in 2011). You'll cheer and cry as Onyeswu and her friends set out on her quest for revenge and retribution for her and her people.
Need to lighten things up a little but retain all of Okorafor's brilliant world-building? Akata Witch and its sequel Akata Warrior are stunning, fun YA novels about an albino girl named Sunny who learns that she and friends Chichi, Orlu, and Sasha, are Leopard People, and have both magical powers to hone (with difficulty) and responsibilities to perform. Sunny's quest to learn and control her strength, as well as to understand the strange portents of the future she keeps glimpsing, are encased in a fun world where soccer games are key, giant red grasshoppers lurk, and wasps build sculptures in exchange for praise. Okorafor paints realistic young adults in a world of complex, fascinating magic.
If you get this far and are desperate for more of Okorafor's adult novels, dive next into The Book of Phoenix, a prequel of sorts to Who Fears Death, and pick up Lagoon, a humorous science fiction novel that takes place long before Binti and features aliens first arriving to earth along the coast of Lagos. If you were more swayed by the Akata series, check out Zahrah the Windseeker. If you loved it all, dive into Okorafor's comics, and start anticipating what's to come.