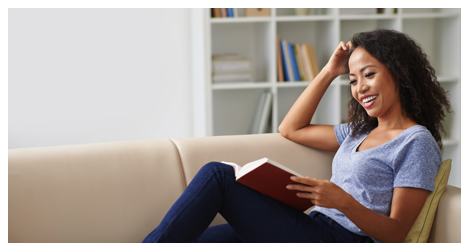 LGBTQ
News and New Releases From Trans Authors (Vol. 2)
This content contains affiliate links. When you buy through these links, we may earn an affiliate commission.
I'm baaaaaaaack. When I did my first "News and New Releases" post in January I hoped to make it a regular occurrence but right now it looks like my schedule is going to be like my bowel movements: a series of irregular occurrences. For this post I've gathered some drama (yaaaaay awards season!!!), a translation project that I'm freaking stoked about, new books (duh), and news that a well loved trans writer is putting out another memoir.
bits and pieces from the web
+SUMMER WRITERS' WORKSHOP FROM TOPSIDE PRESS: In response to the poor record from queer and trans writer workshops of including trans women Topside Press is hosting its own Just-For-Trans-Women workshop this summer. The workshop will be led by noted author Sarah Schulman and those accepted will only pay what they can afford so get your applications in.
+TRANS POET IN TRANSLATION: Jamie Berrout is currently translating a book of poetry by Esdras Parras, a Venezuelan trans woman poet of color who passed away in 2004 and has yet to be widely translated in English. I first read about this project in Berrout's Incomplete Short Stories and Essays and I'm so excited about it. To help support Berrout's work you can donate to her Patreon page.
+LAMBDA LIT AWARDS 2016: A little while back the finalists were announced for the 2016 Lambda Lit Awards and there are some great trans writers on this year's list. One of the books nominated in the Trans Non-Fiction category is by a cisgender woman (Becoming Nicole by Amy Ellis Nutt) which personally ruffles my feathers but at least most of the nominees in the trans categories are trans authors so that's better than some previous years. There was some real drama the other month about their initial decision to nominate Galileo's Middle Finger by Alice Dreger. The book draws on some really questionable "science" to talk about trans people and the reaction to its nomination was less than positive. You read the details of what happened in THE LAMBDA LITERARY FOUNDATION TRIPS BUT RIGHTS ITSELF QUICKLY AND WITH DIGNITY (HuffPost Queer Voices)
+WRITING OPPORTUNITIES: Are you a trans writer trying to get some money for your work? Topside Press is cultivating a weekly list on the Tumblr of current calls for submissions and other opportunities for trans writers.
+REDEFINING REQUIRED READING: Over at Bitch Media Ana Valens asks why more texts by trans women aren't making it into required reading lists in higher education.
+THE ANTIOCH REVIEW SCREWED UP AND THEN PEOPLE RESPONDED: Back in their Winter 2016 issue, the Antioch Review published an essay (Maybe it's an essay? I'm still holding out for this to be a prank) by Daniel Harris that rambled its way through a whole host of offensive comments about trans people, or TGs as he called us because it's apparently 1998 again? While Antioch College has distanced itself from the piece, the editor has stood by the decision to publish. There's a roundup of responses by trans writers but I particularly recommend reading Gabrielle Bellot's "On The Antioch Review, Daniel Harris, and Transphobia" and Kay Gabriel's "The Antioch Review and Transphobia Couched in Academia."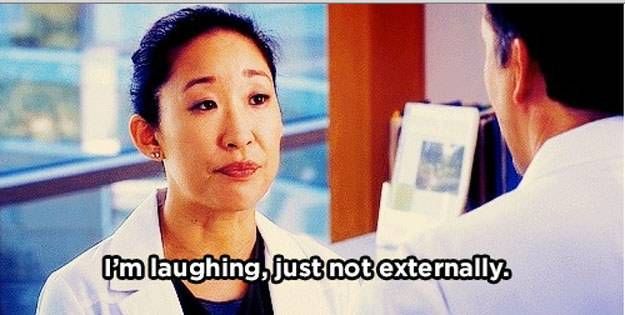 +POETRY AND FICTION YOU CAN READ FOR FREE RIGHT NOW: The PEN Poetry Series highlighted five poems by Joshua Jennifer Espinoza and on The Harlot you can read preview excerpts of Sara June Woods' surrealist work Sea-Witch.
+TALKING TRANS EROTICA WITH TOBI HILL-MEYER (The Harlot): Oh please like I need to give a reason to click on a link with that title.
+BOOK RIOT: Since the previous edition of this went up I've written about Trans Young Adult Fiction You'll Actually Find in Your Library and made a list of trans writers in various genres.
recent releases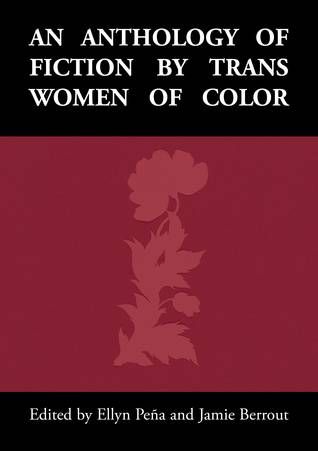 + An Anthology of Fiction by Trans Women of Color edited by Ellyn Peña and Jamie Berrout (self-published): This small anthology is the first (that I know of) to be exclusively dedicated to the writing of trans women of color. I bought a copy and after reading it I'm now trying to push it on all my friends. The anthology is free for trans women of color and nonbinary people of color who are affected by transmisogyny.
+If I Was Your Girl by Meredith Russo (Flatiron Books): It's here! Various other Book Rioters have been loving this YA book about a teen trans girl in Tennessee since we got the advance reader copies and now it's finally here!
+Small Beauty by Jia Qing Wilson-Yang (Metonymy Press): Wilson-Yang's novel of Xiao Mei, a Chinese-Canadian trans woman from rural Ontario, looks at grief, memory, the violence of racism, and connecting with family history. At Lambda Literary Morgan M. Page wrote a lovely review of the debut novel.
+Vetch (#2) edited by Kay Gabriel, Stephen Ira, Rylee Lyman, and Liam O'Brien: The Spring 2016 issue of this FREE magazine for trans poetry is built around the theme of "temporality and the past."
+Femmescapes (Vol 1) edited by Julieta Salgado and Charles Theonia: A new zine focused around the experiences of queer and trans femmes. There are several trans contributors including Cat Fitzpatrick, Teal Van Dyck, Jamie Berrout, and Sara June Woods.
+ The Masker by Torrey Peters (self-published): A brief novella that turns an honest eye onto online sissy culture and relationships with trans identities. The uneasiness of this work is enhanced by Sybil Lamb's truly creepy but captivating artwork. Available as a pay-what-you-want ebook or as a limited edition paperback.
+Incomplete Short Stories by Jamie Berrout (self-published): Combining work from her previous collection (Incomplete Short Stories and Essays which I HIGHLY recommend) with new work in speculative fiction. The collection is a bundled ebook and a chapbook that Berrout has assembled and sewn by hand.
+ trigger by Venus Selenite (self-published): Selenite's debut poetry collection explores themes from her life and experiences as a non-binary trans woman of color in the 21st century. OH ALSO you can catch Selenite performing with other trans artists of color in Philadelphia at the Philly Trans Health Conference on June 10th.
upcoming releases
+ Even This Page is White by Vivek Shraya : After putting out albums, a YA book, a novel, and short films, Shraya is now publishing her first collection of poems. Anticipated publication of September 2016 from Arsenal Pulp Press.
+WE'RE GETTING A NEW MEMOIR FROM JANET MOCK! There aren't many details yet but what we know so far is that it's called Firsts and will focus on Mock's twenties.
+And speaking of memoirs: Laura Jane Grace caused a stir when she announced that her upcoming memoir would be titled Tranny. She later wrote a piece on noisey about why she went with a slur for her title. (Tranny: Confessions of Punk Rock's Most Infamous Anarchist Sellout, Laura Jane Grace with Dan Ozzi, anticipated publication November 15th from Hachette)