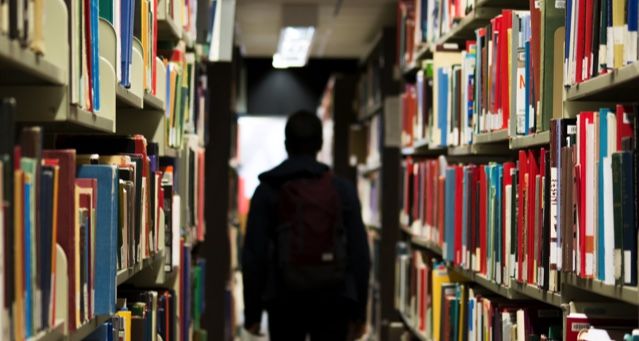 Children's
Newbery, Caldecott, and Printz Winners Announced By The American Library Association
This content contains affiliate links. When you buy through these links, we may earn an affiliate commission.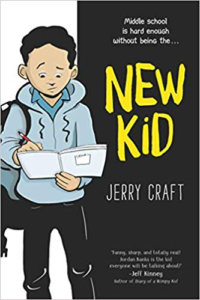 The American Library Association announced the winners for the Newbery, Caldecott, and Printz Awards yesterday, among many other awards. This year marks the first time a graphic novel has ever won the Newbery Award, which is awarded to the year's most distinguished contribution to American literature for children. The Newbery Award was given to the funny and spot-on social commentary New Kid by Jerry Craft, which tells the story of a new student switching schools to a primarily white school, making him one of the few kids of color in the entire school. New Kid also won the Coretta Scott King Author award.
Why A Graphic Novel Winning The NewBery Award Matters
In 2018, children's graphic novels and comics accounted for 41% of all comic book sales, far surpassing any other comics category. Yet, comic books are rarely considered for major awards like the Newbery Award. This is despite numerous research studies demonstrating how graphic novels can be gateway reading for reluctant readers, can foster critical thinking skills on multiple levels, and can effectively tackle tough social issues. Still many adults persist in seeing them as inferior reading. In my years shelving middle grade and young adult books in a used bookstore, many parents expressed concern over their children wanting to read graphic novels. I was happy to point out all the amazing things comics can do, the most important of which is making reading fun. This award helps legitimize comics as the unique literary art form they are.
Other Firsts
Kadir Nelson won the Caldecott Award, given to the most distinguished picture book, for the first time along with multiple award winner Kwame Alexander for their collaboration on The Undefeated, a gorgeous picture book honoring black life in the United States. While Kadir Nelson has received several Caldecott Honors, this is the first time his work has been granted the Award. He's one of the best children's book illustrators, and paired with Kwame Alexander's heart rending poem, it's no surprise the The Undefeated won, though there were many excellent picture books from 2019.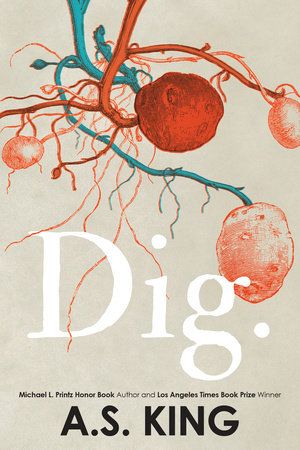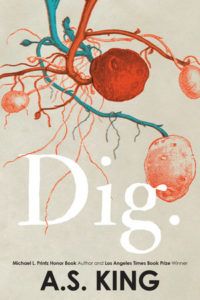 A.S. King won the Printz prize for the first time with Dig, a surreal, fabulist novel that's dense and dark and very weird and very good. The Printz prize is given to the most accomplished book for teenagers.
It was also the inaugural year for the American Indian Youth Literature Award, which will be given every even year and is administered by the American Indian Library Association. See the winners below.
Notable Awards From The Night
John Newbery Award And Coretta Scott King Author Award
Newbery Honor Books
Randolph Caldecott Medal And Coretta Scott King Illustrator Award
Caldecott Honor Books
Michael L. Printz Award
Printz Honor Books
Robert F. Sibert Award
This award is given for the most distinguished informational book for children.
The Children's Literature Legacy Award
Kevin Henkes, author of the adorable picture books Chrysanthemum and Lilly's Purple Plastic Purse, among many others. This award honors authors and illustrators who have made a lasting impact on children's literature.
Margaret A. Edwards Award
Steve Sheinkin, author of Bomb: The Race to Build–and Steal—the World's Most Dangerous Weapon. This award is given for lifetime achievement in writing for young adults.
Coretta Scott King–Virginia Hamilton Award for Lifetime Achievement
Mildred D. Taylor, author of the Logans series, including Roll of Thunder, Hear My Cry.
The Pura Belpré Awards
This award honors a Latinx writer and illustrator whose children's books best portray, affirm, and celebrate Latinx cultural experience.
American Indian Youth Literature Award
This is the inaugural year for this award, which will be given every even year.
Stonewall Book Award
This award is given to children's and YA books of exceptional merit relating to LGBTQ+ experience.
Sydney Taylor Book Award
This award is given to outstanding books for young readers that authentically portray the Jewish experience and are presented by the Association of Jewish Libraries.
Schneider Family Book Awards
This award is given for excellent children's books that display disability.
The Odyssey Award
This award is given to the best audiobook for children or young adults.
Mildred L. Batchelder Award
This award goes to best translated work.
William C. Morris Award
Given to debut authors for teens.
Theodor Seuss Geisel Award
This award is given for best beginning reader.
YALSA Award for Excellence in Nonfiction for Young Adults
Excellence in Early Learning Digital Media Award
Molly of Denali produced by PBS Kids. This award is given to a digital media producer that has created distinguished digital media for an early learning audience.
Congrats to all the winners! Be sure to check out more Newbery Award winners, more middle grade graphic novels, and more of the best children's books from 2019.