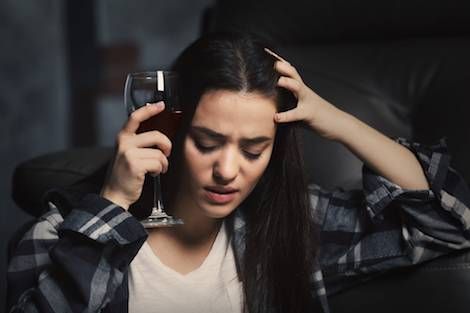 Newsletter 1
I Drank Wine and Read the New York Times Romance Roundup
This content contains affiliate links. When you buy through these links, we may earn an affiliate commission.
Remember a couple weeks ago, about how the New York Times probably wasn't going to cover romance? Boy, was I wrong! Publishing great Robert Gottlieb has undertaken the task of discussing this season's upcoming romance romances and it is…something.
And by something, I mean bad.
While I appreciate the effort (I guess?), Gottlieb is probably not the best person to serve as a mouthpiece for promoting romance novels, especially as the New York Times has made it clear it doesn't have the time to cover digital-only or self-published books. If you're a romance reader, you know that those two categories make up a large portion of romance releases.
Some of you may be saying, but Amanda, isn't this a step in the right direction? Isn't bad coverage in mainstream media better than no coverage at all?
No.
Definitely not.
There is literally no excuse not to get this right the first time. There are so many men and women who could have been selected to write this roundup that are more qualified to speak on the genre, and, most importantly, speak on it with love and respect. The New York Times has asked other experts in genre fiction to do similar roundups. For example, the wonderful N.K. Jemisin is a frequent presence in the Book Review section to discuss science fiction and fantasy.
If you're confused about what exactly was so bad about Gottlieb's piece, allow me to go line-by-line for as long as my wine buzz lasts to illustrate my very own, deep (SO DEEP) frustrations, where Gottlieb went wrong, and how the New York Times can do better.
Gottlieb begins by listing Julia Quinn's The Duke and I. Now…Qunn is a favorite author of many, but if you're plugged in to the romance community, you'd know that Quinn has said some things rather unfavorable to diversity in romance. So there's that. But anyway, the first line that bothers me:
I can reveal this much, however: The sex is great, he "squirming with desire," she "writhing with delight."
Um…I'm glad the sex is great? Readers have their own opinions on sex in romance. Some like it off the page. Others want all the explicit details. But few of us go into a romance strictly looking for great sex scenes. Also, commentary on great sex scenes, in my opinion, is a valid critique component when discussing romances where the sexual content is INTEGRAL to the story, as with erotica or erotic romance.
How about this WHOLE paragraph:
They: Are caught up in a spiraling thriller, danger from a psychopathic killer looming everywhere. Will she survive? More important: Will she let Carver back into her life? Go straight to Cheris Hodges' DEADLY RUMORS (Dafina/Kensington, paper, $7.99) to find out. But, once again, the sex is great: "He licked, sucked and nibbled at her throbbing bud until she screamed his name as she came over and over again," and her "knees quivered and shook as if she were on the San Andreas Fault in the middle of an earthquake." Oh, yes—Zoe and Carver are African-Americans, though except for some scattered references to racial matters, you'd never know it. (Well, you would from the cover.)
I think surviving a "psychopathic killer" is more important than rekindling any sort of romance. Because, let's be honest, the heroine can't enjoy her trip to bonetown if she's dead.
Once again, we don't really need to know about the sex.
But the most egregious thing is that Gottlieb feels the need to point out the race of the main characters, but you'd never know it via the text. What was he expecting? Some offensive racial stereotype so that people can't ignore the fact that they're reading about black people falling in love?
To recommend another romance with a heroine of color, written by an author of color, Love On My Mind by Tracey Livesay is amazing. Authors do not have to smack you over the face with a character's race to somehow make them "believable" to a white audience. These are love stories. Also, please read this amazing thread on love by author Rebekah Weatherspoon on the need for human connection, as well as platonic and relationship love.
I've been mulling over my thoughts on Romance think pieces and so called criticism. And I think gonna tweet about what bugs me the most.

— Rebekah Weatherspoon … is forever on deadline. (@RdotSpoon) September 27, 2017
Regardless of race, sexuality, and the like, people experience different elements of loving and being loved. If two black people fall in love, I doubt they're pointing out each others' blackness the entire time during their courtship. If a hero is transgender, it's not an element that needs to be featured on every page because authors can't let the readers forget that these characters are diverse. (Sarcasm.) Romance has a diversity problem in general, but to me, getting one step closer to helping solve that problem is normalizing romances for everyone.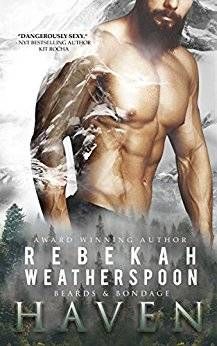 Going back to Rebekah Weatherspoon for just ONE more moment. Her book Haven features a black heroine dealing with trauma and a white hero. AT NO POINT in the romance does the hero keep commenting on her blackness. He loves her because she's sexy, allows herself to be vulnerable, and is upfront with what she wants from him. The fixation that race needs to be overly stated in terms of characterization just baffles me. Okay, end rant.
Here's a note about The Christmas Room by Catherine Anderson:
She's 67, he's 68, but who's counting?
DO YOU KNOW HOW RARE THAT IS IN ROMANCE?! I AM counting, because during my time at Smart Bitches Trashy Books, we get so many requests for romances between people who aren't in their twenties or even thirties!
Want another great recommendation: The Duke of Olympia Meets His Match by Juliana Gray.
The hundreds of romance novels—perhaps thousands, if you include the self-published ones that constitute their own phenomenon—just published or due to appear in the next few months essentially fall into two categories.
Do they?
I've noticed that the roundup leaves off paranormal romances, which have some heavy hitting authors (Nalini Singh, J.R. Ward, and Kresley Cole). There are erotic romances a la Roni Loren, Lorelei James, and so on. You have westerns, romantic suspense, and inspirationals. I think by saying that romances coming out fall into only two categories is frankly absurd. Once more, a knowledgable romance reader would know that.
The Regencys, however, have barely altered their formula.
I'm not much of a Regency reader, but I think there are historical romance authors doing great things with the genre. Some are adding BDSM elements. Others have magic. And—gasp—some have women doing some pretty feminist shit like being suffragettes, posing as barristers, and disguising themselves as highwaymen similar to a Robin Hood vigilante.
And—a bonus—it turns out that "bringing a woman to orgasm had always been a particular pleasure for him."
Yeah, it is a bonus! Do you know how many boyfriends needed a damn map for my lady parts and STILL couldn't get it right?
[We're up to wine #3 by the way, in case you were wondering.]
A heroine's sexual pleasure, sexual awakening, sexual journey—however you want to label it—in the context of the romance is incredibly important. So often, women are shown that our sexual needs are shameful or not nearly as important as a man's. And I cannot tell readers enough how much reading romance novels has helped me address me own sexual needs and find ways to healthily communicate them to my partner.
She's funny, she's sexy, and as the funny and sexy (at least on the page, and for all I know in real life) Eloisa James…
Wait…did Gottlieb just call Eloisa James sexy?
Robust sex and amusing plotting follow, as we would expect from a writer who in her other life is the daughter of the poet Robert Bly and a professor of English literature at Fordham.
Can we also not position a woman, who is incredibly successful with her writing, to a man's accomplishments as a poet? This feels to me as thought James is somehow legitimized as a writer given the identity of her father. It literally does not matter one bit. James is so incredibly talented in her own right and on her own merit.
Whichever of these heroines you may be, you are guaranteed to end up in marital (often ducal) heaven, after dealing with one or another of the ingenious obstacles that create whatever suspense the genre can generate.
No. No no no. "Marital heaven." I am screaming. While a happily ever after is guaranteed in romance, marriage is not. In fact, many readers would prefer to avoid the "marriage" or "pregnancy" epilogue. Please do not confuse the two that to have a happy ending, the hero and heroine need to be married.
The only new element in the genre these post-Heyer days is the relentless application of highly specific sex scenes featuring his "hardened rod" and her orgasm that "went on for what felt like hours but was probably only a minute or two." Bodices no longer need to be ripped—your bosom happily meets his abs halfway. Twenty years ago, a Regency would not have ended, as "The Duchess Deal" does, on this rapturous note: "They reached a toothache-sweet climax together, as if simultaneous bliss wasn't a rarity but the most natural thing in the world. The sun rises; the wind blows; orgasms arrive in tandem." Now that's Romance.
Wait, what? So a sweet, natural climax with two people orgasming together is romance? Why are we back to the sex?! Listen, I'm an erotic romance reader. I like my scenes explicit and extremely dirty, but that's not what romance is all about. I've read romances where the first sex scene is awkward (Sweet Filthy Boy by Christina Lauren). There are romances where kink is essentially to someone's sexual identity. So far, Gottlieb has been doing a lot of commenting on the sex and way less about the human connection forged by the main characters, the emotions with which they struggle, and how they complement one another in overcoming obstacles.
I remember being struck some years ago by her common sense about what women want, need and deserve. Unlike her leading competitors' heroines, for whom the ultimate goal remained scoring the ideal mate, a Nora Roberts heroine was encouraged not only to score him but also to find a satisfying career path in life: It wasn't either/or, it was both—and he'd better adjust to it!
Here, I feel Gottlieb is making a "not like other girls" comparison between Nora Roberts and other romance authors. There are many authors now who write heroines reluctant to compromise their career goals for a relationship. But also, some women feel like a mate suits them, makes them better. There's nothing wrong with writing that heroine either.
The sex between Maggie and Owen is equally delicious (In reference to Caridad Pineiro's One Summer Night).
I'm in my very own version of Groundhog Day, aren't I? Also, I'd like to note that I'm a romance reviewer and I rarely comment on the sex scenes unless there's something unconventional, triggering, or too little/too much in frequency.
Luckily, the sex in Susan Mallery's You Say It First is just fine.
Whelp, I'm glad it was to your liking. "Just fine" sex is mediocre sex and life is too short for "fine" sex, just as a personal aside.
Okay, this next bit is pretty long because it's the thing that's made me the MOST angry.
The empowerment of women, abundant sexuality steamily reported, female bonding rule the current roost, yet the biggest phenomenon in recent romance is atypical. Originally published privately in Australia, the E. L. James "Fifty Shades" trilogy, with its saga of a nice college girl giving herself over to the S &M predilections of a tormented (but gorgeous) zillionaire, has sold over 125 million copies in half a dozen years. James has been derided for her less-than-sterling prose, but mostly by readers—Salman Rushdie is one—who I doubt are familiar with the standard romance literature: E. L. James is no better or worse a writer than most of her compeers. What's made her so astoundingly successful is the trope of spanking, give or take the odd whip and manacle.
Does this mean that what vast numbers of women are really looking for is bondage, not bonding? Or is this just a daring momentary flirtation with one extreme possibility of romantic relationship? If this season's crop of romances is anything to go by, there's no general rush to the whip: E. L. James and a few other spankers may have both stirred up a vast market and satisfied it.
In terms of bondage vs. bonding? Why not both? The beauty of romance is how limitless it is. You don't have to choose! You want some bondage with a werewolf hero. It's out there. You want a lawyer who spanks his/her partners? Yep. How about a group of women who work at or attend a BDSM club and form a friendship? There are so many of these!
"Or" does not exist in romance. It's fully a genre of "and." You want to know why? Because people, women especially here, are multifaceted creatures! So many times growing up, we're told that we can't have it all, that we'll have to make sacrifices or learn how to settle. Romance looks at that and calls bullshit.
Also, regarding the "crop of romances," you clearly don't know where to look. The erotic romance or BDSM romance hasn't disappeared just because the media frenzy of Fifty Shades has died on. It existed before E.L. James and it'll certainly exist after E.L. James. You just have to know where to look.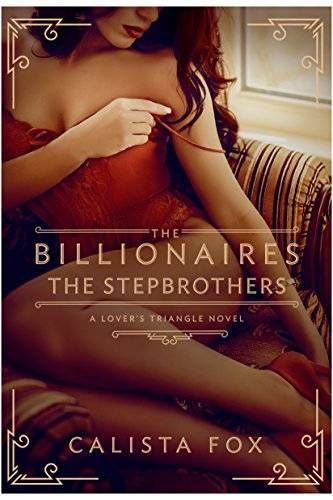 Calista Fox as a menage, erotic romance trilogy with all three books being published in 2017. The third book, The Billionaires: The Stepbrothers, is out in December is is released by a major publisher. Zara Cox's Arrogant Bastard just came out and is a dark, erotic contemporary romance, also from a major publisher. Like some role reversal with an alpha hero who's submissive in the bedroom, pick up The Deep End by Kristen Ashley. The second book in the series released over the summer.
And these are just three books on my own reading list.
And finally there's the redoubtable Danielle Steel, who according to Wikipedia is the fourth-best-selling writer of fiction in history, right behind Agatha Christie, Shakespeare and Barbara Cartland. Surprise!
It's not that big of a surprise…IF YOU READ ROMANCE. I did a lot of my graduate work on romance novels and what's a surprise is how many publishing professionals teaching my coursework had no idea the billions of dollars romance makes in a year. Sorry not sorry, but romance can buy and sell your sad, white dude, lit fic novels where he finds himself following his heartbreak from some unattainable dream girl.
This retro venture, flatly written like all Steel's books, is just further evidence of how romance can swing any which way. Regency, psychopaths, wedding planners, ranchers, sadists, grandmas, bordellos, dukes (of course); whips, fish tacos, entails, Down syndrome, recipes, orgasms—romance can absorb them all, which suggests it's a healthy genre, not trapped in inflexibility.
Okay, yes. We're saying good things now. Let's keep this going.
Its readership is vast, its satisfactions apparently limitless, its profitability incontestable.
We're getting there, Gottleib! It only took four glasses of wine, but I'll take it.
And its effect? Harmless, I would imagine. Why shouldn't women dream?
Oh, we were doing so well. That's shame.
Before I become incoherent, here's another amazing thread on the harmlessness of romance from author Bree Bridges (half of Kit Rocha, who are doing amazing things with their heroines in the Gideon's Riders series, starting with Ashwin. Do yourself a favor and take a peek at those covers).
And I'm just gonna say it now:

I have no intention of being harmless. pic.twitter.com/tg3HqnVFiX

— Bree (half of @kitrocha) (@mostlybree) September 26, 2017
What bothers me most about the label of "harmless" is that it minimizes romance and things that women enjoy are so often minimized as silly, a passing fancy, or inconsequential. But romance has done so many great things for readers, readers who I have personally spoken to face-to-face and via online communities. Some readers thank romance for opening the door to discuss sex and physical needs. Some characters deal with traumas that many men and women face, and it can be a comfort to see that treated respectfully on the page. Representation of non-white, non-cishet individuals finding love can be so incredibly important and reaffirming for marginalized communities. It helps lift the stigma of shame and embarrassment women and men face. For women—feelings of speaking up, of wanting things and not being afraid to go after them, of learning to love themselves. For men—to accept what they want in a relationship or in the bedroom without worrying about social stigma or toxic forms of masculinity, to connect with the feelings of their partner.
None of these things are harmless. They're powerful. And to not see that shows a deep misunderstanding of the genre.
Yes, romance has its share of problems that can be frustrating. The unbearable and unrealistic whiteness. Casual racism both in text and in the community. Inappropriate and unhealthy representations of kink.
But man, I love this genre so much and I owe a lot of my self-discovery to the authors and the stories they've created. A lot of the readers I've talked to aren't surprised by the tone of Gottlieb's coverage. What's most surprising is that is was allowed to run as part of the New York Times Book Review and passed editorial muster. It makes romance look like a joke, which is now quite clearly how the New York Times thinks of the genre. And it's such a bummer because you're really missing out.
If you want to read a shorter and admittedly, better written response to this, please (PLEASE) read Ron Hogan's "All the Dumb Things You Can Say About Romance Novels, In One Convenient Place" over at Medium. I highly doubt he was white wine drunk when he wrote it.