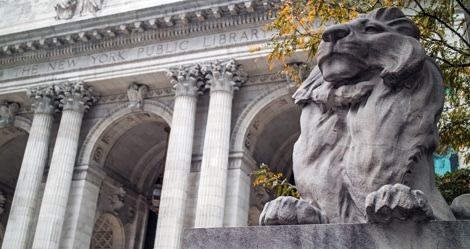 New York Public Library Card Now Gives You Free Access to 33 NYC Museums: Critical Linking, July 31
Today's Critical Linking is sponsored by Carpe Librum Books.

---
If you're one of the 8.5 million people living in New York City, take note of this: When you sign up for a library card from the New York Public Library, you can get access to 30,000 free movies (including many from the Criterion Collection) and also some 300,000 Free eBooks. But that's not all. A new initiative lets members of the New York Public Library (plus the Brooklyn and Queens libraries) to sign up for a Culture Pass and thereby gain free entrance to 33 museums across NYC. The list of participating museums includes some big ones–the Met, Morgan, Whitney, Frick and Guggenheim. Also the MoMA, Brooklyn Museum, and Brooklyn Botanic Garden, and more. Find a complete list below.
---
Abrams ComicArts has just announced at San Diego Comic-Con the graphic novel adaptation of Octavia Butler's Parable of the Sower. Done by the same team of writer Damian Duffy and artist John Jennings, the story will be a major undertaking. This, however, does bode well for the adaptation, as the team won the Eisner award just a day ago for the graphic novel adaptation of Octavia Butler's Kindred.
---
Did your Hogwarts letter get lost in the mail? If so, this fall, the New-York Historical Society will offer muggles a chance to immerse themselves in the wizarding world of Harry Potter.
The museum, which is presenting the exhibition "Harry Potter: A History of Magic," is offering a series of workshops, book clubs, meetups, talks, classes and other events to accompany the exhibition.