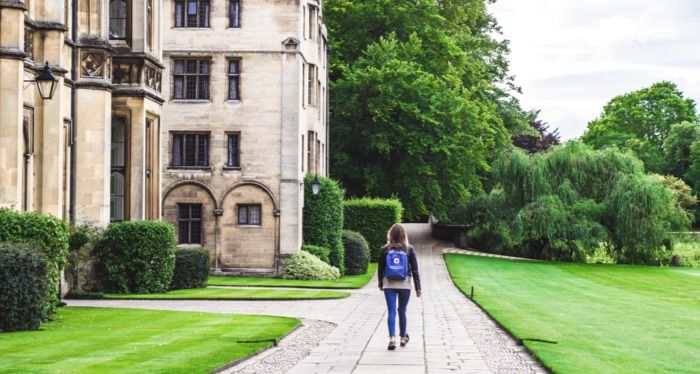 Lists
3 More College-Set YA Novels
This content contains affiliate links. When you buy through these links, we may earn an affiliate commission.
We've talked before about how YA books shouldn't just encompass the high school experience, but that many of the trials that young adults face extend into their late teens (and even early 20s!). That's why I personally love seeing YA novels set in college, and I've highlighted a few in the past! Here are three more (newer) titles that you'll want to pick up if you'd like to explore young adulthood after high school graduation!
Yolk by Mary H.K. Choi
June and Jayne are sisters who both escaped their small Texas town for NYC as soon as they graduated, but they aren't in contact — until June shows up one day with the earth-shattering news that she has cancer. Jayne finds herself drawn back into her sister's orbit as she balances college, work, an unhealthy roommate relationship, and reconciling with her sister. When Jayne learns that her sister is using her identity in a health insurance scam to get treatment, she must confront what it really means to take care of someone, and to let someone take care of her.
Bonus: Mary H.K. Choi's two previous novels, Emergency Contact and Permanent Record, also star post–high school characters!
Chloe is a UChicago student who has decided to rent a fake boyfriend for the holidays, mainly to get her parents off her back about getting engaged to the son of a family friend, who Chloe can't stand. Andrew has been working for Rent for Your 'Rents for a little while now, making ends meet ever since he was disowned for pursuing art. This should be just another job for him, but he and Chloe really hit it off, and her parents adore him. The only problem? They wouldn't love him if they found out the truth about him.
Bonus: Gloria Chao's American Panda is also set in college!
In this gorgeous novel in verse, Ada is off to her first year of college at a Historically Black College, and she's excited to explore her identity and who she is without her family hovering. As she recounts her painful past (and an instance of abuse she's buried) she begins to figure out her newly emerging identity, and she must reconcile who she is as the daughter of an immigrant and who she wants to become.
Bonus: This book is a National Book Award finalist and a Michael Printz Honor, and it's truly excellent on audio!
---
Want more 3 on a YA Theme? We've got you covered.