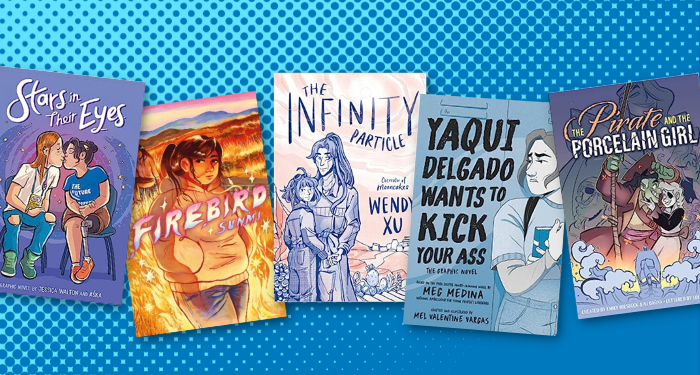 This content contains affiliate links. When you buy through these links, we may earn an affiliate commission.
There's nothing like summer reading, and I especially love lazy days where I can lay in my hammock for hours and just plow through a stack of books. This is in fact my favorite way to consume graphic novels because it seems like I can never read just one — I get sucked in by gorgeous art and fast-paced storytelling. There's something supremely satisfying about being able to marathon my graphic novel reading like this, and it brings me back to when I was a kid in summer time and I would read seven to 10 books each week because I had literally nothing else to do. Ah, those were the days.
If you want some more graphic novels to recapture that summer reading magic, then don't worry! From July to September, we have some excellent new graphic novels hitting shelves. There are some really exciting new debuts, and a re-release of a 10-year-old YA comic series from Holly Black I had actually forgotten about, plus a new graphic novel adaptation of a lauded YA novel that is about to turn 10 years old. And of course, there's a lot of great queer rep in these selections, because comics continue to be very queer, which I always appreciate! So grab a cold drink, find a comfy spot, and get ready to immerse yourself in all of these great new YA graphic novels!
Want more great graphic novel recommendations? See what was new in April-June!
As always, you can find a full list of new releases in the magical New Release Index, carefully curated by your favorite Book Riot editors, organized by genre and release date.