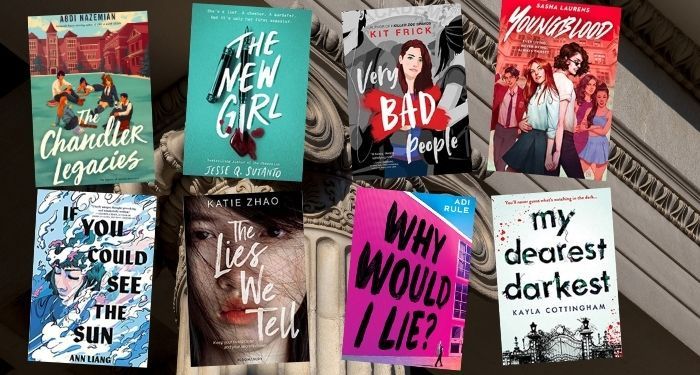 This content contains affiliate links. When you buy through these links, we may earn an affiliate commission.
If you love dark academia and YA books, then good news: 2022 is your year! While dark academia doesn't have an easy or simple definition, it's definitely gotten a lot of buzz in YA in the past year or so as readers who can't get enough rediscover YA classics that fit the dark academia vibe, such as A Great and Terrible Beauty by Libba Bray, and eagerly devour new dark academia reads, such as Ace of Spades by Faridah Àbíké-Íyímídé. Dark academia started out as an aesthetic that seems to have morphed into a sub-genre or even a vibe in fiction, but I define dark academia in fiction as books with a prominent academic setting, be it a regular school or boarding school, and some kind of darker plot, twist, or slant, or a school setting that explores a darker underbelly or themes. What's great (and potentially confusing) about this definition is that it encompasses a whole bunch of different genres, and dark academia books exist on a spectrum of darkness, so you can go with a book about corrupt boarding schools to murder mysteries and thrillers to straight up horror!
If this sounds like it might be your jam, then I've rounded up a list of ten dark academia YA books hitting shelves in 2022. Here we have murder and secrets, magic and monsters, and plenty of thrills!
---
Looking for more dark academia YA books? We've got you covered!