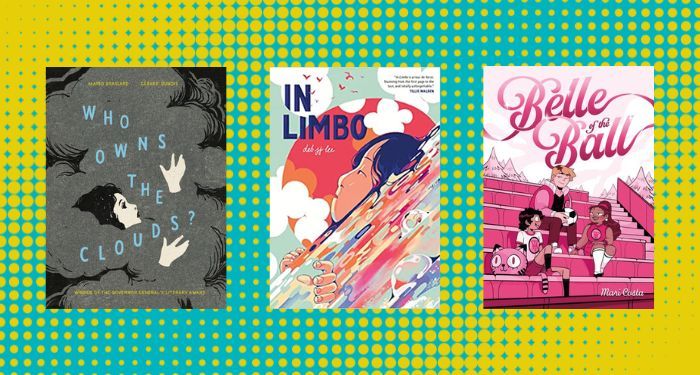 This content contains affiliate links. When you buy through these links, we may earn an affiliate commission.
Welcome to a new year, comics readers! I'm excited about all of the accoutrements of a new year of reading — new reading log, new TBR lists, new preorders and library requests, and of course, new anticipated releases! I'm always so impressed by the breadth and scope of the amazing books in graphic format for teens, and already 2023 is shaping up to be a great year for YA comics and graphic novel releases, with the first quarter off to an amazing start.
This quarter, we've got some great fiction and nonfiction coming your way, including new original graphic novels, beloved DC comics series sequels, a series finale, a popular web comic coming to print for the first time, and some amazing memoirs from every day people as well as one about Colin Kaepernick's high school years. The theme for this quarter seems to be speculative and sci-fi, with some moving personal memoirs and a Sapphic romcom sprinkled throughout. So get your TBR stacks ready for these amazing reads and don't forget to show these authors and illustrators some love by pre-ordering if you are able!
Note: All release dates were accurate as of this writing, but keep in mind that some may change!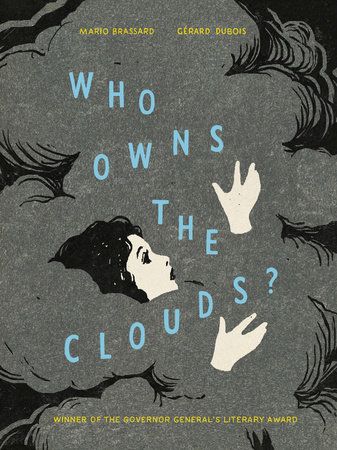 Who Owns the Clouds? by Mario Brassard and Gérard DuBois (January 10)
This book is the winner of Canada's Governor General's Award, and it's a story of trauma and healing. When Mila was a child, she and her family fled their home and embarked on a long journey toward freedom and safety. Along the way, Mila became entranced by the clouds, and now they remind her of her years of insecurity. How can she find a way to move forward when she's weighed down by so many memories of the past?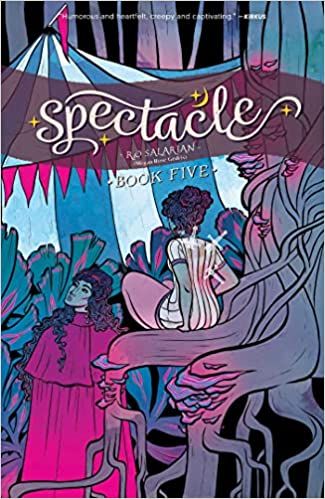 Anna has just discovered who killed her sister, and now she has only one thing on her mind: revenge. But her friends aren't so eager to take on a literal god, and soon Anna finds herself on her biggest, most dangerous adventure yet to exact vengeance and find closure.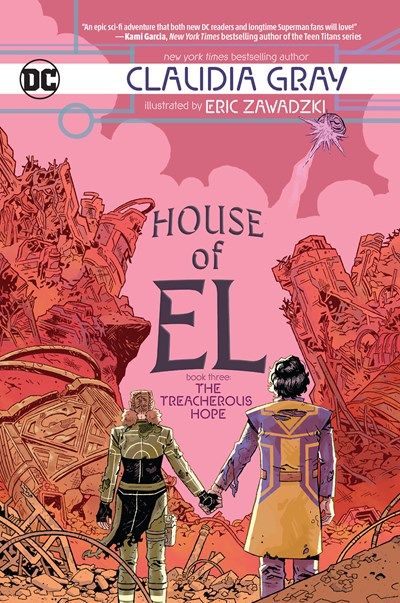 House of El Book Three: The Treacherous Hope by Claudia Gray and Eric Zawadzki (February 7)
In this final book in the House of El trilogy, Sera and Zahn know that Krypton's days are numbered. While Zahn still hopes for a chance to escape certain doom, Sera soon finds herself facing a different sort of horror. Can the two spin their fates so that they can not only survive, but survive together?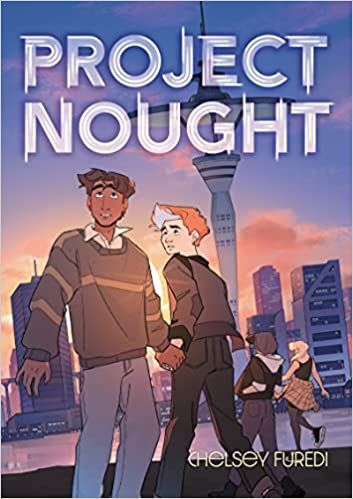 Project Nought by Chelsey Furedi (February 21)
Project Nought first made its debut as a popular webcomic and is now in print! It's about Ren, a teenager in 1996 who is on his way to meet is secret penpal when all of a sudden he's swept more than 100 years into the future by a tech company that brings in people from the past to teach students about history. Once Ren gets his head around this, he finds himself dealing with the idea that is present is ancient history to the students he's hanging out with, and nursing a crush on one…and then he learns that this tech company might not be as innocent as they claim.
In Limbo by Deb JJ Lee (March 7)
When Deborah (Jung-Jin) moves from South Korea to the United States, she doesn't expect the transition to be so difficult. Not only is her name difficult for people, but she looks and feels out of place in the U.S. As she exists in a weird limbo, her mental health declines until a dark moment sends her on a journey of understanding, healing, and self-awareness.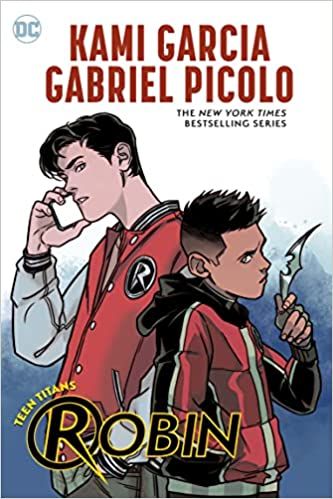 Teen Titans: Robin by Kami Garcia and Gabriel Picolo (March 7)
In the latest Teen Titans graphic novel, the gang is on the run after discovering the truth about the horrible experiments run by H.I.V.E. Dick is desperate to find out what happened to his brother Damian while the rest of the gang knows there is only one person who can help them stop H.I.V.E. for good.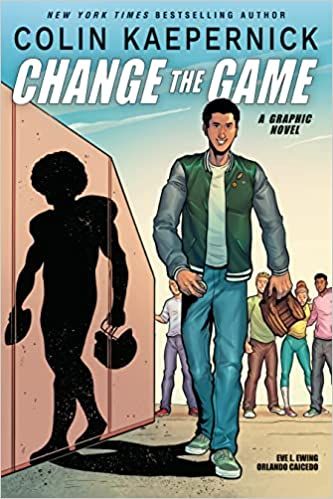 In this memoir for teen readers, Colin Kaepernick tells the story of how, as a teenager, he was widely recruited as a baseball player, with many college offers and minor league offers. While everyone seemed to believe that Colin's future was secured, he was uncertain — Colin didn't like the racism in baseball and was more interested in football…but had no offers or professional prospects in that sport…yet.
Hawkins is the school mascot and wallflower who's finally ready to work up the courage to ask out her crush, the beautiful cheerleader Regina. But Regina is already dating Chloe, an athletic star and not-so-great student. Sensing an opportunity, Hawkins becomes Chloe's tutor in the hopes of getting closer to Regina, but things don't turn out the way she expects in this funny, romantic graphic novel.
---
Looking for more great YA comics and graphic novel releases? Check out the last quarter's round up of new releases. As always, you can find a full list of new releases in the magical New Release Index, carefully curated by your favorite Book Riot editors, organized by genre and release date.