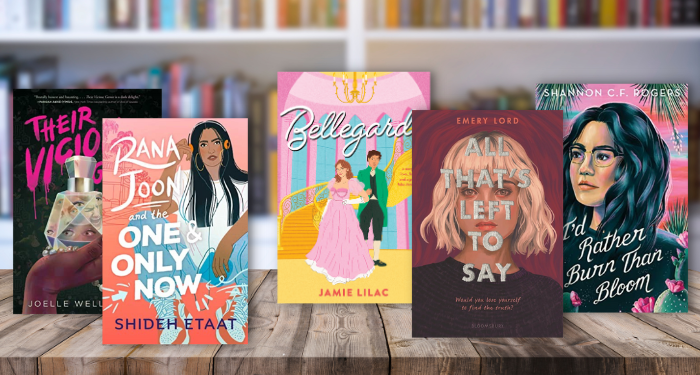 This content contains affiliate links. When you buy through these links, we may earn an affiliate commission.
Hello and welcome to July, where the year is now more than halfway over and we are in the height of summer! It's hard to believe that we're staring down the second half of 2023 already, but I am consoling myself with the knowledge that there are some amazing new books hitting shelves later this year. And while July is generally a lighter month for publishing new releases, as it's publishing's slower time, we still have a full month of amazing new books — many of which are heavy on the murder mystery and thriller spectrum.
So I hope that you grab your summery drink of choice (I've been super into flavored lemonades this summer) and find a comfy spot, whether that's outdoors or in the A/C, and get ready to dive into some amazing new books! We've got a lot of really excellent debuts, a new thriller from Jessica Goodman, a sapphic fairy tale retelling, and the newest from Emery Lord all on tap! I don't know where to even begin, but just know that you'll find me somewhere with my hammock and shades enjoying the heck out of some of these amazing new books!
Want more great new YA book recommendations? Check out June's new releases!
As always, you can find a full list of new releases in the magical New Release Index, carefully curated by your favorite Book Riot editors, organized by genre and release date.