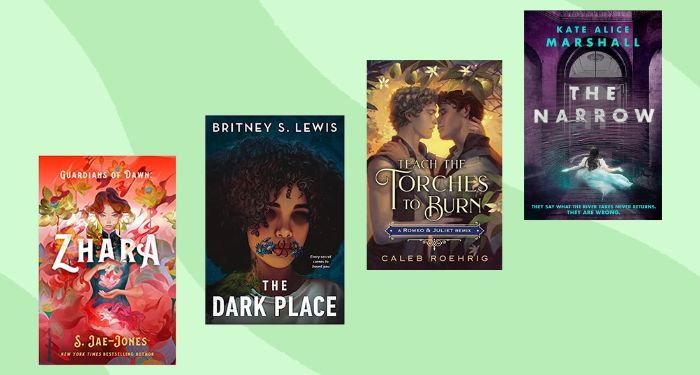 This content contains affiliate links. When you buy through these links, we may earn an affiliate commission.
Happy August, book nerds! The summer is sliding to a close (boo) but that doesn't mean you can't still wring all the sunshine goodness out of the season before it's gone, and I for one will be taking advantage of as many hammock reading days as possible. August is a good time to speak in all of that fun summer reading before it's all back-to-school supplies and required reading lists. (Okay, I'll be real, I do love some good back-to-school supply deals, and it's been years since I was even in school.)
Even though summers are a slower time for publishing new releases, we've got some really great books hitting shelves this August. I'm here for the horror reads and classic retellings and send-ups, but there are also some really excellent queer romances, sophomore novels, debuts, and even one fantasy series starter that sounds absolutely amazing. August is giving us everything from queer classics to unexpectedly heartfelt contemporary novels that touch on tough topics to a YA mystery perfect for fans of White Lotus (especially ideal for anyone still clinging to summer). So make sure to load up on these great new August 2023 YA books and soak it all in before fall hits!
Want more great YA new release recommendations? Check out July's new books!