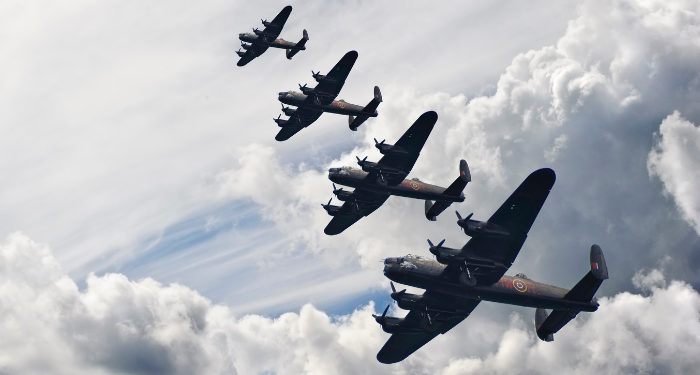 Lists
New Books About World War II
This content contains affiliate links. When you buy through these links, we may earn an affiliate commission.
What do you think of when you hear "Books about World War Two?" If I were to guess, it would be…The English Patient, or The Book Thief. Atonement, maybe. Flags of Our Fathers or The Rape of Nanking, if you're more of a nonfiction person.
World War II has been a popular topic in books for decades. Historians and novelists alike started writing about the people and places shortly after the United States entered the war (just like all those movies), and haven't really let up, even as the U.S. entered more and more conflicts and brought us into an era of constant war — even if we're not technically calling it World War Three. But those stories were often the ones we expect: white soldiers storming the beaches or liberating death camps, their bodies laid to rest beneath an endless sea of white crosses. But each new story brings us a new perspective, and recently, we've been learning more about those who weren't lauded in the earliest days. Not only are we still discovering new things about the events and people involved, but we're still finding ways to tell stories of the lesser-considered people who lived through a war that touched every part of the occupied world, thanks to imperialism.
Now that you've read the classics (or reread all your favorites), check out these new World War II books, either about the war or set during the time period. Some will be familiar stories with Women Walking Away on covers, while others explore groups and events that are long past due for recognition and discovery.
---
We'll never learn every story from that time period, even with all the new World War II books coming out, but as more are discovered, they'll continue to be written. In the meantime, if you're looking for a place to start, check out this list of essential World War II reading, or this dive into how the storytelling about WWII is changing. This list looks into books about Japanese internment camps, including Manzanar, where Alex in The Light Between Us ends up. And if you want more, you can always check out our World War II archives.