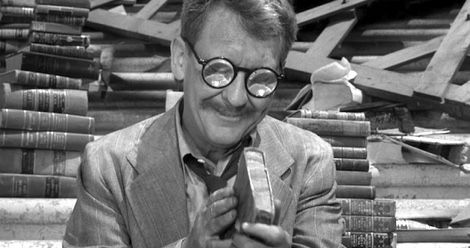 News
Watch the New TWILIGHT ZONE Teaser
The Super Bowl allows for Americans to enjoy football, and for companies to display highly creative advertising. We've had live Pac-Man in the past, dogs traveling miles to find their friends…
On this Sunday, Jordan Peele interrupted the Super Bowl game, introducing us to a desolate football field and a door that leads to nowhere. Rather than do a Rod Serling impression, Peele invites us to enjoy the atmosphere of being "there and nowhere" and when "truth is not the truth." Those words certainly relate to our times.
What dimension are you even in? 🌀
Witness the extended cut of the debut @TheTwilightZone promo featuring @JordanPeele. #TheTwilightZone pic.twitter.com/Wrk5SjceOB

— CBS All Access (@CBSAllAccess) February 4, 2019
The original Twilight Zone featured stories by speculative authors Richard Matheson and Ray Bradbury; Matheson in fact wrote for the show, and Bradbury claimed that the show ripped off his short stories before adapting "I Sing the Body Electric," about a widower and his children building a robotic grandmother to help them cope with grief. The later reboots in the 1980s and late 2000s would pay homages to the earlier stories, while adding their twists.
I can't wait to see what stories Peele will adapt for this new version. Maybe we'll see more POC narratives, and horror stories that reflect our modern world. In any case, we just have to step through that door, and enjoy the updated theme song.