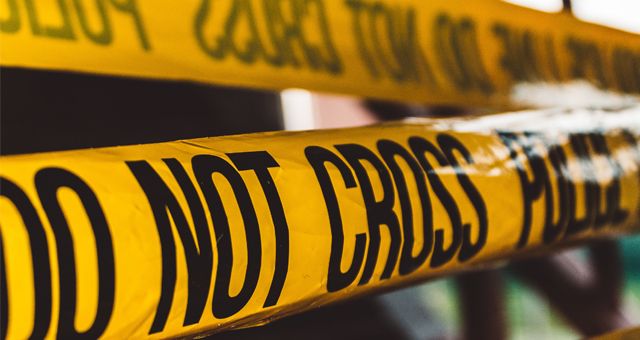 This list of books for new true crime readers is sponsored by Sourcebooks.
Journalist Billy Jensen spent fifteen years investigating unsolved murders, fighting for the families of victims. Every story he wrote had one thing in common—they didn't have an ending. The killer was still out there. But after the sudden death of a friend, crime writer and author of I'll Be Gone in the Dark, Michelle McNamara, Billy got fed up. Following a dark night, he came up with a plan. A plan to investigate past the point when the cops had given up. A plan to solve the murders himself. Gripping, complex, unforgettable, Chase Darkness with Me is an examination of the evil forces that walk among us, illustrating a novel way to catch those killers, and a true-crime narrative unlike any you've read before.
---
Disclaimer: the author is a Sourcebooks employee. Recommendations below are her own.
I am a true crime newbie, so it feels right to be sharing the books I've been told to read as I dip my way into the genre of blood and horror and gore and corruption and devastation.
First up in this newbie's guide to reading true crime, we'll look at the classics and must-reads, followed by some books about the people who work alongside crime and political books about the prison system in America.
The True Crime Must-Reads
In Cold Blood by Truman Capote
The most classic of classic true crime. Truman Capote puts you right in the minds of the men who murdered the Clutter family in Kansas in 1959. Reading this book feels like fiction, full of suspense and emotion and surprise, even though you know how it's all going to end.
The Stranger Beside Me: The Shocking Inside Story of Ted Bundy by Ann Rule
Ann Rule was just a regular gal working a regular job when a handsome young man started working beside her. They became friends who looked out for each other, especially when young women were beginning to disappear in the area. When a description of the suspect came up, including the name Ted, Rule was sure it wasn't her friend Ted Bundy. (Spoiler: It was.) They remained in touch over the years while he was committing his horrendous crimes and while he was in prison for them. The Stranger Beside Me is a wild ride.
Killers of the Flower Moon: The Osage Murders and the Birth of the FBI by David Grann
In the 1920s, the Osage people in Oklahoma were rich as heck, thanks to the oil under their land. And then they started mysteriously dying. Anyone who tried investigating the deaths also ended up dead. Thus the FBI was born. Told through the perspectives of a woman who watched her family die and the FBI agent who worked the case, we get to see the full, terrible, racist history of this country.
I'll Be Gone in the Dark: One Woman's Obsessive Search for the Golden State Killer by Michelle McNamara
The story of this book's creation is as fascinating as the book itself. Michelle McNamara died while writing it, and a few crime writers and close friends compiled it together with snippets from articles she'd published about the Golden State Killer. It begins with a narrative about McNamara's obsession with crime, starting when she was a young girl and found a broken walkman that belonged to a girl who was murdered near her home. And then goes deep into analyzing the crimes that ravaged California in the '70s and '80s, getting down to the nitty-gritty of how to find the killer.
Missoula: Rape and the Justice System in a College Town by Jon Krakauer
This is, I think, the hardest book I've ever read, but it's such an important one. Krakauer dives deep into the topic: college rape and how the football players get away with it, time and time again. He doesn't shy away from the horror. He gives the survivors their space to talk. And it's devastating.
The True Crime–Adjacent
Just Mercy: A Story of Justice and Redemption by Bryan Stevenson
Just Mercy is a powerful, powerful look at the broken justice system. Bryan Stevenson is a lawyer, working to defend the poor and wrongly condemned who are trapped in the prison system. There's this line, "Each of us is more than the worst thing we've ever done," that I can never stop thinking about.
The Trauma Cleaner: One Woman's Extraordinary Life in the Business of Death, Decay, and Disaster by Sarah Krasnostein
Sandra Pankhurst owns a trauma cleaning business. You know, going in and cleaning up homes that witnessed murders or drug overdoses, making them so sparkly that you'd never expect anything terrible happened inside. But Sandra also has an incredible life story, as a trans woman who grew up in a transphobic and hostile home and grew into this beautiful, giving person, caring for the people in the world who need help most.
The Sun Does Shine: How I Found Life and Freedom on Death Row by Anthony Ray Hinton
Anthony Ray Hinton spent 30 years on death row, in solitary confinement, for two murders he did not commit. But he got incredible help from the lawyer Bryan Stevenson (who wrote Just Mercy) and was eventually exonerated. He was resilient and held on to hope of his release, and shares his gut-wrenching story in this hard, but necessary, book.
Black Klansman: Race, Hate, and the Undercover Investigation of a Lifetime by Ron Stallworth
In the late '70s, a black police detective infiltrated the Ku Klux Klan. Yup. Ron Stallworth made his way up the ranks and had brief duties as David Duke's body guard, handling everything over the phone. Brilliant.