This content contains affiliate links. When you buy through these links, we may earn an affiliate commission.
Over the past few years, the subgenre of sports manga and anime has experienced a renaissance. Series like Kuroko's Basketball, Haikyu!!, and Yowamushi Pedal found a receptive audience that was both enthusiastic and persistent enough that these titles were licensed in English. You see, there's a common belief in the North American manga market that sports series don't sell. A bit confusing to manga and anime fans everywhere, when one of the most popular series in the entire world is Slam Dunk.
It's still too early to say whether we've proven that old adage wrong, but I remain hopeful. At the very least, the North American manga market is healthy enough that publishers are willing to bring over more sports titles. Rejoice! Variety is always a good thing.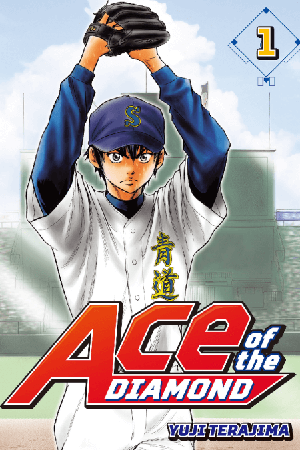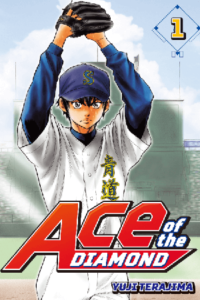 Ace of the Diamond by Yuji Terajima
A lot of people consider baseball to be an American past-time, but do you know that Japan loves baseball? Especially high school baseball? Ace of the Diamond follows Eijun Sawamura, a left-handed pitcher from the Nagano countryside who gets recruited by a Tokyo baseball powerhouse and his quest to become the team's ace. The anime adaptation aired a couple years back and garnered consistently high viewer ratings during its astonishing, three-year continuous run. The interesting thing about this series is that it flips common sports manga tropes on its head; instead of following an underdog high school, it follows a once-champion school trying to regain its former glory.
All-Rounder Meguru by Hiroki Endo
This manga tells the story of two childhood friends who reunite in the most unlikely of places: at a mixed martial arts match…in the ring as opponents. Oops. All-Rounder Meguru was one of the very first manga about modern MMA and is known among fans for its realistic portrayal of martial arts. Who knows? If the manga does well enough, perhaps more MMA series will be licensed—like the all-female MMA fighter title Teppuu.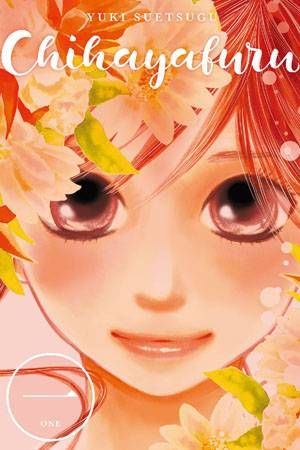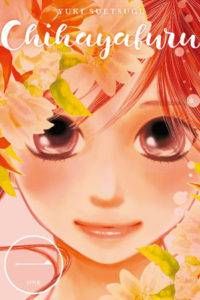 Chihayafuru by Yuki Suetsugu
When we think of sports, we often imagine activities like basketball, volleyball, or swimming. But sports manga, as a genre, encompasses more than that. Sports manga is about competition and character growth through that competition. Chihayafuru features a traditional Japanese card game known as karuta. Now, if you think the only way to make a card game competitive is via fantasy conceits a la Yu-Gi-Oh, you need to watch more competitive poker. Karuta isn't anything like poker—it's based on traditional Japanese poetry—but what makes this manga is the way the characters love the game and how emotional they get about it.
Robot x Laserbeam by Tadatoshi Fujimaki
Fujimaki's previous series, Kuroko's Basketball, helped to kick off the recent sports manga renaissance. I won't lie. Kuroko's Basketball is still my favorite of all the sports series I've read and watched. With that in mind, you can guess how excited I was to check out his new series, which recently began serialization in Weekly Shonen Jump. Focusing on golf this time, Robot x Laserbeam follows Robato Hatohara, a high school boy who knows nothing about golf…but displays an amazing natural ability that would benefit him if he ever took up the sport. Fujimaki's skills at painting quirky and charming characters in a handful pages are on full display here.
Welcome to the Ballroom by Tomo Takeuchi
That's right. There's a manga about competitive ballroom dancing! Welcome to the Ballroom is about an average high school student who wants to excel at something and finds himself entering the world of competitive ballroom dancing to do it. As someone whose cousin used to be a competitive ballroom dancer, this is not the path I personally would take to stand out but I won't throw stones. Everyone's different. As a bonus, the anime adaptation is scheduled to air this summer!
Have you read these titles? What did you think? Any other new sports manga you think people should check out?