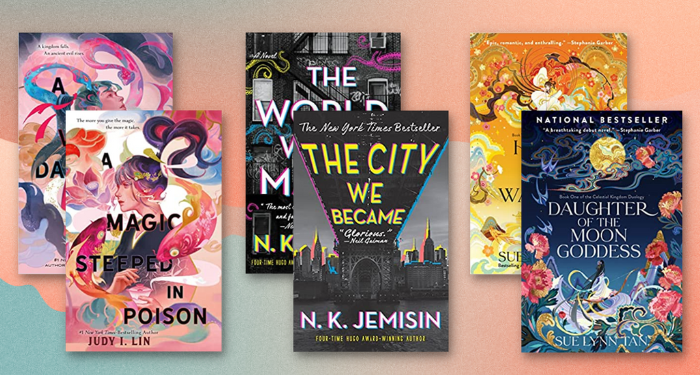 Lists
Double the Pleasure, Double the Fun: New SFF Duologies
This content contains affiliate links. When you buy through these links, we may earn an affiliate commission.
Books are great, and books that come in twos are even better! I'm talking about duologies — SFF duologies, to be exact. I remember when I read Octavia Butler's Parable series (consisting of Parable of the Sower and Parable of the Talents), the idea of a duology was totally new to me.
I'm not sure if it was a product of my age or a reflection of the time, but I'd literally never heard of a duology. Interestingly, these days, it seems amazing new SFF duologies are being published with regularity — and I love this trend!
Let's face it: sometimes, a trilogy or a quartet (or an even longer series) is just too time consuming. Don't get me wrong, I dream of the days when I could plunge into a multi-book series with reckless abandon and reemerge whenever I was finished. It was common practice for me to read straight through a night (or three) to find out where the story would take me as I flowed seamlessly from book to book. Sadly, those days are over for this reader. But it's not all tears, because duologies are my new favorite phenomenon!
SFF duologies provide enough sprawling room for fantastic world building, strong character development, and complex plot structures. They're also generally compact enough for even the busiest reader to be able to get through them in a reasonable amount of time.
This list offers a sampling of very recent (and, in one case, currently unfinished) SFF duologies to help you double your readerly fun ASAP!