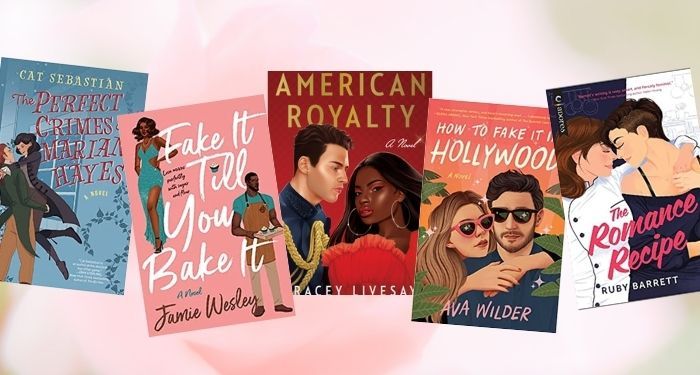 Lists
10 of the Best Romance Novels Out in June
This content contains affiliate links. When you buy through these links, we may earn an affiliate commission.
Welcome to summer! Traditionally high season for romance, although honestly, I'm just as happy reading a romance novel in winter, snuggled under a blanket with a cup of hot chocolate, letting a good love story warm me up from the inside. That said, there are few pleasures like the pleasure of lying on a towel, my feet in the sand, the smell of suncream in the air, and a good book in my hand — the positive vibes of the story matching the positive vibe of my mood.
This month's crop of new releases in romance has enough to delight any reader, whether you have sand between your toes or you're hiding inside in the air conditioning. For Gilmore Girls fans, there's a small town love story. If you like reality TV, you've got a couple of options of books set in that world, both of them food based. If, like me, you'll read anything with Hollywood vibes, you'll find two books on this list that'll have you reaching for that preorder button. Following your dreams — and what happens when they don't come true — is the theme of a few of these, too. Plus, we have shenanigans in historical fiction, some Royal romance, and that eternal question: what, exactly, is a soulmate?
Need more romance in your life? Check out 8 New Romance Novels You'll Fall in Love With in 2022 and The Next 12 Books Like the Love Hypothesis.