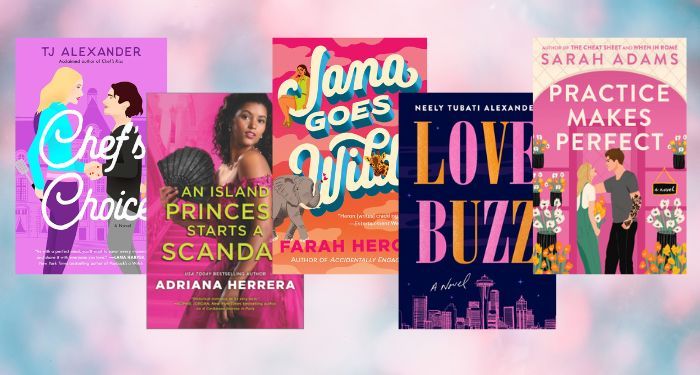 This content contains affiliate links. When you buy through these links, we may earn an affiliate commission.
This May is an excellent month for book releases. And what better way to end spring and bring in the beach read season than with a romance book? As we're nearing the midpoint through the year, reading romances with their happily ever afters and richly developed characters can bring you comfort and a sense of optimism as you take stock in how the year's gone so far for you and what you hope for in the second half of the year.
Whether you're looking for historical romance, contemporary romcoms, or short story collections centered around a theme, you'll find 10 of the best romance book out in May 2023 to enjoy. Each book is organized by its release date to let you know when to find it at your local bookstore or library. And if your library hasn't ordered one you're interested in yet, send in a request! Many libraries accept book requests for books that have not yet been released.
After you've added these romance books to your TBR list, check out Book Riot's New Releases Index. There, you'll find a curated list of highly anticipated book releases throughout the year that you can sort by genre and release date.
Interested in more romance recommendations? Listen to the When in Romance podcast. Every episode, Book Riot contributors Jessica Pryde and Trisha Brown discuss recent trends in the romance genre and share favorite reads.