Lists
New Releases Tuesday: The Best Books Out This Week
It's Tuesday, which means it's time for new books! Here are a few of the books out today you should add to your TBR. This is a very small percentage of the new releases this week, as well as a few others you may have missed from recent weeks. Make sure to stick around until the end for some more Book Riot resources for keeping up with new books. The book descriptions listed are the publisher's, unless otherwise noted.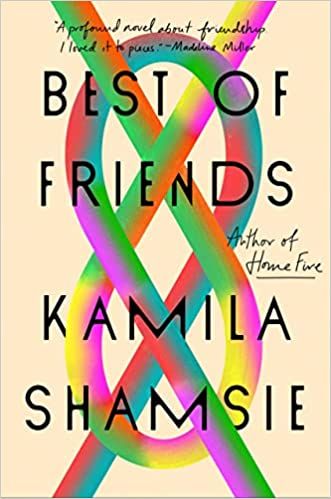 Best of Friends by Kamila Shamsie
From the acclaimed author of Home Fire, the moving and surprising story of a lifelong friendship and the forces that bring it to the breaking point
Zahra and Maryam have been best friends since childhood in Karachi, even though — or maybe because — they are unlike in nearly every way. Yet they never speak of the differences in their backgrounds or their values, not even after the fateful night when a moment of adolescent impulse upends their plans for the future.
Three decades later, Zahra and Maryam have grown into powerful women who have each cut a distinctive path through London. But when two troubling figures from their past resurface, they must finally confront their bedrock differences — and find out whether their friendship can survive.
Thought-provoking, compassionate, and full of unexpected turns, Best of Friends offers a riveting take on an age-old question: Does principle or loyalty make for the better friend?
Reasons to read it: Romances are always welcomed around these parts, but so are complex stories about friendships, especially ones that show what those friendships would be like subject to things like living within a dictatorship, and then out of one. Shamsie's characters are complex, and the novel can be more of a quiet, subtle meditation on female relationships, with a well-executed build up to important turning points.
Ballad of Never After by Stephanie Garber
How far would you go for happily ever after?
In Stephanie Garber's #1 New York Times bestseller Once Upon a Broken Heart, Garber introduced us to Evangeline Fox, a woman who would do anything to be with the love of her life… even make a deal with Jacks, the dangerous Prince of Hearts. And as it goes with kisses and curses, Evageline discovers that not every love is meant to be.
Now in the fiercely anticipated sequel, The Ballad of Never After, a murderous curse is revealed, and Evangeline and Jacks will have to do battle with old friends, new foes, and a magic that plays with heads and hearts. Evangeline has always trusted her heart, but this time she's not sure she can.
This is filled with characters to love and villains to hate, The Ballad of Never After is a world you'll get lost in…
Reasons to read it: If you loved the first book, and Garber's other books, you will definitely want to know what happens to dear Evangeline, and this sequel will not disappoint. If you were hype for the tension between Evangeline and Jacks in the Once Upon a Broken Heart, this is about to up the ante, let me tell you. And then there are the plot twists!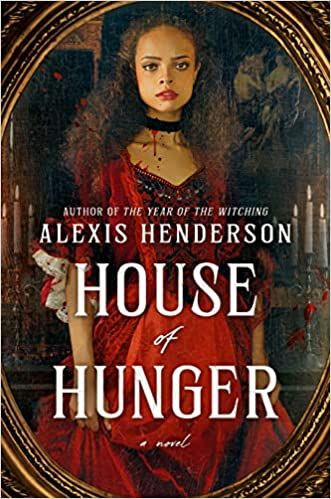 House of Hunger by Alexis Henderson
WANTED – Bloodmaid of exceptional taste. Must have a keen proclivity for life's finer pleasures. Girls of weak will need not apply.
A young woman is drawn into the upper echelons of a society where blood is power in this dark and enthralling Gothic novel from the author of The Year of the Witching.
Marion Shaw has been raised in the slums, where want and deprivation are all she knows. Despite longing to leave the city and its miseries, she has no real hope of escape until the day she spots a peculiar listing in the newspaper seeking a bloodmaid.
Though she knows little about the far north — where wealthy nobles live in luxury and drink the blood of those in their service — Marion applies to the position. In a matter of days, she finds herself the newest bloodmaid at the notorious House of Hunger. There, Marion is swept into a world of dark debauchery. At the center of it all is Countess Lisavet.
The countess, who presides over this hedonistic court, is loved and feared in equal measure. She takes a special interest in Marion. Lisavet is magnetic, and Marion is eager to please her new mistress. But when she discovers that the ancient walls of the House of Hunger hide even older secrets, Marion is thrust into a vicious game of cat and mouse. She'll need to learn the rules of her new home — and fast — or its halls will soon become her grave.
Reasons to read it: Umm, so bloodletting is not quite the way I would try to secure the bag, but I can't fault the good sis Marion. I know she's doing her best. Let me just say that I am so excited to read this one for spooky season, which is clearly upon us. So this is loosely based on a real historical figure, the Hungarian noblewoman Elizabeth Bathory. If you know, you know. Like every good gothic novel, it is atmospheric, decadent, and at times, grotesque.
Where We End & Begin by Jane Igharo
Star-crossed lovers get a second chance at romance when they're reunited at a wedding in Nigeria, in a heartfelt novel from the acclaimed author of The Sweetest Remedy.
Dunni hasn't seen her high school boyfriend, Obinna, since she left Nigeria to attend college in America. Before their devastating separation, they vowed to find their way back to each other one day.
Twelve years later, and their vow is a thing of the past. Dunni works as a geneticist in Seattle and is engaged to a man she doesn't love but one her parents approve of. Her future is laid out for her, and everything is going according to plan until she returns to Nigeria for a friend's wedding and runs into Obinna. The shy, awkward boy she loved as a teenager is now a sophisticated, confident man. Things have changed, but there's still an undeniable connection between them.
As they rediscover each other, their days filled with desire and passion, Dunni is reminded of the beautiful future she once planned with Obinna. But when devastating secrets are revealed and the reckless actions of their past bring new challenges, she's left questioning everything, including if the love that consumed her as a teenager is still worth holding on to.
Reasons to read it: For lovers of second chance romances, get ready to experience all of the emotions. This rich tale of two past lovers shifts in time and shows some pretty realistic characters that you will be rooting for to get back together.
The Furrows: An Elegy by Namwali Serpell
How do you grieve an absence? From the award-winning author of The Old Drift, "a piercing, sharply written novel about the conjuring power of loss."
I don't want to tell you what happened. I want to tell you how it felt.
Cassandra Williams is twelve; her little brother, Wayne, is seven. One day, when they're alone together, there is an accident and Wayne is lost forever. His body is never recovered. The missing boy cleaves the family with doubt. Their father leaves, starts another family elsewhere. But their mother can't give up hope and launches an organization dedicated to missing children.
As C grows older, she sees her brother everywhere: in bistros, airplane aisles, subway cars. Here is her brother's face, the light in his eyes, the way he seems to recognize her, too. But it can't be, of course. Or can it? Then one day, in another accident, C meets a man both mysterious and familiar, a man who is also searching for someone and for his own place in the world. His name is Wayne.
Namwali Serpell's remarkable new novel captures the uncanny experience of grief, the way the past breaks over the present like waves in the sea. The Furrows is a bold exploration of memory and mourning that twists unexpectedly into a story of mistaken identity, double consciousness, and the wishful — and sometimes willful — longing for reunion with those we've lost.
Reasons to read it: This is the kind of novel to pick up if you're into beautiful writing, intense subject matter (the loss of a loved one), and experimental form. Also if you want your mind bended a bit, as it will have you questioning reality, similarly to how grieving people may. Raven Leilani, author of Luster, said it's "a piercing, sharply written novel about the conjuring power of loss."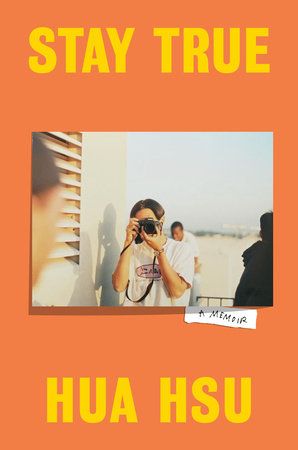 Stay True: A Memoir by Hua Hsu
From The New Yorker staff writer Hua Hsu, a gripping memoir on friendship, grief, the search for self, and the solace that can be found through art.
"This book is exquisite and excruciating and I will be thinking about it for years and years to come." —Rachel Kushner, two-time National Book Award finalist and New York Times bestselling author of The Flamethrowers and The Mars Room
In the eyes of eighteen-year-old Hua Hsu, the problem with Ken — with his passion for Dave Matthews, Abercrombie & Fitch, and his fraternity — is that he is exactly like everyone else. Ken, whose Japanese American family has been in the United States for generations, is mainstream; for Hua, the son of Taiwanese immigrants, who makes 'zines and haunts Bay Area record shops, Ken represents all that he defines himself in opposition to. The only thing Hua and Ken have in common is that, however they engage with it, American culture doesn't seem to have a place for either of them.
But despite his first impressions, Hua and Ken become friends, a friendship built on late-night conversations over cigarettes, long drives along the California coast, and the textbook successes and humiliations of everyday college life. And then violently, senselessly, Ken is gone, killed in a carjacking, not even three years after the day they first meet.
Determined to hold on to all that was left of one of his closest friends — his memories — Hua turned to writing. Stay True is the book he's been working on ever since. A coming-of-age story that details both the ordinary and extraordinary, Stay True is a bracing memoir about growing up, and about moving through the world in search of meaning and belonging.
Reasons to read it: This is a snapshot of a seemingly unlikely friendship in California in the '90s. Hua's detailed journals from the time and his lyrical writing make it feel like you are right beside him and Ken as they contend with the otherness projected onto them by mainstream American society, have late night discussions, and just figure out who they want to be.
Other Book Riot New Releases Resources
All the Books, our weekly new book releases podcast, where Liberty and a cast of co-hosts talk about eight books out that week that we've read and loved.
The New Books Newsletter, where we send you an email of the books out this week that are getting buzz.
Finally, if you want the real inside scoop on new releases, you have to check out Book Riot Insiders' New Releases Index! That's where I find 90% of new releases, and you can filter by trending books, Rioters' picks, and even LGBTQ new releases!