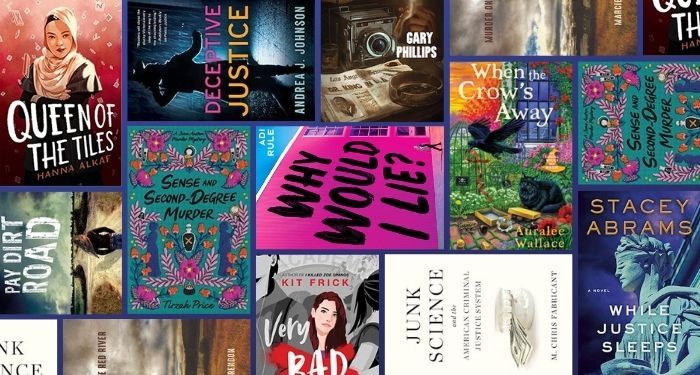 This content contains affiliate links. When you buy through these links, we may earn an affiliate commission.
It's a new month and that means that a ton of new crime books (mystery, thriller, suspense, and true crime) are being released because our TBR lists are meant to be never ending. I for one would panic if I ever ran out of books to read! Absolutely no one wants that. Which is why I've selected a bunch of new April releases that I think you should absolutely have on your radar, snag a copy of, and/or kindly ask your library to get. I've kept in mind various mystery, thriller, and true crime reading tastes so there's a little bit of everything on this list.
You'll find some YA, historical mysteries (one with a Jane Austen twist, knowledge of classics not necessary), cozies with witches (for fans of Practical Magic), dark academia (not one, but two new releases!), a mystery for word fans (Scrabble is still hot, Wordle be damned), return-home mystery, and even a museum heist. And as a bonus, for paperback lovers, I've added some now-in-paperback excitement for some of last year's excellent hardcover releases. Select your favorite snacks, drink, and pick your place to hunker down to read because here are your April mystery releases to know.
And Now In Paperback
---
Can't ever get your fill of new mystery reads? Check out the Best Thriller Books to Read in 2022 and The 15 Best New Mystery Books of 2022.