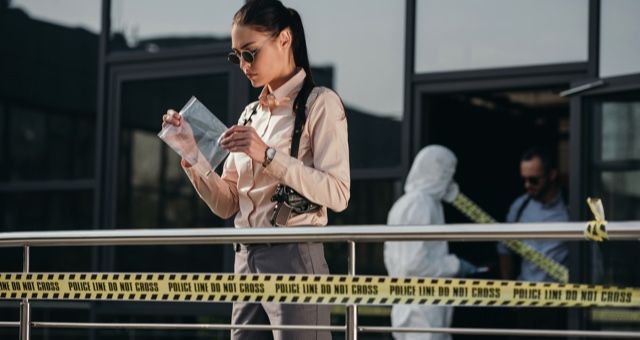 How To
How To Keep Up With New Release Mystery Books and Thrillers
Just like in television, we might be in the golden age of new release mystery books and thrillers. There are so many to look forward to this summer, and as the genre expands past the boundaries that were set up for it in the past, more diverse and interesting stories are shaking up the formerly staid genre.
However, it can be pretty difficult to keep up with this wealth of available and fantastic stories. At Book Riot, we do our best to keep you up to date, but there are several other ways to keep up with the mystery Joneses.
Book Riot Insiders New Releases Index
Setting up your Book Riot Insiders profile is as easy as pulling books off a shelf. Imagine, if you will, another book that perfectly matches your reading taste pops up behind that book, and then another, and another. By filling out a few questions about your reading taste, you can have access to a tailored recommendation service that takes into account both new releases and classics. The mystery genre is especially wide and varied, and if you're hoping to put in some time exploring across sub-genres, TBR can help you find your best book fit. The constantly expanding world of new release mystery books awaits.

Read or Dead Podcast
The biweekly podcast Read or Dead from the Book Riot team delves into the wide world of mystery and thriller fiction. As well as new book releases, Katie and Rincey dive into some big cultural touchstones in the mystery genre, like Stranger Things and Nancy Drew. If you're looking for new release mystery books and thrillers from different perspectives, they've got you covered. Any mystery fan can find something that catches their fancy in this podcast.
Crime by the Book
Abby, the blogger behind Crime by the Book, has an expansive knowledge of Scandinavian crime and Nordic noir. In addition to those specific interests, she keeps up with the most anticipated new mystery books, easy to find in her new releases section. Crime by the Book also has a "Go-to Book Recs" page with extra sub-genres such as "psychological thrillers," "cops vs killers," and "something extra creepy."
Publishers Weekly (Mystery/Thriller)
If you're looking for a basic overview of all of the new releases in the mystery and thriller genres, the trade publication Publishers Weekly has your back. Their reviews touch on plot, style, and overall feel in equal measure. The general survey of all new mystery books makes it very easy to pick one out, based on which review catches your eye. Publishers Weekly is a paid subscription ($19.95 a month).
Crime Time UK
With a focus on crime fiction out of the United Kingdom, Crime Time UK brings the best of new and cozy mysteries to the forefront. They also have a series of interviews with crime authors like Stuart Turton, Helen Fitzgerald, and Louise Penny. It's a great place to go for of-the-moment reviews and recommendations of new mystery books across all publishers.
Crime Fiction Lover
For a site with wider news about the crime genre across pop culture, Crime Fiction Lover has all of the news, reviews, and features you need. They also highlight bookshops and events for the crime loving community. There are also articles highlighting movies and television that will appeal to the mystery and thriller book lover.
---
And there you have it! All of these recommendation hubs will definitely keep you reading well into winter, the ultimate cozy mystery season.