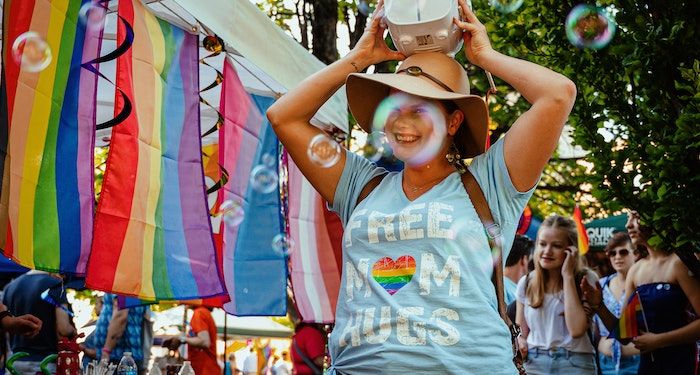 This content contains affiliate links. When you buy through these links, we may earn an affiliate commission.
Recently, I've been turning to to comics and other forms of graphic storytelling for little bursts of queer joy. There's something magical about not just reading stories about queer joy, but getting to see them, too. I love seeing queer joy come alive in illustrations of queer people loving each other, celebrating together, finding ease in community, dancing. In these pages, you'll find love stories and coming-of-age stories, friendships and found families. The subject matter of these books is often joyful, but so, especially, is the art. There are vibrant colors and people with bodies of all sizes enjoying themselves. There are soft, tender love scenes and faces lined with laughter.
I don't think a book has to be 100% happy in order to embody queer joy. These books have moments of heartbreak and struggle, too. But every single one of them left me feeling buoyant and refreshed. Every single one of them left me smiling. In one case, I actually got up and danced around my house. So, if you're ready to throw your own mini queer joy dance party, just pick up one of these amazing books. I'm pretty certain any one of them will get you in that mood.
---
Looking for more queer joy in the form of comics? Check out this list of 8 Feel-Good Queer Comics and Graphic Novels.