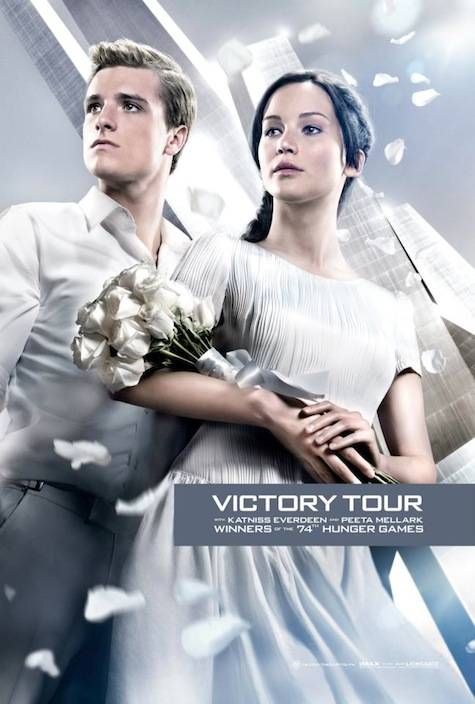 New Posters for CATCHING FIRE
After tonight's Academy Awards, we enter the long, dark season of pre-summer movies.
To tide you over a little for what the rest of 2013 holds, here are some recently released posters promoting Catching Fire, which will open November 22nd. For those of you unfamiliar with the story, these posters represent the propaganda campaign Katniss and Peeta go on after winning The 74th Hunger Games.
Pretty cool, right?