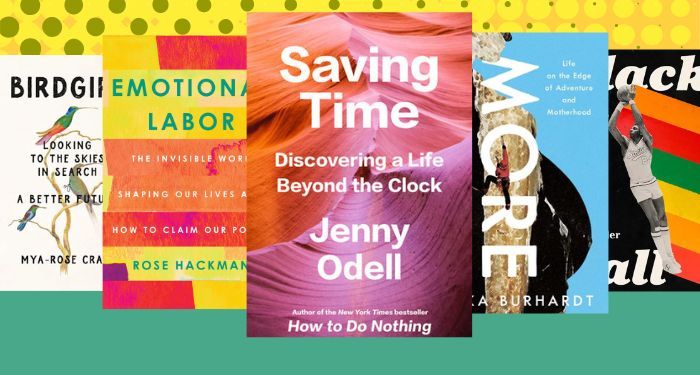 Nonfiction
That's the Truth: New Nonfiction to Read in March 2023
This content contains affiliate links. When you buy through these links, we may earn an affiliate commission.
The weather is getting nicer and the days are slowly stretching out a little more — some days are just begging for some outside reading at a coffee shop or park, right? If you're looking for some new reads, have no fear!
March brings the official start of spring, and lucky for us, it also brings a lot of great new nonfiction books. Here are ten new nonfiction books out this month that I'm really looking forward to. There are several memoirs told in unexpected ways, an accessible book about physics in everyday life, an examination of spirituality and science, a timely history book about how fascism can be spread, and a slice of history of the NBA, to name a few. There's also a memoir about birding, family, and nature, which is perfect for the spring season.
This is, by far, not an exhaustive list of all the nonfiction releases this month. If you're looking for even more new releases, check out our New Release Index, full of forthcoming new releases. It's organized by release date, and you can set preferences for genre, as well!
Memoir, science, history, sports — there's lots to take in this month. Let's take a look at some of these new books, shall we?
With so many books to explore, which one will you read first?
---
If you're looking for even more nonfiction reads, check out this post on microhistories, and this post on 2022's best nonfiction.