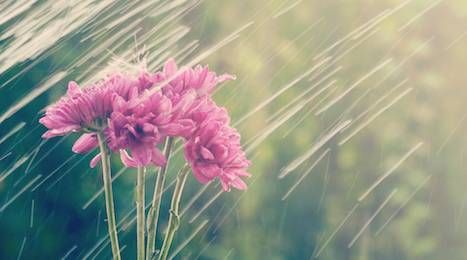 Newsletter 1
New Nature-y Books To Read During April Showers
This content contains affiliate links. When you buy through these links, we may earn an affiliate commission.
It is April now and spring has finally arrived where I live. Daffodils are starting to bloom, birds are laying eggs, the world is starting to look a little green again. Of course now we have to contend with spring rainstorms, and what better way to spend a rainy day than reading about all the plants that have finally returned after winter and the birds that are chirping again? Here are some new(ish) books about the natural world that would be perfect for reading during April showers.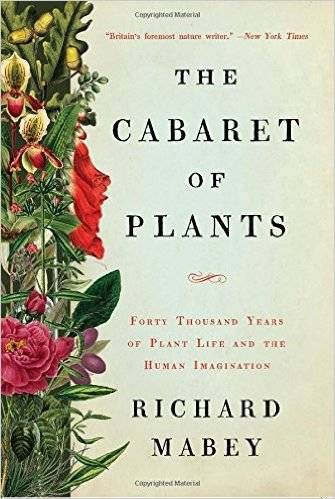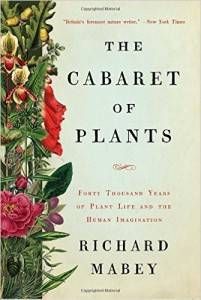 The Cabaret of Plants: Forty Thousand Years of Plant Life and Human Imagination by Richard Mabey: This book looks at the history of our relationships with plants – how plants have inspired us to create art, to worship, to write poetry, and the ways that we have used plants as symbols. Mabey blends botany with history, philosophy, and art and the book is full of interesting tidbits and beautiful photos.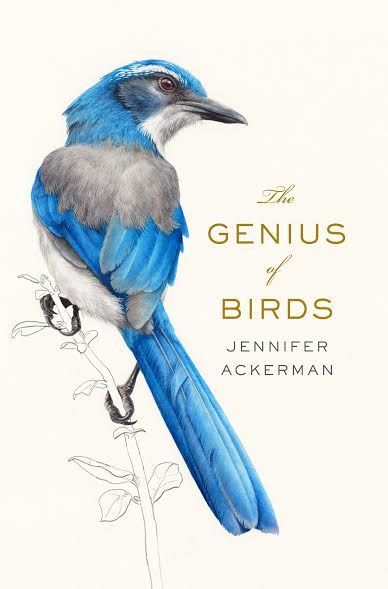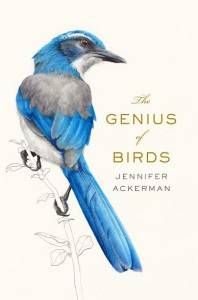 The Genius of Birds by Jennifer Ackerman (out 4/12): We've all heard the term "bird brain" being used pejoratively to describe someone who is, ahem, not so smart. This book turns the meaning of that phrase on its head by exploring all the ways in which birds are actually pretty darn smart. Genius, even. Birds have quite large brains compared to their size and weight and have densely packed neurons. Ackerman looks at the many types of bird intelligence – from the ability of songbirds to learn to vocalize/imitate complex songs to pigeons who can find their way home from almost anywhere to crows who can solve difficult puzzles. This book investigates all the amazing things that birds can do and will make you look at your backyard birds a little differently this spring.
Rain: A Cultural and Natural History by Cythia Barnett: What better to read about on a rainy day than rain itself? This is a microhistory of rain and it is a delightful account of both the science behind rain and all the ways that humans have attempted to understand and control it – from rain dances and weather gods to trying to coax it out of the sky by shooting guns at clouds, we have really tried it all.
Lab Girl by Hope Jahren (out 4/5): I picked this book up initially because I saw that the New York Times said that it "does for botany what Oliver Sacks's essays did for neurology," – sold. This book is a wonderful mix of science and memoir. Jahren writes beautifully about her life-long love of plants and the journey she takes from being a young girl tinkering in her father's lab to becoming a professor of geobiology and running her own lab. She masterfully captured in this book both the excitement and the struggle of dedicating your life to scientific research and the passion and dedication it requires.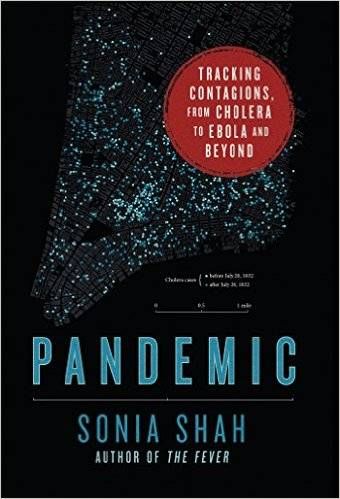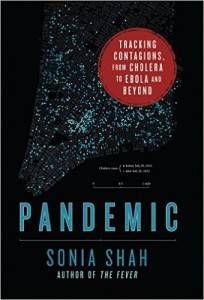 Pandemic: Tracking Contagions, from Cholera to Ebola and Beyond by Sonia Shah: This is a fascinating, if terrifying, look at contagious diseases – how they arise, how they spread, and the factors that lead us to panic over them or to underestimate them. Shah investigates how we can use the history of pandemics to understand, prevent, and manage them in the future. Read this while it is raining because you will feel much better about never being able to leave your house.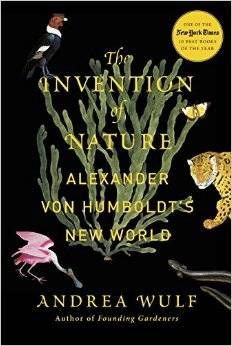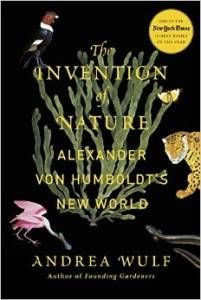 The Invention of Nature: Alexander von Humboldt's New World by Andrea Wulf: Naturalist and explorer Alexander von Humboldt was without a doubt the most famous scientist of his era – his work influenced the likes of Darwin, Goethe, Thomas Jefferson, Thoreau, and Simon Bolivar. He traveled the world collecting samples and measuring mountains, was received by kings, and championed a novel, revolutionary way of thinking about nature. So why has one has ever heard of him? This is a fascinating biography that follows Humboldt on his grand adventure to understand the natural world.