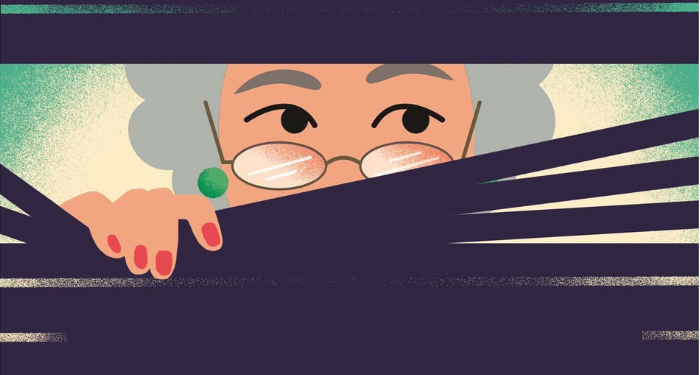 Mystery/Thriller
14 New Mystery, Thrillers, & True Crime For Great Crime-y March Reading
This content contains affiliate links. When you buy through these links, we may earn an affiliate commission.
A new month comes with the shiny new feeling of change and new books being published. And March is another great month for mystery, thriller, and true crime readers, as there are great crime books releasing that really hit the range of tastes — standalones and series, YA and adult.
You can pick up a story about a elderly tea shop owner inserting herself into a murder investigation, a decade-ish long missing person who may have just been spotted on a reality show, a CIA novel written by someone with a long career in National Security, or a puzzle murder mystery with a fake séance gone totally wrong (dead body, anyone?).
Or maybe you'd rather read about the return of Lady Sherlock (the best Sherlock!), a fun historical mystery with a sunshine and grump pairing, a new legal thriller from the author of Defending Jacob, a romance married with a con artist crime novel, or the illegitimate daughter of the King of England being accused of murder.
And just to overwhelm you with even more options, there's also a twisty YA, a domestic suspense, a true crime focused on the history of the lie detector, Nordic noir, and a huge party in full swing with a woman standing over a dead body in the basement below.
There are so many great options you'll have the good problem of not knowing which to read first!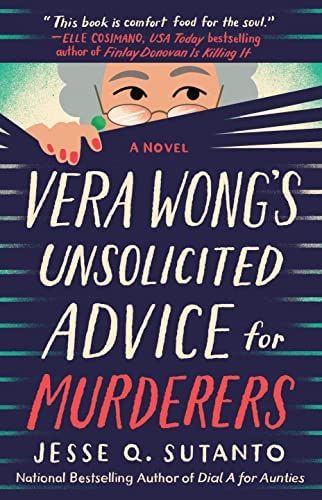 Jesse Q. Sutanto keeps spitting out books and I keep inhaling them! This is perfect for fans of found family, older protagonists, and funny mysteries. We follow Vera Wong, who owns a tea shop (named Vera Wang) in San Francisco's Chinatown. She's hilarious and always armed with an opinion. She also — after ending up with a dead body in her shop — may steal key evidence and outlines the body in marker to be helpful to the detectives. Soon she's full on investigating by meeting those connected to the dead man – including his brother and wife – in order to rule out suspects.
The audiobook is narrated by Eunice Wong, who you may already know and love from The New Girl and The Verifiers.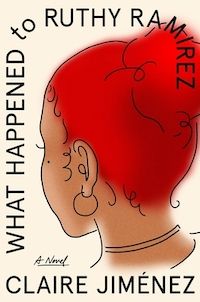 This is a genre mix — including family and contemporary — with an underlying mystery running through, but that only gets the full focus at the end. Twelve years ago, Ruthy — the middle Ramirez daughter — disappeared in 8th grade after track practice. Now her sister swears she spotted her on a reality TV show. Could it be their missing sister? But how? Get to know the hilarious and tough Ramirez women: their lives, relationships, and childhoods.
The audiobook is narrated by the author, so it really nails the rhythm and voice of the book.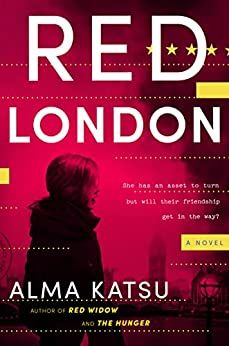 Red London (Red Widow #2) by Alma Katsu
Lyndsey Duncan is a CIA agent with a new assignment: going undercover in London to befriend Emily Rotenberg. Emily is a British woman married to Russian billionaire Mikhail Rotenberg, and Lyndsey is to get all the information she can out of Emily about Mikhail. But soon the getting Emily to help them becomes a race against the clock, and if they fail, it will have devastating ramifications across the world…Bonus: Alma Katsu worked in National Security for decades.
If you want to start at the beginning, pick up Red Widow.
Audiobook fans get a narrator for each woman: Mozhan Marno and Fiona Hardingham.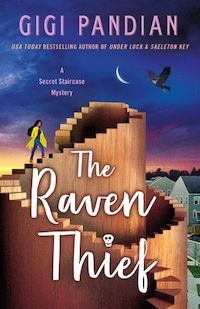 The Raven Thief (Secret Staircase Mystery #2) by Gigi Pandian
Fans of mysteries that really create an intricate puzzle to solve have to pick up The Raven Thief. Tempest Raj has gone from performing on stage as a magician to working at her father's company, Secret Staircase Construction, which builds fun things like hidden rooms in people's homes. Their most recent client wants to celebrate their mystery novel–themed home, but only after a fake séance to rid the home of her very much still alive ex-husband. Except during the séance, the ex-husband's now dead body falls down onto the table. Awkward! And Tempest's grandfather ends up suspect numero uno! She'll have to prove her grandfather isn't the killer, but first she'll have to figure out how a dead body just plopped down onto the table in a room full of people holding hands…
If you want to start at the beginning — there is a long-running family mystery throughout the books — pick up Under Lock & Skeleton Key.
The audiobook narrator, Soneela Nankani, is an absolute delight.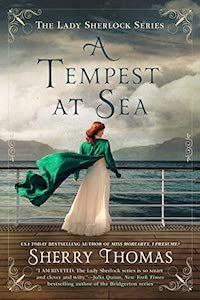 A Tempest at Sea (Lady Sherlock #7) by Sherry Thomas
This is my favorite Sherlock! At the beginning of the series, Charlotte Holmes intentionally imploded her life with a scandal and took on her brother's name in order to sleuth and live the life she wants rather than one dictated to her by family and society. She's currently in hiding — which I won't explain because of spoilers — but that won't stop her from taking the offer to find a dossier for the crown. That's why she's on the RMS Provence where, of course, a murder is committed. The problem is that if Sherlock Holmes were to do their usually sleuthing, then it would be known that Sherlock is alive, putting her enemies back on her tail…
If you want to start at the beginning, pick up A Study in Scarlet Women.
Kate Reading always does a lovely narration on the audiobook, bringing all the characters to life and making you forget there is only one narrator.
A Sinister Revenge (Veronica Speedwell #8) by Deanna Raybourn
Like the above Lady Sherlock series, Raybourn always guarantees a fun, humorous adventure and mystery with a great grump and sunshine pairing (between a lepidopterist and a natural historian). This time around, you get Veronica and Stoker once again on a mystery, but throw in Stoker's brother, an old group of friends that seem to be dying off, an iguanodon (!), and a planned reunion to smoke out the killer. So. Much. Fun.
If you want to start at the beginning, pick up A Curious Beginning.
Angèle Masters narrates the audiobook and nails the humor delivery.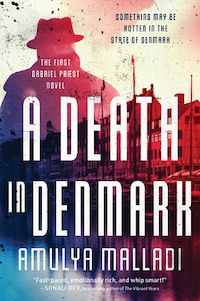 This one is for fans of PIs and Nordic noir! Gabriel Præst is asked by his ex, who he's not fully over, to look into a case. Gabriel agrees only because his ex asked and because he has no doubt the case was already solved: Yousef Ahmed is responsible for right-wing politician Sanne Melgaard's murder. But suddenly, this simple investigation brings with it a favor asked from a Prime minister, the Russian mob, and history rearing its ugly head…
Incoming: twisty YA! Meadowlark, Long Island, is a wealthy place where best friends turned girlfriends turned exes Chase Ohara and Lia Vestiano live. One is a free-spirit and one is an overachiever. Both girls are Asian American, one adopted. Chase is trying to survive her senior year with an immense amount of pressure on her — which is further intensified when Lia disappears after a text to Chase that went ignored.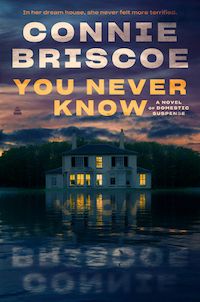 For domestic suspense fans: Alexis Roberts is living in fear after a recent break-in and attempted assault. The police don't have much to go on since it was in the dark, making it difficult for Alexis to see, and she didn't have her cochlear implants in, making it difficult for her to hear. She's alone in a giant house, her husband having disappeared when she confronted him with her discovery that his previous wife was missing and presumed dead. Was her attacker a stranger…or someone she knows?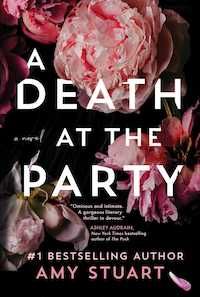 This is a murder mystery filled with secrets ready to burst out! Told over the course of a day, Nadine Walsh is throwing her mother a huge birthday party. It's a summer garden party that will have more than a hundred guests. The problem? Nadine is in her basement — party above her in full swing — and she's looking down at a dead body…Time to play who, what, when, and why?!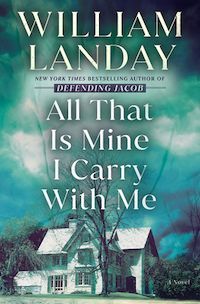 For fans of Defending Jacob, here's the author's newest work! If you like legal thrillers, lead lawyers and authors, and changing POV by sections, here you go. Years ago, a mother of three, married to a lawyer, disappeared without a trace. Now one of her son's childhood best friends is writing a true crime book about the case. Two children are on board. One is furious. And the father, always suspected of having murdered his wife, now has dementia and can no longer defend himself…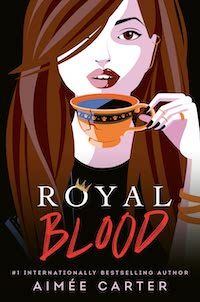 Being forced to spend the summer in London with the royal family when they don't want you there, because you're the illegitimate daughter of the King of England, sounds like a super sucky summer. But Evan Bright's summer is about to get even worse than that: her once-secret identity gets revealed, and then she becomes a murder suspect after the man who drugged and attempted to assault her is found dead. Sounds like she's gonna have to figure out who the real murderer is…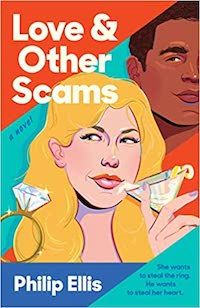 Here's the elevator pitch: Romance book meets con artist crime book and they smooch. Cat is excited to stop being so broke that she has to con people. But that promotion at work she was expecting is really the opposite, and now she's even more desperate for money than before. Good thing she's just met a handsome bartender with his own hustle when she learns that a college frenemy is engaged and the ring is priceless. Cat and Jake will just have to fake date their way through all the wedding events to get their hands on the jewel and finally be set for life. The danger? Getting caught — and the fake relationship turning real…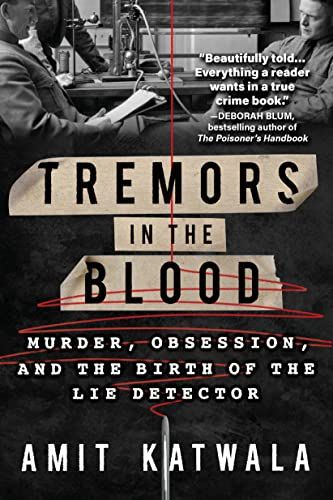 This is for true crime fans who love a dive into the invention of things. Do you know the history of the polygraph and that it was created by a police chief, a rookie detective, and a teenage magician? Katwala takes us into how John Larson, Gus Vollmer, and Leonarde Keeler invented the polygraph and then how it affected cases and the justice system.
For even more criminal activity, check out all things mystery and thrillers from podcasts to round-ups.
As always, you can find a full list of new releases in the magical New Release Index, carefully curated by your favorite Book Riot editors, organized by genre and release date.