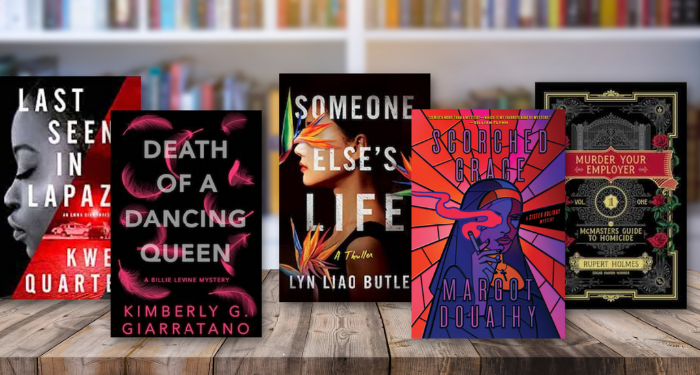 This content contains affiliate links. When you buy through these links, we may earn an affiliate commission.
Are you ready for the continued flood of great new crime reads? The beginning of the year publishes so many great titles it makes it easy for us all to believe that yes, we can in fact read every single book published ever. #Goals, am I right? Now, I know February is the month where everything is about romantic love, and there will be a million romance posts (yay for romance fans!), but whether you love, hate, or are indifferent to that, there are still great fictional crime books to look forward to! And I rounded up a bunch of great ones for you.
There are different moods and styles for all kinds of crime readers this month: a theology teacher/amateur sleuth solving crimes in the 1920s; Walter Mosley's new addition to his most recent PI series; a YA mystery at an elite school; a PI working at an agency in Ghana; a suspense novel with the classic should-you-let-a-stranger-into-your-home?! premise; a middle grade mystery for fans of quirky characters; a CIA thriller set in the '90s; a school for killers!; a New Jersey PI who takes over her grandfather's agency; and an amateur sleuth who's a queer nun. Can't choose? Number them, drop the numbers in a bowl, and pick one (or two or five or…)
---
Need even more mystery books to peruse? We have you covered!
As always, you can find a full list of new releases in the magical New Release Index, carefully curated by your favorite Book Riot editors, organized by genre and release date.